My guy went from texting every day to going MIA for a couple of days after I told him how I felt about him. I realized in reading this article that when I told him I liked him, it was for him and not for me…so while I would have liked a reply I didn't need it to feel secure about his feelings. Ok, maybe I was a tiny bit worried about whether he would reply because he could have gone into the freak out phase. You were right, the sexy text did the trick. It took 3 minutes for him to get back to me after 2 days of radio silence. It felt good to give him something nice to look at during his long work day :)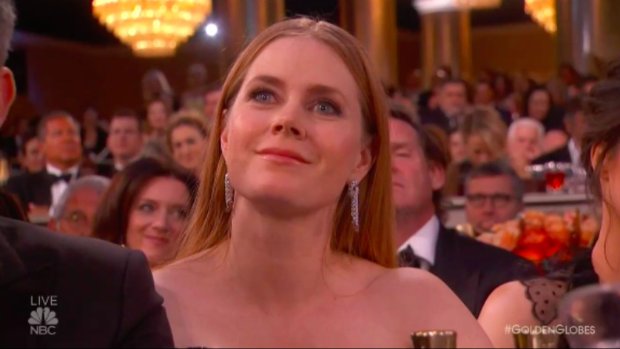 Hi Eric, I'm stuck and not sure if you can help but I thought I'd give it a shot. So me and my ex(it's complicated) met at a party in May. I was 22 and he was 19. What I thought was a one night stand turned out to be a relationship. He said he's faithful and doesn't do one night stands and wanted to get to know me (he was drunk when he said this). Anyways after a month of friends with benefits and me slightly pressuring him on making me out, we started dating. Although the relationship still seemed like friends with benefits just with the added title. We would mostly hangout at my apartment, have sex, and then he would leave, everytime! I confronted him about this and he's said it was because of his parents, even though he was an adult he had a curfew, even though it was usually around 2am when he would leave. Things were good though he made me feel good about myself, would always make me laugh, even bought me flowers after a small fight we had. Then it started going downhill when August came around. He goes to school in another state and we both knew that soon we wouldn't be able to spend time like this anymore. He started hanging out with his friends more and bailing on plans with me. Along with that other things about his personality started to bother me so a week before I confronted him on how our relationship was not working out and how I wasn't happy anymore I felt like he didn't care about me like he used to. This talk was so heartbreaking, he started crying which made me start crying and we came to the decision to break up but still talk to each other to see if the long distance thing could work. He didn't want the clean break because he said he loved me but hated how I always got mad at little things. So we left it at that. Since then we barely talked up until this week when he came home for thanksgiving break. Upon his arrival all I got was a snapchat saying he was back in town. I asked where he was and he replied saying he was at his friends. That night I awkwardly saw him for 2 seconds and left to go downtown to the bars with my friends. He said his phone was dead so when I get back I should text his friend. So I did when I got back and him and his friends were all still hanging out. I stayed up waiting for him to come over but he never showed. He texted me at 4 am saying he found a charger, and I replied by asking if he was coming over. He didn't reply for 2 days. So I got depressed and decided I would not text him back. (I know this is my flaw, I'm a spiteful person) So after the 2 days he sent a text asking "What are you doing late tonight?" I thought it was a booty call and didn't feel like responding anyways. The next night he asked if I wanted to come to a party, then what I was doing, and then attempted to call me but I ignored it. Today I texted him and asked when he was planning on leaving and his reply was that he already left. And this conversation lead to all the issues we had in our relationship. He doesn't make me feel appreciated and/or loved because he doesn't show that he cares. His words>"nothing is good enough for you, you hold ridiculous standards, and you get mad for the smallest reasons". In my heart I know I should end it because we're obviously not good for each other but at the same time I'm pretty sure I love him and think maybe he'll mature when he's older. Since he's still 19 and I'm now 23. I do care about him a lot and he says the same for me. Do you think we could learn to accept each others flaws/ mistakes or should we just completely end things?
Desperation and insecurity,of any kind, will, naturally seeks control and validation. Desperate and insecure people attract desperate and insecure people who seek to control them in order to validate themselves. The reason a poor girl focuses on marrying a rich man, regardless of what he demands of her, is the same reason the girl who felt ugly in high school stays in an abusive relationship, is the same reason the girl who didn't get enough attention from her father sees her value in terms of being a sex object.
The pronunciation \ˈgit\ has been noted as a feature of some British and American dialects since the 16th century. In the phonetic spelling of his own speech Benjamin Franklin records git. However, since at least 1687 some grammarians and teachers have disapproved this pronunciation. It nonetheless remains in widespread and unpredictable use in many dialects, often, but not exclusively, when get is a passive auxiliary (as in get married) or an imperative (as in get up!).
Be yourself. When you meet someone for the first time, you may be tempted to be someone you're not, such as "putting on your best face". There's nothing wrong with wanting to make a good impression. However, it is possible to take this too far and in turn repel men. The same applies with myths about dressing sexy and excessive flirtation. If you do not respect your body, you will only attract men who have a similar lack of respect for you and your body, and a good man will find it more difficult to take you seriously. Be yourself, and a real man will respect you.
Once he realized attraction was something he could learn, Brian spent way too much of his free time studying and practicing everything he could find on the subject. He stumbled across The Art of Charm podcast and eventually signed up for an AoC bootcamp. Excited by the progress he's made in his own life since the program, he decided to start writing for AoC to help other guys do the same. By writing about interpersonal dynamics, he's finally able to put that psychology degree to good use. View all posts by Brian M →
May be someone out there knows what i am talking about and know how its like to be invisible mostly by the one person you are in love with. I was in love an unhappy married man.His marriage was going to limbo and i was the only one there for him. He only saw me as a friend but he was more than that to me. I wish i had the heart to tell him before the went ahead and got married then, may be he would never had be unhappy and may be we both would have been together. Yeah it turned out i was too much or a chicken. Though we are together now literally because of the spell Metodo Acamu a very powerful spell caster i must say helped me cast to make him love me just as i loved him. A lot of people may have different opinion as to if what is did is wrong or right but really, it do not matter because he was in pain and his life was falling to pieces and i was his friend who was in love with him. I knew he was going to be happy with me and he is now. For the first time in three years i have he really happy i mean he tells me every time how free he feels . We are perfect together and i know we are always going to be like this. This would not be the case if not for the spell Metodo Acamu helped me cast. All that was required of me were just the materials that was going to be used to prepare the spell and note Metodo Acamu does not do spells for money i wish i knew why but i do not. He told me that i should get the materials needed for the spell preparing he told me to get them myself and if i can't find the materials all i had to do was send the total cost for it so he can help me. It wasn't easy to get them but i found them but it took a lot form me i would advice against getting them yourself because there are not only hard to but also difficult to mail believe me. I am only writing this short article for those out there with problems similar to the one i had. If you want to contact him use this email its what i used [email protected](yahoo). com rewrite this email in the usual email standard form for use…
If it never seems to happen, remember there's no rush, especially when you're young and fancy-free. Some people have a new snogging partner every week, but you have to ask yourself whether you want a fling or something more meaningful. If it's the latter, you might have to be patient before you hook up with your prize catch, but when it does happen, it will be worth the wait!
I think we live in a dangerous age right now because you're not allowed to talk about gender issues openly… you're only allowed to talk about the PC version and opinions on things… and if you bring up points that don't mirror that incredibly limited narrative, you're attacked for being an -ist (racist, sexist, chauvinist, etc.) And I'm not even talking about points *against* the PC narrative… I'm talking even just about points that don't fall into that very limited narrative.
As if flirting weren't already hard enough, perfecting the art of texting guys could be an Olympic sport! Finding the balance between overbearing and overly casual can be difficult. Not to mention, boys basically speak their own language, so trying to decipher what the heck they're saying via text is an uphill battle. But there are a few tricks of the trade that make texting guys a little easier. Here are some tips you should follow to hold your own on your phone!
This was by far the most common advice you'll find: don't just text someone "hey." In fact, if you browse some online dating profiles you'll probably find people sharing the same advice. While writing the book Modern Romance, comedian Aziz Ansari and Dr. Eric Klinenberg, Professor of Sociology at New York University, organized hundreds of focus groups to decipher the modern dating landscape. When they asked the focus groups about their personal texts, they found that participants unanimously agreed that the "hey" text is a bad idea.
Being single isn't for everyone. Do you want a strong hand to hold? The faint smell of cologne as you hug your guy? Or just someone to make you feel special. If you long for a boyfriend but seem to be having trouble getting one, read this article for some helpful hints to get you on your way to finding true love (and a nice, warm cuddle partner). This may not work for everybody, but these are some helpful tips to help you with your life!
Well there's this guy that I really like but he already has a girlfriend and I already told him I liked him and he said he didn't like me as a gf but he said that I was kind and all but. I still want to go out with him and all, is there anyway he still likes me or he probly might go out with me because I'm clueless and broken hearted that he said that I need help and tips/guides
How To Text A Guy You Like
I started seeing a guy in June and we would either go out to dinner, have dinner at his place with his friends over or have a nice home made meal at my place about every week to 2 weeks. We always stayed the night at each others places and never a rush to leave each other. We never text in between seeing each other because we would just wait to talk when we got together. He was only visiting my town for the summer for work and now his moved back home which is only 2.5 hours away. I told him before he left that I want to keep intouch. He said he also wants to stay in touch, he wants me to come visit him and he said he will also come visit me. Now that he's gone I don't know how often to text him. We never did much texting when he was here. I haven't seen him in 2 weeks and have not heard from either. In that time I only text him twice, with no response. Was it just a summer fling? Should I just give him time to settle in at home and wait to see if he text or calls me?
Text To Make Him Smile At Work
I'll preface this by saying the few dating/relationship books I've flipped through or read descriptions for often come across as very condescending to women. This is especially true if meant to unveil the "male mind" and give it to us straight - the "ugly truth" type of stuff. They make women feel bad for being women. You come away from just one little paragraph feeling like men essentially don't like women (beyond the physical). We're told we need to be more feminine, but also think like men, less clingy, but not too independent - etc. Here is a book which focuses less on how women need to change their nature, needs, desires, etc, as if we're hopelessly incompatible with men by nature, and instead it focuses on social skills & positive thinking modes for attracting & developing relationships with compatible men we actually like & who are worth OUR time & energy.
These questions to ask a guy or girl over text are great because chatting with someone over text is a lot different from talking with them in person. So a lot of conversation questions just don't quite work in a medium that begs for short responses. No long detailed stories. Nothing too deep or heavy. And forget anything too emotionally loaded unless you are an emoji master.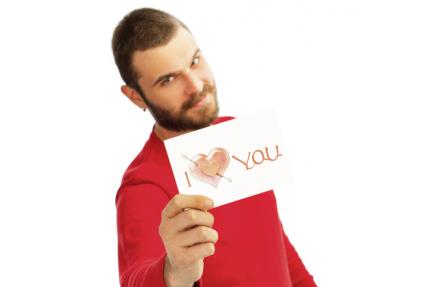 Finally, while "renting" a hottie seems like an option, there really no intimacy, no reciprocation, and lots of latex. Its not even close, and its very scary because it is usually a crime, and disease still sometimes gets transmitted. The men who do that stuff just aren't that smart. Talented, maybe: think actors, musicians, athletes etc, but not smart.
I agree that does make rich men seem shallow and is probably a generalization. I just watched Queen of Versailles this week, so I am a bit biased at the moment. However, I also think the title of this post makes women seem very shallow. I know there are lots who look for a rich husband to make their dreams come true, but it is kind of a slap in the face to those of us who are trying to be entrepreneurs and earn our own way.
Impossible for a man to believe that he is not carrying 90% of the load even if the woman does 90%. If the woman is the breadwinner, they think they are so smart to get a woman to do that. They may disguise it by saying they are so lucky, etc. In my marriage when I was very young, I did all the visioning, planning, and executing and convincing him that not spending $5. now would mean we had $10 to spend next year. It was so easy to get ahead with a little application, but to make himself feel like he was in control and behind it all, he was a slob and abusive to me, and then he could also blame me for no sex. He dumped me and claimed all our property (no character at all). I did check him out with people who knew him and the family and they all gave him the A-1 rating for being a good guy. But I was vindicated later when friends reported the second and third wives were abused in the same way. Never mind, I left and never looked back.
Chopstick couples do what each needs to do in a coordinated effort to get the job done, no fixed responsibilities that are the sole job of one person or the other. Sometimes it works out to leverage the strengths of one person over the other, like my husband will go get a needle and thread to fix my pants while baking bread and watching football… and I'll be reading a PF article and picking ETFs, sitting next to him while doing the laundry. Things get done to both our benefit.
Flirty Texts To Send Him
Well everyone has their own kinks and fetishes. I'm sure there are plenty that would honor your request of soiling you. There is something that might be stopping it from happening. You say you want some guy to give you the life you deserve. There are few men, rich and poor, that are attracted to anyone who has an entitled attitude. What makes you deserve it anymore than the next girl? What have you given to this world that is so unique and valuable that you are owed anything? Unless you change your thinking and learn to live in gratitude and looking at life from the position of what can i give vs. what can I take, you will never achieve what you want. You only deserve to get what you put in. The universe has a remarkable way of always balancing things out over time. Unfortunately, it is no different for you than anyone else.
Before you hit send on your phone it's important that you read the text message you've typed up. Check it for clarity, spelling and tone. Read it at least five times; you'd be surprised how easy it is to overlook the simplest mistakes. Besides, if you send him a powerful message that then has to be followed up with a spelling correction or explanation, the original message you've sent is going to lose it's bite. So don't sell yourself short, read your messages before sending.

"It's absolutely true, but it's not without conditions," says Jeffrey Bernstein, PhD, author of Why Can't You Read My Mind? "You have to make a strategic effort to trigger that craving in him once you're in a relationship because the spark in your bond won't last if you neglect it." For that reason, Cosmo has discovered the seven key make-him-ache-for-you strategies that specifically jump-start your guy's desire. Be warned: Once you use them, he'll be sticking to you like white on rice.
How To Make Your Man Love You More
However, sometimes ghosting is the simple solution to an online dating match gone bad. Ben, 27, last ghosted a girl after a first [Tinder] date. "She had a lot of baggage," he explains, "and brought up that she recently broke up with a boyfriend she had been dating for several years… She was not ready to date – and that was what I was looking for."
Desperation and insecurity,of any kind, will, naturally seeks control and validation. Desperate and insecure people attract desperate and insecure people who seek to control them in order to validate themselves. The reason a poor girl focuses on marrying a rich man, regardless of what he demands of her, is the same reason the girl who felt ugly in high school stays in an abusive relationship, is the same reason the girl who didn't get enough attention from her father sees her value in terms of being a sex object.
This second batch of reasons is perfectly legitimate. But if, when you're really honest with yourself, you agree with some of the first batch of reasons why you want a boyfriend, I encourage you to explore those reasons. As I said before: being lonely isn't the end of the world. It can actually be really fulfilling if you let it. If you want a more robust social life, go out with your friends or make new ones. If you're horny, well, you don't need a man to help with that. 😊 And if you want to make your ex jealous? Grow up. You're better than that.
Tip #5: The 5 Minute Rule. Adam has a simple rule that his female clients abide by: "Give ANYONE five minutes of your time." This includes, he says, a cute guy, a random girl at bar, your coworker, the guy behind the register. Why? Because according to Adam, "You never know, maybe he's also a rock star in disguise, maybe she has a brother who's recently single, maybe your coworker's roommate is a professor at Harvard. And if you don't have five minutes to spare, then you're spending your time in the wrong places." Plus, you know, being nice to people and making new friends is a pretty good idea.
@Financial Samurai-I think pets are a great alternative to companionship for me. I've had terrible luck with girls and prefer quiet. And my choice of pets are great as they are lower maintenance-scorpions really don't require that much attention to keep alive and can be relatively quiet as pets. I do agree with you though, pets can be a pain to have to keep clean. But pets are a lot nicer than the alternatives even if it means that I have to clean up more after them.
How? Social hierarchies are based on people's deep awareness of status cues, right? (Any half-awake homo sapienette in America can size up your clothes, hairdo, accent, etc., and in two seconds peg you correctly in the social pecking order.) The sexual Status Sphere works the same way. If you're positioned ever so "nice, sweet," and un-slutilicious, clasping (demure as a doily!) a plastic cup of Jack and Ginger in a specific environment at a specific time (i.e., your usual "weekend party"), the Bud boys will read your cues 100 percent correctly as the cute "frustrated" girl who's looking for, no, who deserves a nice guy, and they will take massive advantage of the situation.
Then there's my sister, who claims she's there to help me meet girls. She recently asked me to meet her friend, but I wasn't interested upon meeting that friend. Just a week later, my sister had me meet her at a bar because she had a friend I just "had to meet." My sister grabbed me by the arm and led me through the crowd, yelling cliché "guys love this" phrases like:
Via the process of operant conditioning, the crafty balancing of reward and punishment in response to certain behaviours, he will soon learn to be faithful and committed to you. It's important to balance this with deterring of unsuitable behaviours too. If he wants to spend time with his friends and not you, if he wants to get an early night rather than stay up all night talking, make sure he regrets it considerably. Call the police and tell them he's got a bomb, or release a wild leopard into his room as he tries to sleep. He won't find early nights so relaxing after that.
Unless the two of you are already having a conversation - having moved from online dating to texting, for example or from when you met - text sparingly. If a conversation starts, great; if not, don't stress it. Some people don't text much... If you *are* already talking, follow the flow of conversation. Don't try to force it; if things taper off, let them. It's much easier to make someone lose interest by being too pushy. 

OVERALL, How (Not) to Find a Boyfriend is a young adult contemporary that encourages its readers to be who they are. It's got a well developed protagonist and a decent romance. I like Nora's relationship with her father and her brother, Joshie (definitely the best guy in this novel!). It's recommended for YA contemporary romance readers although not for those like me who dislikes protagonist are that desperate to the core (will do anything and everything to achieve something, even the stupid things).
The greatest appeal that many men working toward their wealth have for me is that they have a growth-oriented mindset built into them already. I've seen too many complacent people who just want to work and then come home and watch TV or drink or something. I'm the type of person who will work all day, maybe have an hour of leisure time, and then go do more enriching activities, whether it's more work, a hobby (such as learning musical instruments), or stimulating conversations. I like that "rich" people who are self-made seem to value improving themselves and the world around them.
It is obviously the kind of film that couldn't be made today, and that alone in my book makes it worth a look. Unfortunately, the version I saw looked awful suffering from both bad original film elements and tracking problems from one of the few remaining videotapes that is still circulating around. I'd like to see this film resurrected on DVD. Fat chance though probably since many of Girdler's early films (like the vastly inferior, but much less controversial "Three on a Meathook")have yet to see the light of a DVD player. Still they released the even more racially-insensitive "Fight for Your Live" (although that film had the advantage of actually having been banned in Britain)so maybe there is hope.
Well first rich man know they are rich and they feel there are lots of you and only a few of them. They are people like any other. They feel insecure, try their best, and are intimated by other rich men. But if your not rich, then your not in their stratosphere, your simply a playtoy. I am in my mid 30s have have dated and been engaged to billionaires and rich men.. The best advice is their advice in the financial realm. Tips on investing has created a small empire for me. I could say I am rich now .. Was homeless and definitely qualify past the 7 mark net assets all because I hung around the rich men. Romantically am I full filled no!!! Rich men are hard to date .. But being rejected and used by rich men has taught me how to become wealthy myself. Now that I am wealthy I could care less about a rich man. Case in point. Take their advice and move on. Date for love. Use them ( take their financial advice ) and move on. That's what they will do to you. Date for love not for money. But if you date rich men, do take their advice and become like them and move on … After all you become who you hang out with.
Funny Texts To Send A Guy You Like
Tip #2: The Crew of Two. If you're on a mission to meet guys, stick to one wing woman. Adam says, "Guys are terrified to approach big groups of girls," and we can understand that. Additionally, while hanging with your guy friends is fun, you might want to leave them at home for a ladies' night once in a while. Men will avoid approaching you if you're with a guy, since "it's a man's worst nightmare to approach a girl and learn that it's her boyfriend standing right next to her."
Would that getting his attention long enough to pursue her attraction be so simple—Not. Laura makes mistake after mistake in her attempts to connect with him. After switching out of her AP classes to help cement her popularity quest, she discovers that Adam is probably her equal in the brains department, so she initiates a series of well-intentioned, but disastrous swaps with other kids in an effort to get in the same classes and work on some projects with him, all the while trying to keep Jake far enough away so she doesn't have to go to the prom with him.
Sigh. It's not. You don't have to spend any money to get a boyfriend – you can weave yourself a new hairband if you like. It's just a way of subtly altering how you feel about yourself. You might find that an easy way to boost your confidence is to accentuate your favourite physical traits, perhaps in a new, slightly daring way, but one that's true to your own style. But if you get the same kick from spending time with an affirming friend, or going travelling – then do it. Go with your gut and let it lead you to self-satisfied sexiness. This is how to get a boyfriend 101: simple stuff, but it actually works.

Few kisses establish an I-want-you-now connection like ones on the neck. To take the passion level up a notch, gently pull his head back and to the side, which will expose an extra-sensitive tendon running from the ear to the shoulder, says St. Claire. Starting at the base of his ear, work your way down the ridge, randomly alternating between small nibbles and gentle kisses so he won't know what's coming next.
The main reason that I don't go after openly rich guys is because I believe that men who use their money in a flashy way are womanizers that attract their female-equivalents of whores and gold-diggers. I'm sorry for this negative stereotype of the dynamics of men/women, and I realize not all flashy men are bad, just like not every hooker or gold-digger is a bad person either, but I believe these extreme traits usually come from the less desirable characteristics of the opposite sex.
Ways To Get Him To Fall For You
Try to make him his best self. Everybody wants to be with someone who makes them a better person. It makes us feel good about ourselves and reassures us that we can be good people if we try. Make this guy the best version of himself by encouraging him to do the things he loves and giving him the space to do those things. However, don't push too hard. If he tells you dot back off, listen.
How To Know If He Likes You Quiz