This guy added me on Facebook about a year ago and then messaged me on my birthday to ask me out for coffee.. At the time I was dating someone else and had to decline based on that and told him I appreciated the invite. A few months ago that boyfriend and I parted ways and a couple weeks ago I messaged that guy on Facebook and we started chatting for hours at a time online and eventually via text and seemed to really hit it off.. This last week we hung out several times and had a lot of fun. It seems he is into me by the way he talks and acts around me and I've made it clear I'm into him. However, since we hung out he hasn't been the one to text me first and has been really inconsistent at times with when he eventually got around to texting me back. Either he takes up to 24 hours to reply or sometimes doesn't reply at all. When we hung out he stated he had a lot on his mind right now and has been a bit stressed out with work. He works out of town on a 7 on 7 off schedule and seems to obviously have a lot of catching up to do with family/friends/life in general when he is home, so again I can understand the busy aspect of things.. I'm not a needy person, but I do text him maybe once a day just to say hello and to say that I hope he's having a good day or that he was on my mind.. I feel like I'm getting some mixed messages now about whether or not he wants to be talking or even moving forward with hanging out. I've noticed at times that he has been active on social media after not responding to my texts right away.. I am somewhat inclined to straight up ask him if he still shares my interest in hanging out more and if he sees me as a possible girlfriend, but again it comes down to appearing needy or coming across too strong too early in the game. Is it better to be forward and ask straight up? Or should I just ride it out, stop messaging him for a while and see what happens? Could this just be an indication of his texting habits and maybe I'm reading into it too much?

This one is pretty self explanatory so simply put, it just means don't over do it. If you blow up your man's phone with pointless messages, then he isn't going to look forward to hearing from you. However, if you only send him well thought out, cleverly crafted messages, well those are the ones that are going to keep him hanging off your every word…. Or text rather. ;)
Science has shown that when looking for their perfect mate, guys tend to go for the girl who fills a void that's missing in their life. People naturally gravitate to those who are similar to them, but when it comes to dating, people are also looking for someone who can create a balance. If your guy is suffering from low self-esteem, become the confident and bubbly person he wishes he can be. He will subconsciously feel attracted to you, because you are everything he wants to be!
You have a serious problem if he is too shy to talk with you. How will you ever communicate about all the important issues you are likely to face in a long-term relationship? I'm not sure what kind of a relationship you're in or how long you've been together, but if you can't convince him to trust you enough to open up and communicate with you, I genuinely believe you'd be better off with someone else. And I suspect he'd be happier if he waits until he finds a partner better suited to him. Either someone who is happy and comfortable with the silence or someone who has the unique qualities he needs to allow him to feel comfortable enough to be open and communicative.
Texts To Send A Guy To Make Him Smile
if all the women you "know" are into bad boys. Women who go for bad boys are psychologically damaged and think they deserve a man who treats them poorly. Or they're immature. I used to be attracted to jerks when I was in my teens and early twenties for the reasons stated above. Now I'm with a sensitive guy and I wouldn't trade him for any of those so called "bad boys."
I humbly offer a different perspective. At 65, I am at a different age spectrum of many of your commenters. I have an FI that meets my needs now and heading into the future. A few years ago I suddenly lost my beloved husband of nearly 30 years. The struggle and searching journey proceeding from that massive loss has transformed much of my worldview. Chris and I shared an epic love. We started out with very little but a shared passionate attachment. But we held similar ethical standards, a commitment to hard work, the willingness to work in therapy when we derailed, love of parenting and so much more. We embraced joy and general silliness whenever possible. We put our love first…always.
Show your independence. Show him that you are mentally and physically independent. You don't need him to do everything for you (although he should feel that he can help you sometimes) and that you have a mind of your own. It adds to his vision of you as a fully developed and interesting person with standards. He wants a partner, not a blow-up doll.
Adding my 2 cents (via "smartphone" so forgive typos)… I have to agree with much of Sumi's advice. I just started dating a very wealthy man. Thing is, I wasn't looking for a rich guy. I was looking for an equal – similar level of education and intelligence, ambitious but not completely wrapped up in the rat race, reasonably attractuve, and independent. A few months ago I met someone like this, who also happens to be the very wealthy owner of an MNC and an inherited family fortune – which I didn't learn about until the 3rd date. But I still don't care about his money. I work hard for mine and love what I do. I have a nice but small trust fund courtesy of a father who worked his way up from nothing, which I invest for retirement and have never repent even a dime of. 2 master degrees (which I paid for myself), my fierce independence and self reliance (also courtesy of dear old dad), and taking care of myself seem to have "won" me this man's admiration and girlfriend status. I can say this in all honesty: his intelligence, confidence, witty conversation and the confidence he carries himself with are devastatingly sexy to me! And his charming good manners and consideration have endeared him to me. I couldn't care less if I never see a red cent if his. It's the Man inside I want to continue seeing.
I say several times in the article that this stuff could apply just as easily to a man as a woman. So, that's kind of the opposite of a sexist… I mean, yeah, I'm going to address an audience of women because this is a women's site, but I repeatedly, explicitly write that I'm talking about behaviors that men and women mistakenly do and it has the same damaging effect regardless of gender.
Love.CrackingtheManCode.net and CrackingtheManCode.com should be used for educational, entertainment, and personal uses only and should not be substituted for professional services such as counseling or therapy. While the strategies, principles, and concepts in this site have helped women from around the world in their love life, individual results may vary. Your results are determined by you and your level of effort, awareness, skill, and the energy you put into your love life.
You also need to up your cardio. Fat tissue encourages your body to convert testosterone to oestrogen. Burning blubber helps reconfigure your hormones, so food turns into muscle not 'moobs'. But the most potent weapon in the war on chest-based embarrassment is heavy metal. Lifting weights ups testosterone levels, which helps rebalance your hormones.
Stop going to those stupid parties. Expand your personal zeitgeist. "Nice guys" are putting on guerrilla art shows, working with the NRDC, riding in mountain bike rallies, and campaigning to get morons tossed out of Congress. Why not join one of these groups and make a little difference in the world? The men you meet will sometimes be startlingly hot, but who cares? You'll have time to get to know 10 or 12 of the buggers and decide which one really does deserve you.
Hi, I like a guy who is dating some one else..he says he likes me to.Whenever we argue he always changes his WhatsApp profile picture and puts a picture of them together. He acts funny when I ask him to introduce me to his single friends. He keeps saying that this is only a friendship but asked me to meet his mum and wanted to take me on a vacation.
Eye contact is the most powerful of all the signals. It is the universal sign to any man that you have noticed him and are possibly (there are a few accompanying signals that will be looked to for further evidence) open to an introduction. Healthy (read: non-predatory) men will interpret the cold shoulder or avoidance as a sign you are not interested and therefore will not approach. Like it or not, this is a fact.
Anyways, enough about my feelings, the point I'm making is that every message you send your man should be exciting. Now, I know this can be tough, especially if you have the kind of relationship where you communicate daily through texts, and share those little mundane thoughts and updates, but seriously, believe me when I say it's time to stop. From here on out you want to make sure that every text message you send is captivating and exciting! I'll touch more on this later.
Before you hit send on your phone it's important that you read the text message you've typed up. Check it for clarity, spelling and tone. Read it at least five times; you'd be surprised how easy it is to overlook the simplest mistakes. Besides, if you send him a powerful message that then has to be followed up with a spelling correction or explanation, the original message you've sent is going to lose it's bite. So don't sell yourself short, read your messages before sending. Flirty Texts To Send A Guy You Just Met
Regardless of what your true financial definition of rich is, your mission if you choose to accept is to lock down one of the 1.4 million+ rich people the IRS knows about to marry you. The one tautology about money is that once you have money, you don't worry as much about not having money. And when you worry less about money, you get to fight more about all the other joys in a relationship.
My Advice: Go out of the environment you would typically find yourself in, strip yourself of everything that shows you are financially secure, i don't mean look poor, but have a natural and modest look. Go for charity walks, Go to places where you'll meet people doing things for a positive cause, mix up, take interest and enjoy the activities and just be you. Hopefully the right man will come along.
Texting A Boy You Like
I humbly offer a different perspective. At 65, I am at a different age spectrum of many of your commenters. I have an FI that meets my needs now and heading into the future. A few years ago I suddenly lost my beloved husband of nearly 30 years. The struggle and searching journey proceeding from that massive loss has transformed much of my worldview. Chris and I shared an epic love. We started out with very little but a shared passionate attachment. But we held similar ethical standards, a commitment to hard work, the willingness to work in therapy when we derailed, love of parenting and so much more. We embraced joy and general silliness whenever possible. We put our love first…always.
I'm so confused. I've been dating a guy once a week for about 3 weeks. He usually texts all throughout the day, happy things, stuff that upsets him about his job, asks me how my day is, etc. Initiation is probably about 60/40 me, or relatively equal. When we go out, it's amazing. Like I've found some one who really really gets me. And he's said the same. He says things like, "your gorgeous", "you're wonderful," " I want to see you many more times", etc. I was vey happy with the way things were progressing. He's a very introverted person, who suffers from depression and migraines, so I know he has "off" days. I try to give him space, and was really excited when he invited me over to his house to watch a movie. A lot of our texting had become pretty sexual at this point, so I was pretty sure that would happen. And it did. Once at night, and again in the AM. We chatted a bit and then I hit the road. When I said goodbye he flashed me a really weird look, but I tried to ignore my gut. After all, we'd had sex like 10 minutes earlier, and after we did, he took me out back to show me the boat he's building, his pride and joy. Later that day (5 hrs later?) I texted him a funny reference to the movie we watched the previous night, and got no response. So around 930 that night, maybe 12 hours after I last say him, I texted to say "I've noticed you haven't been responding like you usually do, is everything ok?" Thinking maybe he had a migraine, or was depressed and might want to talk about it (as he has done before). It's now been 24 hours since I sent that text, and there's been dead silence on his end. I don't understand. I'm not going to text him, at least for a week, to make sure I'm not bothering him. But I'm a mess. I'm really worried that I did something wrong, or worse, that I was used for sex. Which really would be surprising, since he was really emotionally vulnerable with me prior to that night/ morning. Even after we first had sex. It's as if something went wrong in the 15 mins between getting out of bed and into my car. Do I just give up and move on? It seems like either 1) he's dead 2) his phone is broken, (clearly both are highly unlikely) or 3) he was really good at pretending to be vulnerable and open, with the end goal of having sex and kicking me to the curb. I totally feel used, and that is a terrible feeling. The fact he ignored me when I was checking in (in a lighthearted manner) to make sure he was ok is sooooo not "his normal"…but it's currently his reality apparently.
Well said and agreed! It's all about common courtesy and the respect you have for a person. Unless you have a career that requires you to be without your phone, there is no excuse that you can go 24 hours plus without responding back to someone's text message. The advice given to females is to not act needy, yet then we are given advice that makes excuses for guys not responding…sure, sure it is possible that a guy was just busy when you texted him, but more times than most a man will make time to respond to you. That response can be "hey, I'll text you later, kinda busy right now," or a response to continue the conversation but the point is people don't just put people off that they are interested in, in fear that the person will lose interest in them.
Guess their answers. Another way to have fun and keep your texts interesting is to guess how they might answer. This is a great way to spice up your texts, separate yourself from others, and ultimately get them interested in you. For example, your text could read: "What are you up to this weekend? Let me guess…taking a speed-knitting class so you can make me a scarf! You are sooo sweet!"
The only thing I love more than writing is cheese... and hot dogs... and Netflix... and boys who are good at winking. I am a huge John Mayer fan, I refuse to wear a bra if I don't have to, and I'm essentially an insomniac who takes sporadic naps. I am addicted to filling up my cart online shopping and then realizing I am a broke college student and closing out the page. My greatest talent in life is being able to say all 50 states in alphabetical in under 20 seconds... my parents are very proud of me, as you can imagine. 
Despite what you may think or your past experience — you may never know just how much a man really does want to please you if he is able. In fact, the problems show up when he no longer thinks he can please you. Men are very simple creatures. They demonstrate their value by solving problems and fixing things (and occasionally they may make the mistake of trying to fix you).
Anyways, good advice for single women. I think there comes a point in most of our lives where a successful man becomes more attractive to us than a pretty man. Maybe this happens at about 25. I'm attending the wedding this weekend of a friend who is marrying a very successful guy and he is totally smitten by her – she is gorgeous, a fantastic surfer (better than him), a great cook and has a good legal career of her own.
You don't like my opinion – no problem. There are plenty of sites that will pander to whatever you want to hear… regardless of whether or not its helpful or even damaging to your love life — they don't care, they just want your clicks so they can sell ad space. I'm doing my best to help women get real results and escape the vortex of bad or harmful advice in magazines, tv shows, movies, books, etc.
Most rich men are fairly loyal family men. They are the breadwinners at the later part of life, but they often meet their significant other before they are wealthy, and sometimes the wife needs to support them in the beginning. I have never noticed that wealthier men are likely to be scoundrels. And many of the wealthier men I know, hang around with poorer friends they have known all their life. I don't really think I agree with this article exactly, except that a lot of them are worry warts, and a lot of them are cheapskates. But then, if you love someone, you protect them, thats how all men are. I think if you asked a wealthy man if they wanted a wife that was independently wealthy, they would say; yes, but I also think they would be lying. They like the control being the one with the money gives them, even if that control is largely imaginary.

How To Get A Guy To Talk To You Again
I list this signal with some reluctance, and you can probably guess why. I would never advise a grown woman to twirl her hair to get a guy's attention. It seems equivalent to the oh-so-ridiculous "bend and snap" from Legally Blonde. That being said, women do like to touch their hair. It gives us a rush of oxytocin and, according to research, we do it when we want men to approach us. Furthermore, according to research, men pick up on this and respond accordingly. So, yeah, obviously don't start twirling your hair in an inauthentic come hither fashion. But if you do find yourself rearranging a curl or sweeping your hair from one shoulder to the other, roll with it.
Been there, done that. I don't honestly know if you can ever be 100% sure if a woman loves you for you unless you pretend to be "poor". I clicked on this article for the same reason you did. Gold digging woman are disgusting trash. I have done "social experiments" on them. Like pulling up to a coffee stand in an old beat up car and asking a woman on a date. It is amazing the difference in treatment you get when you pull up in an expensive sports car. Yes almost all of them are gold diggers. I had a poor girlfriend who I helped tremendously. Paid her medical bills, took care of her vehicle needs, nice vacations. She let her true feelings out telling me that I was a "piece of garbage selfish A$$hole" when I wouldn't pay off her student loans and send her to alcohol rehab. Not that I couldn't afford it, but I hate being treated like an ATM machine. I have these problems and I am only 35 years old, an average 5'9″ tall, good looking and well built from working out all of my life. I have come to the conclusion that woman don't actually love a man, they love what they perceive they can gain from him, or what he can do for her. Then you have to get a prenup and everything else. That is why so many men, moneyed or not are going MGTOW. I hate to tell you, but you will never be able to buy this woman's happiness with money, she will bleed you dry. That is the kind of woman that I had, and I was much happier when I sent her down the road. I know the kind of closeness and love you are talking about wanting from a woman, but this one, unless she has an epiphany, will never give it to you. I have friends with old fashioned foreign wives that love them through thick and thin, truly for better or worse, for richer or poorer I have seen it with my own eyes, it does exist. You may have to start over. Good luck and God bless. As for me, time to hide the wealth again and find a down to earth farm girl.
According to love and marriage experts Dr. Charles D. Schmitz and Dr. Elizabeth A. Schmitz, "Trust is not something all loving relationships start with… But one thing is for sure; happy and successful marriages and relationships survive and thrive on the basis of this trust. Trust is so pervasive in their relationship that they never give it a second thought. They expect it. It's always there. It is part of the fabric of their relationship."
I am married to a rich man… He is always busy and spends no time for me… always tired, even in bed. spends more money for his colleagues to show them their wealth than me and cares more about them than me… it was a challenge for him to catch me and after marrying my life is all for others… Ladies if you are not married, go for someone who cares about you, loves you and is ready to spend time with you…. – See more at: https://www.financialsamurai.com/how-to-get-a-rich-man-to-be-your-boyfriend-or-husband/comment-page-1/#comment-215932
So let's say you've been texting for awhile and he suddenly stops texting. Your first reaction might be to send him 5 more text messages in hopes of saying something that might interest him. Don't do this! If the convo has been going for at least an hour, it may be okay to send a "Did you get my text?" message if he hasn't responded in over 15 minutes. But other than that, don't bombard him with eager messages- wait for him.
A close second, highly powerful, signal that a guy should make a move is a smile. A smile tells a wary man you like him and, more importantly, you aren't going to humiliate him by shutting him down if he risks approaching you. It's not that you need to go around smiling all the time, but when you make eye contact, flash him a smile too, and he should get the message. The message is nicely delivered with very little effort on your part—there doesn't even have to be a break in the friendly banter you were engaging in. Which brings me to our third signal.
* Be an expert at something he is not. Singing, dancing, writing or playing a musical instrument are tops on the list of things most men don't do well. If you can master just one art you will gain a tremendous amount of admiration. Tanya Streeter is a world record holder freediver who went down 525 feet and can hold her breath for 4 minutes. Now that is one sexy woman!
* Women who know what they want are most attractive. Nothing turns a rich man on like a strong woman who is successful in her career or business. The woman who goes for glory piques the most interest. Rich men constantly search for those who they can find their equal or superior. She doesn't have to be rich. Instead, she can be superbly talented in something that he is not e.g. musical instrument, language, singing, dance, art, etc.

Now when it comes to "getting" your man, there is one thing you must not do if you want a man to see a future with you. Do not treat him like some kind of project that needs to be fixed because it immediately brings up the walls. If you have the urge to try to change his clothes, his circle of friends, the way he talks, what he loves to do — don't do it!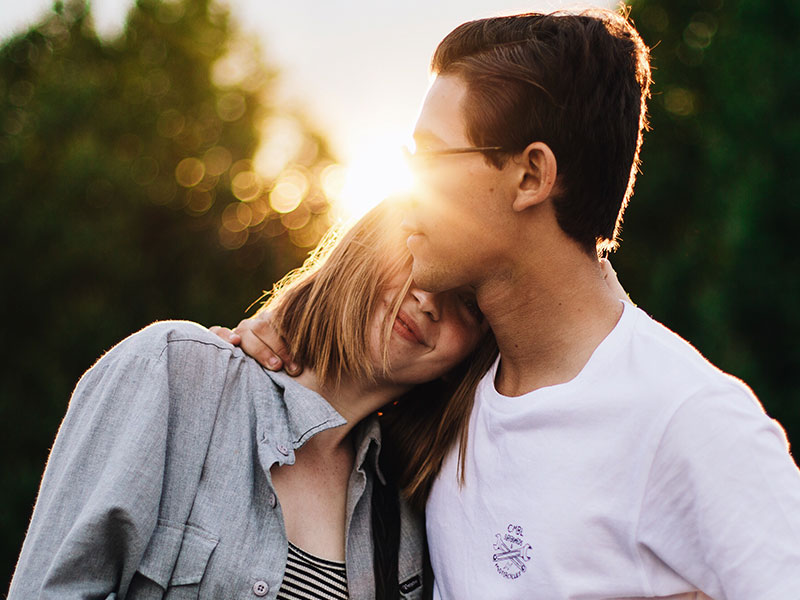 * Be your own person. Thoroughly pursue your dreams and do not give up until you get there. It's important not to compromise your standards for a rich man. If you've always wanted to make it on Broadway, don't you dare leave New York City to be closer to a man who lives in Chicago. If your dream job demands that you travel for three months a year, go for it and don't look back. The more you focus on what you want, the more the rich man will want you. He has the financial resources to move, travel, or buy a piede de terre where you live if he wants to be with you so don't worry about not pursuing your goals.
Just like you want to start the conversation strong, you should end it on a high note as well. This means you should stop texting him the second the convo starts turning dull. That way you avoid boring conversations and leave him wanting more. Try to end the conversation in a flirty way, by saying something like "Josh, it's been really nice talking to you 😉 text me tomorrow, okay? I gotta go". But don't tell him exactly where you're going- make it mysterious.
Try to make him his best self. Everybody wants to be with someone who makes them a better person. It makes us feel good about ourselves and reassures us that we can be good people if we try. Make this guy the best version of himself by encouraging him to do the things he loves and giving him the space to do those things. However, don't push too hard. If he tells you dot back off, listen. 

How To Know If He Likes You Quiz