Confused as I can possibly be. Our phone conversations are fantastic – we talk about everything, very in depth conversations about different things. Now I haven't heard from him in more than a day and I literally have no idea why that is. We usually text every day – he recently had a large work project which he told me he would me very unavailable, so I didn't expect any texts but he would still send me something during the day just a quick "I miss you" or "Thinking of you". He is back, we have texted and talked by phone then yesterday – nothing – for the first time in 3 months – absolutely nothing. I text him yesterday day morning to say I hoped his meetings went well and that I knew he would be awsome in his work and that I was thinking of him. He has just started a new personal project that he is working on and we have talked about extensively. And now NOTHING!!!! He has told me he more than cares for me and that one day it's just all going to come spilling out. He and I talk about the unusual connection we both feel and on and on. I am just so torn because I have feelling for this person and from everything he has said, he does as well. I have not text him since yesterday morning and I do not plan to. I feel like the ball is in his court at this point. I just enjoy him so much and as I said, I care for him. I have a very full life myself so I am busy with projects of my own. So I understand very much being busy. I just find it odd that during his other busy times, he still found a second to send me a quick message and now….????? I have told him how those little messages make me feel special and how much I appreciate him taking the time to send me that to let me know he is thinking of me. Almost as soon as I acknowledged those things – he hasn't done it. He asks me if I am happy – and I answer that I am – because I am a happy person – I don't rely on him to make me happy – he ads to my happiness however, which perhaps I should tell him that in that way, I usually just answer that questions with a "yes, I am". And I have been, until right now – I am utterly confused – my heart feels like a small hole has formed for some crazy reason. HELP!!!!!!!!
Have a life. Desperate, dramatic, and clingy relationships are often rooted in a feeling of need and desperation for a man to fill your life. Even if you have low self-esteem, work over time to build it. Pursue your goals and be focused, explore your passions, have an interesting life, do things that take you outside your boundaries. Don't put up a tough exterior to get over shyness; gradually learn to build trust with a network of people, so that your boyfriend isn't the only person you open up to and share your life with. Also remember to trust yourself first. If you can't trust yourself, you are likely to not trust your man.
I'll preface this by saying the few dating/relationship books I've flipped through or read descriptions for often come across as very condescending to women. This is especially true if meant to unveil the "male mind" and give it to us straight - the "ugly truth" type of stuff. They make women feel bad for being women. You come away from just one little paragraph feeling like men essentially don't like women (beyond the physical). We're told we need to be more feminine, but also think like men, less clingy, but not too independent - etc. Here is a book which focuses less on how women need to change their nature, needs, desires, etc, as if we're hopelessly incompatible with men by nature, and instead it focuses on social skills & positive thinking modes for attracting & developing relationships with compatible men we actually like & who are worth OUR time & energy.
Be relaxed and cool. Most guys hate it when their partners are possessive, moody, clingy, controlling, etc. Learn to relax, and have fun. We all have too much going on in our lives; don't be the high maintenance "drama queen". Having someone around who makes life more difficult than enjoyable will make a man lose interest. If you do things like show genuine concern when the man has had a rough day, it will earn his respect and go toward winning him over and a good man will reciprocate. Remember that most men, especially the good ones, are looking for someone with whom they can be comfortable, and not someone who is always intense.
I think it totally depends on the type of person you are. Each individual has a different threshold of "hard to get" that they are willing to tolerate. When you're texting someone that you like and they are hard to get, it's nauseating, exciting, and thrilling, waiting for someone to respond – the fact that it's new and unknown is exciting. The anticipation and re-reading of texts can drive you mad but it's that pain and agony that makes it so much better when they respond."
Yes, humans like to feel needed. No, they don't want to feel as though you might collapse into a boneless snivelling heap if they're not around. "A woman who knows what she likes and makes every effort to get it is very attractive," says Kerner. "In fact, when a woman like that needs someone it makes them feel all the more valuable – because it's as though she needs them specifically, rather than just any old person." 

To get a boyfriend, start by joining an interesting club or class to meet a guy you have something in common with. Hang out with him in casual, relaxed situations by going out for lunch or a coffee, and talk about your experiences and passions to see if you have a connection. Once you've gotten to know him, show your interest by leaning in when you talk and touching him casually on the arm or back. When you're ready, ask him on a casual date to the movies or a school event. Relax, have fun, and ask him out again if you had a good time!
Hi Eric.This guy started to text me and used to initiate the conversation every day. We used to have great conversation and we texted all the time. We used to call each other for hours while we were studying. He knows he makes me happy and he told me that I made him a better person. But recently, he told me that I am too good for him and I could find a better guy than him. He doesn't initiate conversation with me anymore and even started to ignore my messages. What should I do to make him feel confident? and reply me..? What should i do to save the relationship?
This implies that if they went through a hard time financially, she'd be able to leave him with no guilt or remorse, but even if her beauty faded significantly after a given age, or any particular trait of hers that he loved her for decreased, he'd have no legitimate reason to leave, since those things could be considered "superficial" reasons to love someone, and that would work both ways.
Hey Brian, I'm writing for my daughter who is 27 y/o, Do you know any good man? My daughter Maxine has her MBA is very successful and been saving herself for a good man. Did I say she is beautiful? Well yes she is. Not just because I'm her mom either. The girl is smart and gorgeous. She focused on her career and not dating. She is also a kind human being. There just must not be a lot of good men out there because for the life of me I can't understand why someone hasn't snagged her up. The only thing I can come up with is that she has reserved values. Bless her heart… I'm from the South
Hi Deborah. I think you should respect his commitment to his long term relationship. His integrity is obviously one of the things you like about him. I think you should ask him if he'll help you find a nice man like him. Maybe one of his friends might be perfect for you. From day one don't let them take you for granted. And if your friend is their friend, he'll be setting them a good example.
6. Be open to what he wants to try in the bedroom. If he says "you're Benjamin Franklin and I'm a space goat," just do it! If he wants to cry after prematurely ejaculating, just let him! Then make him a snack. But most importantly, be open to what he wants OUT of the bedroom. In general, just do what he says, always, because one way to make a man love you forever and ever is to pretend you're a living doll. 

This is why the book had some good advice & was worth the read - the basic idea is how to communicate who you are, how you feel, and what you expect accurately & in a way that is understood by men. So it's not about changing who you are so much as really communicating it more clearly. If you're the kind of girl whose friends & family & co-workers wonder why you're single because they think you're the bees knees, but for someone reason men you meet/briefly date aren't valuing you the same way, then this might be a helpful read. You're probably not sending the signals which communicate who YOU are correctly; you're leaving false & bad impressions. So the book is really about being MORE yourself with communication that others understand & which creates the desired effect.
First, with regards to stereotyping… honestly, I think you are creating an issue where there is none. If I say I'm hardworking, that doesn't take away from the other person's attributes. Me saying that I'm "X" doesn't make the other person "not X". And saying that I enjoy anything about a woman (e.g. her sending sexy pictures to me) doesn't reduce her in any way either.
In other words, avoid being a vamp. A vamp is someone who sucks the energy right out of you. If he texts you saying, "Hey, how are you doing?" Do not text him back and say, "I'm so bored. What are you doing?" That's like, people who do that are looking for someone else to entertain them, they're looking for someone else to add value to their life. It's like hey, let me plug into your life and suck the life right out of you. These people become a drain and they are no fun to be around. Instead, you want to be the person who adds value to his life. You add light, and love, and laughter to his life. So if he sends you a text saying, "What are you doing?" Even if you are bored at work, send him a funny picture back that says I am kind of feeling like this. Send him a funny gif that roots him on and cheers him on, that adds value to his life.
Clinical psychologist Merry Lin writes in her book 'The Fully Lived Life', "Faking your way through life is believing that if you let people know the real you, they won't like you. The tapes that play in your head say that if people really knew what was going on inside you, they would lose respect for you. While you play those roles, juggling those masks you have to wear and hiding your pain … the pressure increases to keep pretending you have it all together."
Why are you supposed to be moving in with your crush, Miss 12? Are you a foster kid moving in with his family? You know you're going to have to wait for at least four years before making any kind of move on him, don't you? If you do anything stupid like sneaking into his room, you could both end up in a heap of trouble. He could be charged if he's intimate with you in any way before you're 16 ... and you'll be ruining your own chance at having happy teenage years. So please, either accept that nothing should be happening with him for a long time yet, or ask to be placed with a different family.
Follow the Golden Rule. That means apply the same rules to yourself that you'd apply to others, including him. Real men do in fact notice this; they just don't scream it out. For example, if he tells you he has a girlfriend and things are not working out, Stop! and think ladies and gentlemen that this could be a "test" on how you would handle the situation, so stand your ground and cut off communication (hint: "Golden Rule"). Don't go on about how you "don't NEED no man!" or about "men this, men that" if you don't want him treating you the same way. DO, on the other hand, treat him--and others--with respect, dignity, and honor. Others will notice, too, and who knows--if they know you want a good, real man but don't yet have one, they just might introduce you to one!
Learn how to give a guy that same feeling of "I have to have her" that he gets when he sees a famous model. Do it by amping up the attraction through the timing and the expressions of your texts. Check the "Text Timing Chart" –it shows you how long to wait before responding, depending on the situation (sometimes it' s hours and days; other times it' s right away). You' ll also see dozens of sample text dialogs showing how to ramp up romantic tension. P. 41-54.
That's absolutely false. What you're describing only applies in the opposite direction. Women are attracted to men who are aloof and aren't easily controlled by women. Men on the other hand, especially successful men, seek out feminine women who are supportive, deferential and don't feel the need to compete w/them. All one needs to do is take a look around at all the "strong, independent" career women in their 30's and 40's, who are still single and wondering why. If you're a woman that gives off a masculine vibe, don't expect a masculine, heterosexual man to be attracted to you, despite all the feminist propaganda being spewed in our culture. You can't change nature no matter how hard you try.
The smartest way to find a good boyfriend is to start with yourself. Get emotionally, spiritually, and physically healthy by looking inward (and upward!) first. You don't need a man, but your life may be happier with a partner. You don't have to be in a relationship to be filled with purpose and joy, but your experiences will be deeper and richer if you have someone to share them with.
It turns out, research shows that, in reality, women are the ones who make the first move. . . but not the way you might think. According to research revealed in The Man's Guide to Women by Dr. John Gottman et al., "Whether or not men are interested in a woman is not strongly related to her objective attractiveness but instead to the nonverbal signals she sends out. In fact, when scoring women's nonverbal behaviors, researchers were able to predict a man's approach to her with 90 percent accuracy."
My guy went from texting every day to going MIA for a couple of days after I told him how I felt about him. I realized in reading this article that when I told him I liked him, it was for him and not for me…so while I would have liked a reply I didn't need it to feel secure about his feelings. Ok, maybe I was a tiny bit worried about whether he would reply because he could have gone into the freak out phase. You were right, the sexy text did the trick. It took 3 minutes for him to get back to me after 2 days of radio silence. It felt good to give him something nice to look at during his long work day :)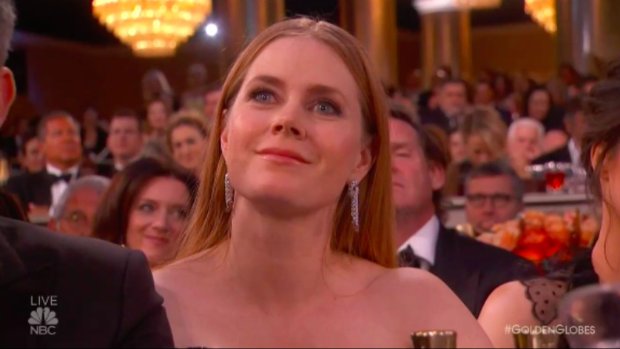 Texting a guy you like can be exhilarating, but also nerve-wracking and a little scary. As nervous as you might be at the start of the conversation, if you keep your cool, you'll be shooting off texts like a pro by the end. By asking fun questions and teasing him just a little, you can pique his interest and show him the fun, interesting, clever person you are.
Very fun read that captures the essence of teen angst; a quick moving, fun-filled novel. The plot is tangled, much like a teen's life, and the main character's voice is so true and real she had me intrigued early. Valentine captures the pull that so many teens feel between being themselves and wishing they were someone else, mixed with what their parents want, and how peers perceive them, or at least how they think their peers perceive them. Every aspect of this book is vivid and believable; the language is playful and the dialogue is dead on, even the teen's internal dialogue that made me laugh out loud. Great, light-hearted read that will make you smile. Highly recommend it!
How Get A Guy To Like You
Have a life. Desperate, dramatic, and clingy relationships are often rooted in a feeling of need and desperation for a man to fill your life. Even if you have low self-esteem, work over time to build it. Pursue your goals and be focused, explore your passions, have an interesting life, do things that take you outside your boundaries. Don't put up a tough exterior to get over shyness; gradually learn to build trust with a network of people, so that your boyfriend isn't the only person you open up to and share your life with. Also remember to trust yourself first. If you can't trust yourself, you are likely to not trust your man.

14. Hold out before having sex. Spindel is adamant that you should forego sex at least for a little while. The matchmaker feels that until your guy is ready to commit at least part of his soul, you're better off not committing your entire body. Her rationale: "Ideally you should wait until you've had the discussion about not seeing other people. That way you're sure he's operating more out of love than lust."
Reading as she navigates her way through this minefield, as well as finally realizing that being smart is as much a part of her as anything, is fun and cringeworthy in a very good way. The chemistry between Laura and Adam, coupled with her re-evaluation of her broken relationship with her dad, make this a great book for teens. Those who wrestle with the smart vs popular dilemma, who have parent estrangement issues and those who experienced high school social disasters will particularly enjoy this book. It's a great one for any high school or public library.
What makes people attracted is never "badness" (well, maybe the broken -1% will feel attracted to bad people), but confidence, coolness and the sense that you don't have to take care of someone else like a mother/father. People like it when someone acts as if they have their life together, like they have control over their emotions, like they are balanced. Like they won't make their lives more complicated by dating them. A little aloofness also makes things more spicy, as passions diminishes really bad after we get to know each other for long. Women like that also attract the regular guys like crazy.
Gold digging women are disgusting trash?? What about men who fuck and objectify women with no intentions of caring for her? Women who want financial security vs men who just want a good looking person to bang….What sounds more unreasonable and shallow? "It is amazing the difference in treatment you get when you pull up in an expensive sports car"…Well it is amazing to see the difference between how I'm treated when I'm dressed "sloppily" and in a fat suit vs. how I'm treated when I'm showing a face full of makeup and as little clothing as possible. Men don't actually love women, they just like what they think women can do for them. Yeah…it goes both ways dude.

So now this is starting to sound like the wrong story for this site right? Wrong. Him and I continued on. Following the secrets of the book "his needs, her needs" My husband trusted me, when we finally claimed bankruptcy, he was free from his ruin and we began again on $4000.00 TOGETHER! We committed to live debt free ( this is key!!) Moved in with my mom! I barely worked at all through out this whole process. I was sick with a undiagnosed illness that lasted years. he was tested at the unemployment office. They showed him his tests and it showed he could choose ANY career he wanted. He score in the 200th percentile on all categories! He picked computers. They accepted his choice and told him they would pay for his training, but before he started training, he got a job In Information technology. Like the days of when I met him originally, he moved up quickly like an ambulance blaring and and clearing the way for anyone behind him. the difference this time? he made enough to buy groceries and pay bills and save a bit.
When you tell him you like him, don't forget to be positive. He may be totally into you and he may not. The best way to know if he likes you is not by what he says but what he does. If he has been consistent and persistent in getting close to you, then he likes you. If he ignores you, doesn't call when he says he will, or isn't physically or verbally affectionate, then he's not that into you, even if he's generally polite and thinks you are a nice person. It's possible to like someone as a person but not have the desire to be with them.
If you want to text a guy you like, send him a message bringing up something the two of you talked about or did together recently, or pick something totally random, like "If you could only eat one food for the rest of your life, what would it be?" Ask questions about his interests so you can get to know him better, and talk to him about the things you do on your own time. If he doesn't respond much, he might be busy, so try not to overanalyze short messages or the time it takes for him to respond, and take a break from messaging him if he isn't saying much.
Texts To Send A Guy To Make Him Want You
Similar to mirroring, walking at the pace of your mate is another way to show him you're in sync. Guys tend to walk faster than women (damn you, high heels!) so you'll definitely have to keep up the pace to stay in tune with his stride! Over time, you will notice that your guy's pace will actually slow down so that you're able to keep up with him without completely killing your feet. This is a sign that he's really starting to fall for you!
Best Texts To Send A Guy
I came across this site i find it funny you read articles of men looking for good women just be friends but at the end always always send photo im coming out of 30 yr relationship where im glad i never married i have 4 beautiful daughters from him but caught him in bed with my younger cousin so i walkd out and left everything now i just work and dream of someone coming into my life and treating me well and being nice and not taking every penny i had i never really had that in my life someone that spent time with me or bought me stuff guess i was the idiot but lesson learned and not gonna make me bitter towards men cause im sure theres still few good ones out there
Some people can't keep up with your bold spirit — but that's their problem, not your's! Amazing opportunities come to you because you rarely back away from what you want, and your boldness will weed out any crushes who can't commit to the adventure. Find someone who matches your fervor for life — or consider a shyer soul who will appreciate your take-charge attitude.
Chopstick couples do what each needs to do in a coordinated effort to get the job done, no fixed responsibilities that are the sole job of one person or the other. Sometimes it works out to leverage the strengths of one person over the other, like my husband will go get a needle and thread to fix my pants while baking bread and watching football… and I'll be reading a PF article and picking ETFs, sitting next to him while doing the laundry. Things get done to both our benefit.
Flirty Texts To Send Him
Gr 7-10–Much to her feminist mother's disapproval, "born-again normal person" Nora Fulbright has dropped the "smart girl" act that kept her "larval" in middle school and is dedicating her high school career to increasing her "popularity quotient." She has exchanged gymnastics for varsity cheerleading, shed her chess-playing past, and dropped down from AP classes. Then chess-loving, brainiac, super-hot Adam Hood moves to town. Nora immediately goes to work masterminding a series of swaps to get closer to him, beginning with an agreement to go on a date with creepy, unpopular Mitch in exchange for a printout of Adam's class schedule. Not surprisingly, the swaps backfire, and Nora realizes that she failed to operate under the three principles of chess–foresight, caution, and circumspection. She goes into damage-control mode and manages to make good on all of her botched swaps. Although the resolution borders on being unrealistic, Valentine's tale will appeal to teen girls. In the same vein as E. Lockhart's The Disreputable History of Frankie Landau-Banks (Hyperion, 2008), the message of embracing who you are is one that teens need to hear.–Nicole Knott, Watertown High School, CTα(c) Copyright 2013. Library Journals LLC, a wholly owned subsidiary of Media Source, Inc. No redistribution permitted.