Hi Eric, I'm stuck and not sure if you can help but I thought I'd give it a shot. So me and my ex(it's complicated) met at a party in May. I was 22 and he was 19. What I thought was a one night stand turned out to be a relationship. He said he's faithful and doesn't do one night stands and wanted to get to know me (he was drunk when he said this). Anyways after a month of friends with benefits and me slightly pressuring him on making me out, we started dating. Although the relationship still seemed like friends with benefits just with the added title. We would mostly hangout at my apartment, have sex, and then he would leave, everytime! I confronted him about this and he's said it was because of his parents, even though he was an adult he had a curfew, even though it was usually around 2am when he would leave. Things were good though he made me feel good about myself, would always make me laugh, even bought me flowers after a small fight we had. Then it started going downhill when August came around. He goes to school in another state and we both knew that soon we wouldn't be able to spend time like this anymore. He started hanging out with his friends more and bailing on plans with me. Along with that other things about his personality started to bother me so a week before I confronted him on how our relationship was not working out and how I wasn't happy anymore I felt like he didn't care about me like he used to. This talk was so heartbreaking, he started crying which made me start crying and we came to the decision to break up but still talk to each other to see if the long distance thing could work. He didn't want the clean break because he said he loved me but hated how I always got mad at little things. So we left it at that. Since then we barely talked up until this week when he came home for thanksgiving break. Upon his arrival all I got was a snapchat saying he was back in town. I asked where he was and he replied saying he was at his friends. That night I awkwardly saw him for 2 seconds and left to go downtown to the bars with my friends. He said his phone was dead so when I get back I should text his friend. So I did when I got back and him and his friends were all still hanging out. I stayed up waiting for him to come over but he never showed. He texted me at 4 am saying he found a charger, and I replied by asking if he was coming over. He didn't reply for 2 days. So I got depressed and decided I would not text him back. (I know this is my flaw, I'm a spiteful person) So after the 2 days he sent a text asking "What are you doing late tonight?" I thought it was a booty call and didn't feel like responding anyways. The next night he asked if I wanted to come to a party, then what I was doing, and then attempted to call me but I ignored it. Today I texted him and asked when he was planning on leaving and his reply was that he already left. And this conversation lead to all the issues we had in our relationship. He doesn't make me feel appreciated and/or loved because he doesn't show that he cares. His words>"nothing is good enough for you, you hold ridiculous standards, and you get mad for the smallest reasons". In my heart I know I should end it because we're obviously not good for each other but at the same time I'm pretty sure I love him and think maybe he'll mature when he's older. Since he's still 19 and I'm now 23. I do care about him a lot and he says the same for me. Do you think we could learn to accept each others flaws/ mistakes or should we just completely end things?
Lastly, my 7 fig earning boss told me he never got the appeal of a woman who could cook. Food comes from stores. Who cares? "I wanted a woman who could and would go out and earn 6 figures. Cuz that's what I'm doing. And I don't have time to cook." – 30 yrs later still together, going strong, just bought their 3rd personal home in the carribean and 2nd investment resort property. Two beautiful sons who they love to death, and a life most would kill for.
The confines of a socialization process; restricting men to show the full scope of the emotional inner life. That kind of reasoning sounds interesting in a typical psychological way but fails to take into account the broader social life of individuals. Perhaps that many men feel confined by such a socialization process, but what about those who do not feel this confinement? I guess men trying to fully share their emotions is part of an emanicaption process. For other men it's just not applicable; they share their emotions in a different way, e.g. through doing chores or giving presents. Finally, which human being (man or woman) does not feel confined by socialization processes?! These give way to a more successful participation in society, but at the same time impose boundaries of social behaviour in which we can feel either comfortable or not.
Let the guy you like know that you like him a lot, but never let him know that you've fallen head over heels for him. Always make him wonder about how serious you are, and let him be the first one to make the move into a serious relationship. The longer the chase, the more he would want you. But at the same time, push him away too often, and he'll give up on the chase. Play hard to get, and yet, warm up to him often.
I don't care about getting a "rich" man– just a good man who can appreciate me for me. Yet it is still incredibly difficult, and I'm not sure why. Not to toot my own horn, but I do everything that is on your "women do this" list. Most of the guys I've dated have been in their mid thirties (I'm 26) and honestly usually know more about personal finance and money management than they do. I'm successful, own my own house, don't depend on anyone to pay my bills, work hard, have big dreams, and know what it's like to struggle (have lived through some childhood trauma). I never take things for granted because I learned very young that life can end in a second.
That being said my husband was never until the last few years the primary breadwinner! Also, I can certainly say, w/ a great amount of thankfulness that he hated the horrific hours I worked! I hated his as well but I do believe the key is finding something (other than him referring to me as his "child bride" and his constant compliments that I'm his "arm candy", I also find him devistatingly handsome!)
You have a serious problem if he is too shy to talk with you. How will you ever communicate about all the important issues you are likely to face in a long-term relationship? I'm not sure what kind of a relationship you're in or how long you've been together, but if you can't convince him to trust you enough to open up and communicate with you, I genuinely believe you'd be better off with someone else. And I suspect he'd be happier if he waits until he finds a partner better suited to him. Either someone who is happy and comfortable with the silence or someone who has the unique qualities he needs to allow him to feel comfortable enough to be open and communicative.
They never call (probably because they're too intoxicated to remember they promised to). I don't see them all week, then the weekend parties roll around; they get a little Budweiser in them, become all excited when they see me, apologize, start feeding me lines, and we hook up again! I'm a good person! I deserve a nice guy. It's just really frustrating! —Stop Me Before I Do Something Stupid!
According to financial samurai's "semi-sliding" scale, I guess I fall into the category of a "rich man" (offhand and on average $730k/yr income depending plus my business equity worth and investments) and I DEFINITELY see that women who would normally be out of my reach are more interested in striking up a conversation. I don't think it buys you an automatic "in" with those kind of women but it certainly helps.
#50. Let him know that he fulfills you NOW – Men worry about whether or not they will be able to support you, keep you happy, sustain interest etc… which is why they avoid marriage and avoid the commitment topic. If you want him to marry you, let him know that everything he is doing RIGHT NOW, is exactly what is necessary to sustain you in the future, so that he sees he is truly fulfilling and pleasing you…and stops worrying about being unable to, because he'd see he already is ABLE.
I'm a nurse also and haven't slept with, or pursued a doctor. That's ridiculous. Now, my construction husband believes – since I.ve been diagnosed with breast cancer and shad bilateral mastectomies – that he can go on discreet affair dating sites and frequent strip clubs. So are all construction guys douche bags? HaHa- probably. And he just lost a respectable, respectful, loyal and intelligent NURSE!
This second batch of reasons is perfectly legitimate. But if, when you're really honest with yourself, you agree with some of the first batch of reasons why you want a boyfriend, I encourage you to explore those reasons. As I said before: being lonely isn't the end of the world. It can actually be really fulfilling if you let it. If you want a more robust social life, go out with your friends or make new ones. If you're horny, well, you don't need a man to help with that. 😊 And if you want to make your ex jealous? Grow up. You're better than that.
So the next time your new friend who is happy with her boyfriend reacts as if you told her you've never seen a computer before when you tell her you're still single, just remember: if you had been placed in the same office at the same time in the cubicle next to the guy who loves your curly hair and sense of humor just as much as you love his eyes and sociability and you both were interested in having a relationship, you'd have a boyfriend too. However, not all of us can be so lucky as to defy logistical improbability.
Don't text "Wanna do something this weekend?" Instead, say "Hey, I'd love to take you out for dinner Wednesday night." If you can make a callback reference to a previous interaction—like a restaurant or type of food you both talked about—it's even better. Say something like "Hey, how about dinner at that restaurant we talked about on Wednesday night? Around 8-ish?" As Chelsea Clishem at Patti Knows advises, texting should be the prelude to a conversation, not the conversation itself.
If you have something to offer to rich man besides your looks, there is nothing wrong with trying to get a rich boyfriend or husband. In most cases, rich men are career driven and spend a lot of time trying to improve themselves. If you want to be with someone who always pushes himself to the limits, a rich man might be a great choice for you. If on another hand you just want to meet rich men so that you can sit the whole day at home doing nothing and expect him to pay for everything, it is a really bad approach.
©2001-2018 Amare Inc., All Rights Reserved. "Have The Relationship You Want" and "Rori Raye" are trademarks used by Amare Inc. By entering, you agree to our terms and conditions. By entering your email address you are also requesting and agreeing to subscribe to our free email newsletter. You must be 18 or older to enter. You can read our FTC Disclosure Statement.

6. Be open to what he wants to try in the bedroom. If he says "you're Benjamin Franklin and I'm a space goat," just do it! If he wants to cry after prematurely ejaculating, just let him! Then make him a snack. But most importantly, be open to what he wants OUT of the bedroom. In general, just do what he says, always, because one way to make a man love you forever and ever is to pretend you're a living doll.
Edit your small talk and you'll make a discovery: The less you tell him, the more interested he'll become in your day-to-day, as Susan, 27, can attest. "If I'm vague or dismissive about what I've been up to — like 'Oh, nothing. The usual. Work. Out with the girls' — Dave becomes eager to hear the story," she says. "And when he's the instigator, he listens more closely."
The word dating entered the American language during the Roaring Twenties. Prior to that, courtship was a matter of family and community interest. Starting around the time of the American Civil War, courtship became a private matter for couples.[8] In the early to mid 20th century in the US, women were often visited by "gentleman callers", single men who would arrive at the home of a young woman with the hopes of beginning a courtship.[9] The era of the gentleman caller ended in the early 20th century and the modern idea of dating developed.[8]
Please understand that it doesn't take a rich man/woman to be rich, happy, and content. What it takes is loyalty, honesty, trust, most of all communication and the willingness to compromise.Someone who you can share your deepest secrets without fear of how it may seems or sound because he/she truly understands everything and anything about you . Knowing that you have someone who will piss you off before you go to bed but wake you up happy just because he/she are next to you .
Get Him To Like You
15. Go with the flow. The real key to making it as a couple, says Warren, is that both people are willing to compromise. If one or both partners must always have their way and are threatened by even small changes, trouble will soon be brewing. For example, if he suddenly has to work late on a night you were hoping to cook him dinner, be understanding of his need to be flexible and have him come over for coffee instead of the main course. Of course, he should be really sorry for the change in plans and should want to make it up to you.
I used be the type of girl who got worried when a guy didn't text back but now I don't care cause I realised if a guy is really into you he will text you and we all get busy. I used to look at my phone at times hoping he would read my brain signals. The first think I have learnt with my new job is texts can be distracting especially when you're in the middle of a line of thought trying to do your duties at work. You want to text back but you don't respond as you get caught up in whatever you're doing and the texting can drag on, sometimes you're tired you want to respond but your so stressed out that you just want piece and lastly it can be hard at times, I know with myself I admit I have been faced with this dilemma one to many times if a guy is that into he will text you when his free. Eric I think this logic applies to both men and women .Thanks to your straight out truth I have come to not care so much as I did before if a guy liked text me because what is worrying going to do nothing and really ladies do we want to spend time messaging the guy who doesn't put any effort at all and just cut our loses before we realise he is just not that into me or wait until the right one comes along who makes the effort and is really into us.
Emphasize your similarities. Part of the reason why people feel attracted to each other is due to a sense of connection. If you have things in common with him, emphasize those things in your conversations. For example, if you both love a certain type of music or band, talk to him about it. Just make sure that you do not overemphasize or lie about things you have in common. Doing so may cause him to see you as desperate or dishonest.
Copyright © 2018 HubPages Inc. and respective owners. Other product and company names shown may be trademarks of their respective owners. HubPages® is a registered Service Mark of HubPages, Inc. HubPages and Hubbers (authors) may earn revenue on this page based on affiliate relationships and advertisements with partners including Amazon, Google, and others.
Can someone pls help me,I think I'm in a relationship right now I like this guy and I'm starting to have feelings for him,he likes me also its too obvious and he also starting to say that his feelings for me is going stronger but he never said to me that he loves me I want him to say that to me without asking him if he loves me..I don't know how to make him says that to me
Messages To Send To A Guy You Like
Make fun of yourself. A surefire way to get someone to smile over text is to make fun of yourself in a tongue-in-cheek kind of way. By making fun of yourself, you get them laughing and show that it's okay for them to let their guard down. They'll feel more comfortable with you, which will allow them to become more attracted to you. Examples: "I used to think I was indecisive, but now I'm not too sure." or "Take my advice — I'm not using it!"
So, I've been talking to this guy for a couple of weeks. we have known eachother for awhile though but never talked to each other till recently. He was dating this girl for 2 years and they broke up 6 months ago , he messgaed me on instagram asking if i wanted to hangout sometime so i gave him my number! well we started texting for awhile but he isn't very consistent with texting and when we finally hung out i brought up how i always tect him for and he leaves me on read but then reply's to what i said couple days later. his reason was with school and work he has to work off his phone and my messages get pushed back and he would forget to reply, when he realized he forgot he had said it was too late to respond so i wouldnt bother. the next week he didnt talk much saying he had been, which i new he would be with what he had going on and moving out of his apartment that week. well he was active on snapchat at some concert so i thought i text him again and he never replied but still active on social media. i don't know if i shouldn't worry about it and text him again or just forget about it, maybe he isn't interested. i need help everyone i ask doesn't carer they just tell me i don't know. and i really need help figuring out what should i do.
Obviously the most important thing you need to remember is to start off strong. If you start off on the wrong foot, the rest of the conversation is likely to follow, which leaves you with a boring, uninteresting, and totally terrible text message convo. Start off strong by coming up with something new and unique. For instance, instead of the same old "Hey, what's up?" try saying something like, "Hey! How did you do on that math test?" or "Hey are you watching this crazy baseball game?" Anything that will strike up a conversation.
When you're in a relationship, you automatically go into what I like to call "Don't Notice Me Mode". It's a way of ensuring you don't end up in any awkward situations with other men grinding on you in clubs, thinking you're single. So, what do you do? You keep your head down, and only flirt in a light, slightly awkward way, usually mentioning your boyfriend in every other sentence.
Love is a two-way thing. You can't expect them to love you if you don't really love them in the first place. What does that mean? "Sometimes we want someone to fall in love with us because we need to feel wanted, but in reality, we're not actually in love with the person ourselves," says Spurr. "Ask yourself how you feel about this one. Do you accept them for who they are? Value them and the fact they're in your life? Do you appreciate all that they do for you? If not, you may just be wishing to be loved without being willing to love yourself. But the two go hand in hand."

Well there's this guy that I really like but he already has a girlfriend and I already told him I liked him and he said he didn't like me as a gf but he said that I was kind and all but. I still want to go out with him and all, is there anyway he still likes me or he probly might go out with me because I'm clueless and broken hearted that he said that I need help and tips/guides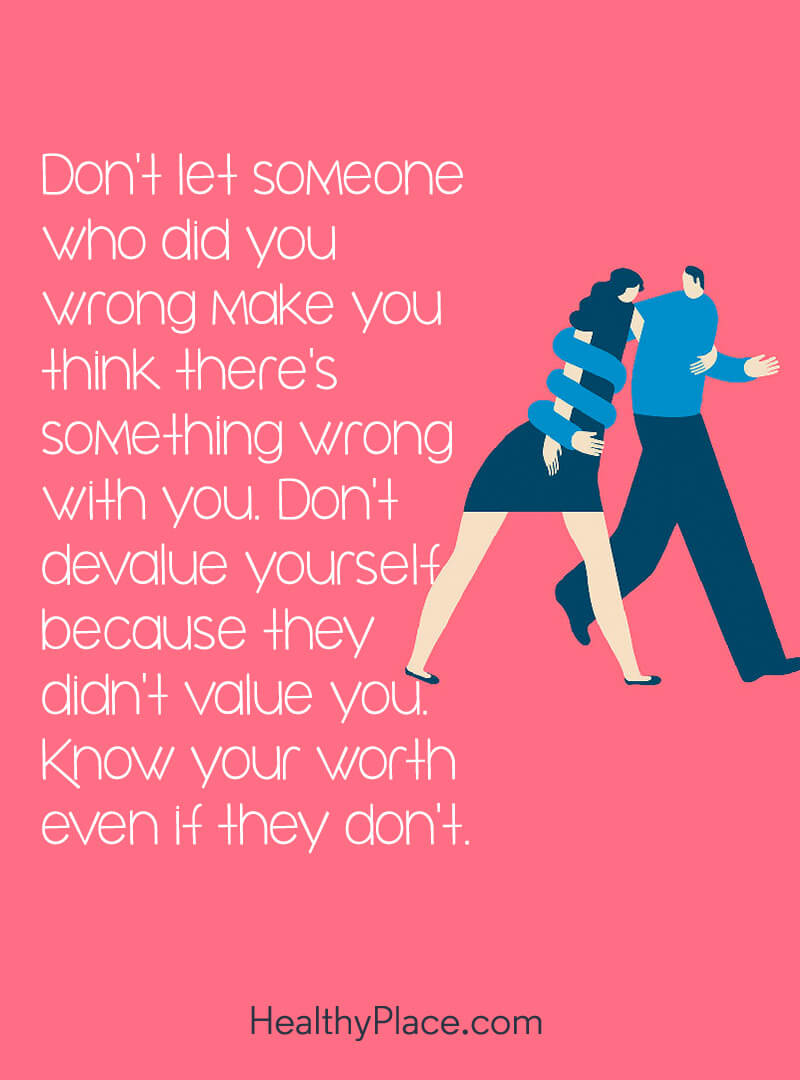 Also false. Meeting new people in any circumstance is arguably my favorite activity. I like meeting new people so much that I become anxious thinking about all of the people I haven't met. Remember that scene from Gilmore Girls where Rory visits the Harvard University library, which holds 13 million volumes, and she freaks out because she hasn't read every single one of them? I know, I thought she was an unbearable psycho-nerd too. However, her reaction is consistent with my own when I enter new groups of people. While she has to read every book, I like to meet every person in the group or I feel unsatisfied.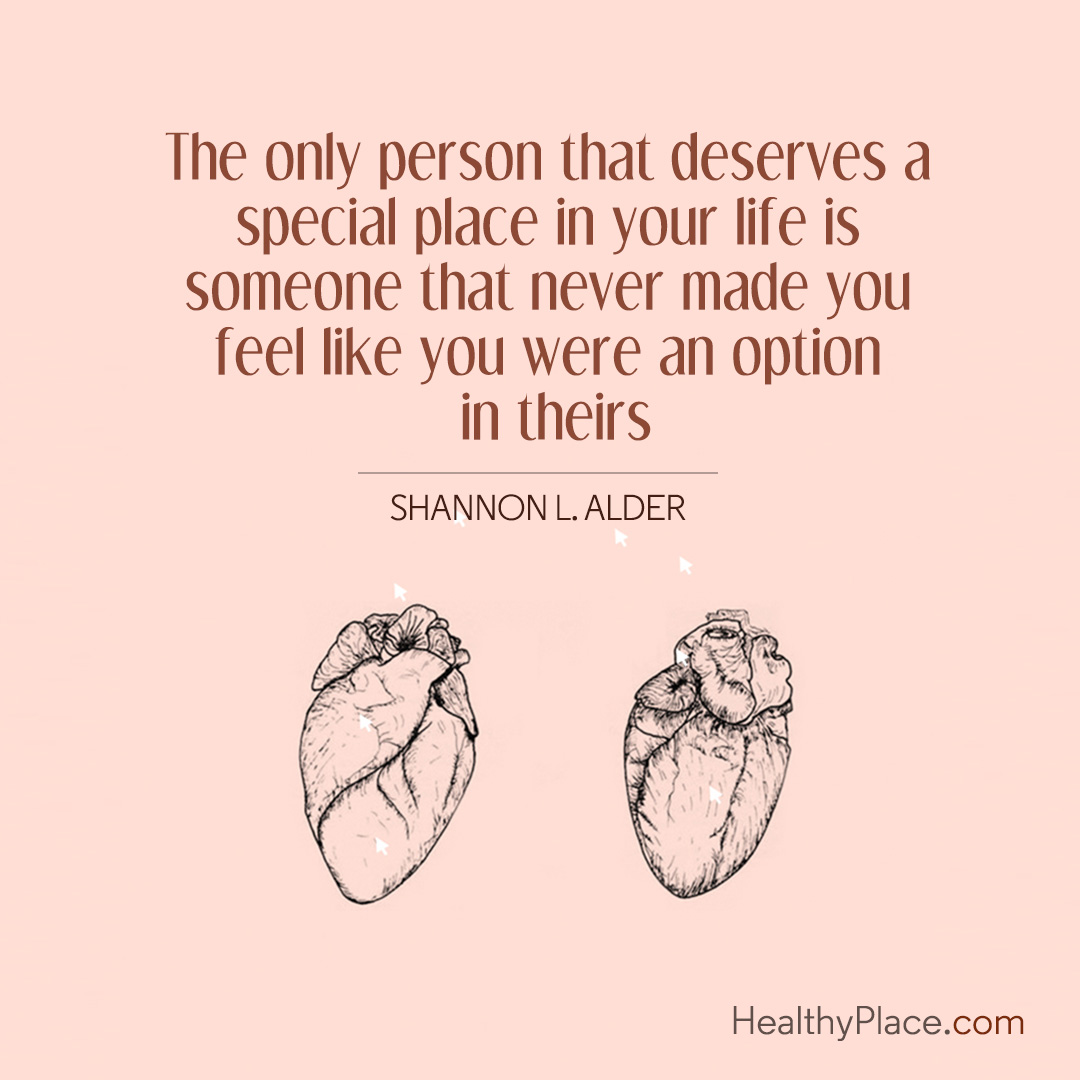 * Show a tremendous interest in your personal finances. Nothing is more attractive than a woman who has a strong command of her finances. The more a woman cares about her own financial well-being, the less the man has to worry about having to care for everything financial-related, even though he easily could. I recommend signing up for Personal Capital, a free financial software online that lets you track your cash flow, analyzes your investments for excessive fees, calculators your retirement financials, and tracks your net worth. I'm positive a rich guy will be super impressed with your financial savviness if you show him the app on your phone next time you meet up. Being financially wise is sexy!
Flirty Good Morning Texts For Him
It is not so much that the procurement of a wealthy partner is a problem as such I have found. The problem as an educated, above average, fit, woman of means myself is that when once I was able to procure a partner with means he proved to be unworthy and incompatible in other ways. By that I mean he struggled badly with the demons of alcoholism which was just terribly heartbreaking for me as a potential spouse. Moreover, as his fiancée, due to his sheer addiction (some would coin this textbook late stage alcoholism due to denial) it became an absolute deal breaker.
Caroline, 26, had gotten haircuts in the past that her guy hadn't noticed at all, but when she had her brunette crown streaked red, he was all over her. "Jake couldn't stop touching me — he couldn't believe he was fooling around with a redhead," she says. The reason her new do drove him nuts: "Men register eye-catching changes to your appearance, and it draws them to you," says Lori Buckley, PsyD. "Adding novelty will keep his desire for you strong."
What each of these examples does is a) lets him know you're thinking about him and b) give him something to respond to. The entire point of texting is to engage in conversation, so keep your goal in mind. Are you looking to make plans with him for tonight? Just catch up on your day? Have a more heartfelt conversation? Keep that goal in mind when you initiate a conversation.
When asked the difference between a "weekday" text and a "weekend" text, Nate, 30, says that there isn't one – "unless it is after midnight and the bars are closing." I feel compelled here to remind everyone of the Jersey Shore wisdom of "Nothing good happens after 2:00 A.M." (unless you're at Steak 'n Shake – and Nate will be there with chivalry and cheese fries).
So marrying rich? or marrying wise I think marrying wise is more the key here. Find a friend. Let me say that again! FIND A FRIEND YOU CAN WALK THROUGH LIFE WITH and marry him. Happiness doesn't have to come with a bank account. moving through life together. walking together, striving together, supporting each other, praying together, saving together. You have to agree to aggressively save no matter the challenge.. these are keys to financial accumulation.
Relationships need a lot of effort, but sometimes it's not easy to figure out where you should be directing that effort. Want to be more successful in dating? Then you'll want to follow these simple steps for how to make a man fall in love with you, because believe it or not, there is actually a formula. It might not be magic, but it's as close to a magic as you can get — and it's also far more reliable.
Would that getting his attention long enough to pursue her attraction be so simple—Not. Laura makes mistake after mistake in her attempts to connect with him. After switching out of her AP classes to help cement her popularity quest, she discovers that Adam is probably her equal in the brains department, so she initiates a series of well-intentioned, but disastrous swaps with other kids in an effort to get in the same classes and work on some projects with him, all the while trying to keep Jake far enough away so she doesn't have to go to the prom with him.
How Can You Get A Guy To Like You