Hi Eric, I'm stuck and not sure if you can help but I thought I'd give it a shot. So me and my ex(it's complicated) met at a party in May. I was 22 and he was 19. What I thought was a one night stand turned out to be a relationship. He said he's faithful and doesn't do one night stands and wanted to get to know me (he was drunk when he said this). Anyways after a month of friends with benefits and me slightly pressuring him on making me out, we started dating. Although the relationship still seemed like friends with benefits just with the added title. We would mostly hangout at my apartment, have sex, and then he would leave, everytime! I confronted him about this and he's said it was because of his parents, even though he was an adult he had a curfew, even though it was usually around 2am when he would leave. Things were good though he made me feel good about myself, would always make me laugh, even bought me flowers after a small fight we had. Then it started going downhill when August came around. He goes to school in another state and we both knew that soon we wouldn't be able to spend time like this anymore. He started hanging out with his friends more and bailing on plans with me. Along with that other things about his personality started to bother me so a week before I confronted him on how our relationship was not working out and how I wasn't happy anymore I felt like he didn't care about me like he used to. This talk was so heartbreaking, he started crying which made me start crying and we came to the decision to break up but still talk to each other to see if the long distance thing could work. He didn't want the clean break because he said he loved me but hated how I always got mad at little things. So we left it at that. Since then we barely talked up until this week when he came home for thanksgiving break. Upon his arrival all I got was a snapchat saying he was back in town. I asked where he was and he replied saying he was at his friends. That night I awkwardly saw him for 2 seconds and left to go downtown to the bars with my friends. He said his phone was dead so when I get back I should text his friend. So I did when I got back and him and his friends were all still hanging out. I stayed up waiting for him to come over but he never showed. He texted me at 4 am saying he found a charger, and I replied by asking if he was coming over. He didn't reply for 2 days. So I got depressed and decided I would not text him back. (I know this is my flaw, I'm a spiteful person) So after the 2 days he sent a text asking "What are you doing late tonight?" I thought it was a booty call and didn't feel like responding anyways. The next night he asked if I wanted to come to a party, then what I was doing, and then attempted to call me but I ignored it. Today I texted him and asked when he was planning on leaving and his reply was that he already left. And this conversation lead to all the issues we had in our relationship. He doesn't make me feel appreciated and/or loved because he doesn't show that he cares. His words>"nothing is good enough for you, you hold ridiculous standards, and you get mad for the smallest reasons". In my heart I know I should end it because we're obviously not good for each other but at the same time I'm pretty sure I love him and think maybe he'll mature when he's older. Since he's still 19 and I'm now 23. I do care about him a lot and he says the same for me. Do you think we could learn to accept each others flaws/ mistakes or should we just completely end things?
@Eric, ask yourself and please be honest (I know that you like being straightforward) if that woman was indeed the one* (let me clarify the one, wouldn't want you to think that I am stuck in a Disney Movie ending). The one: being a woman that you would consider as a serious long term partner, that you would be proud to introduce to your family and with whom you could see yourself having children. Would you really risk losing the relationship by blaming not responding to a text because you are busy.
How Do You Know If Someone Likes You
Tip #3: The Vibrant Vibe. According to Adam, the law of attraction is that like attracts like. By this he means if you want to attract fun and exciting guys, you've got to be fun and exciting yourself. He says, "if you have the stink face' look all night and appear miserable, guess who you'll be attracting? You guessed it, the creepers." Ugh, we all know the ones right? The ones who are all, "I bet I could make you smile, girl." Ew. On the other hand, if you're enjoying yourself, you're more likely to attract great guys. According to Adam, "women who get approached by quality guys always have the vibe that projects I'm loving my night regardless!'" On a non-guy-related note, having fun is always superior to not having fun.
"After about two months, other reactions take place," Fanelli says.  These are less lust-based, and more comfort-based. Cuddling is one way to keep the chemicals flowing, which Fanelli says, makes you feel warm in the closeness of that other person. The chemical oxytocin is released during cuddling which brings feelings of attraction. Pop in a movie and get your cuddle on!
Are you a woman? Do you have a male partner? Is this male partner not so much an individual human being, with all the nuances and complexity that would imply, but more of a self-propelled bag of crude stereotypes with a permanent erection? And do you, as a woman, want to forgo any hope of a career or life of your own in order to spend all your time wooing this creature, rather than doing the merciful thing and help end its undoubtedly horrific existence?
Ben, 27, wants a more creative conversation starter. "If you are actively pursuing someone, you better come up with something better than 'hey' or you will lose their interest," he cautions. But don't underestimate the guy's ability to play hard to get: "However, if I know someone is interested in me, and maybe I'm playing hard to get, just saying 'hey' after a lull in conversation can let them know that I'm still interested, but still give me the control."
I think we've all been in this situation one time or another: you're staring at your phone, wondering what you're going to text that special guy you like. You don't want to seem like a nag, but you always don't want to be boring or desperate. So what's a girl to do? Check out these 15 easy ways to text the guy you like- all full proof ways that will leave you cool, calm, and comfortable.
While it's debatable whether grammar and spelling matters in texts overall, you're better off using proper English in your initial texts with someone you'd like to date. Ansari and Dr. Klinenberg said that bad grammar and spelling was considered a turn off in every interview they did with focus group participants. Generally, interviewees explained that it made the sender seem unintelligent and lazy.

b.) Do not starve yourself but for the love of God, Don't let yourself go! Do whatever you can to always look your best! (When you've been married for as long as I have many women I know loose interest in simple things like pedicures and shaving their legs! (Don't be that girl!). Trust me if you leave to say w/family overnight he will still miss your legs in bed that night if they are soft! So keep it up! No man wants a woman who's allowed an extra 50 lbs to appear and then does zero about it (children or not!). I have 2 stepchildren and none of my own by choice! I adore my husbands children (now adults but I never had to let my body go straight to hell to have them myself & thanks to God we are very close! I never had to be concerned weather my husband who's always been VERY popular with women of a certain age and those newly divorced. However, he only has eyes for me and he makes that abuntly clear as I do for him. I'm not a jealous woman nor is he a very jealous man. We trust and in our case yes of course together we have more money than if we split but money won't keep you warm at night girls but a man with passion for his work and more for you certainly will.
I think this is an ok article, but fails to answer the most important part! And that is, of you ARE in an established committed love relationship, and HE initiated 15 texts a day, and multiple e-mails a day, and multiple phone calls a day, and THEN gets "too busy" to even connect at all, THAT'S what seems to make even the strongest most independent women "needy"…
Well first rich man know they are rich and they feel there are lots of you and only a few of them. They are people like any other. They feel insecure, try their best, and are intimated by other rich men. But if your not rich, then your not in their stratosphere, your simply a playtoy. I am in my mid 30s have have dated and been engaged to billionaires and rich men.. The best advice is their advice in the financial realm. Tips on investing has created a small empire for me. I could say I am rich now .. Was homeless and definitely qualify past the 7 mark net assets all because I hung around the rich men. Romantically am I full filled no!!! Rich men are hard to date .. But being rejected and used by rich men has taught me how to become wealthy myself. Now that I am wealthy I could care less about a rich man. Case in point. Take their advice and move on. Date for love. Use them ( take their financial advice ) and move on. That's what they will do to you. Date for love not for money. But if you date rich men, do take their advice and become like them and move on … After all you become who you hang out with.
The only way to know for sure it to talk with him about it. No need to spend time and energy trying to guess at what he means when he says something ambiguous. Find a good time to chat with him, tell him how you've been feeling, and ask him if he feels the same way. For example, "I have really enjoyed getting to know you over the past few months, and I am interested in pursuing a dating relationship with you. I thought you might feel the same way, but wasn't sure. Are you interesting in going out to dinner sometime?

Pinning down this date is a huge accomplishment. I have plenty of attractive friends who have bonded with a cute guy at a party and then never seen him again. Mutual sexual attraction is not enough; emotional compatibility is also critical. As I gulp down my drink that I will act like I'm going to pay for at the end of the date by "reaching for my wallet," I pray that he realized my latest comment was sarcastic, that I didn't sound like a complete idiot when he brought up politics, and that I'm exuding the confidence of Beyoncé. Also, that noise was just the sound of my chair moving against the ground, not a fart! Ugh, dates are hard. So hard that I don't know if either of us will want to do this with each other again. Which brings me to:
Not all are women are "Gold Diggers" lol. I divorced and was raising my five children, working 3 jobs, preparing two meals/daily and running a business, so that we would have much extra and I would not accept child support for necessities/desires. I then met my second husband after a year of courting, he asked me to marry him and allow him to take care of me and my children. We married and even though I knew that I did not have to continue working, to maintain my lifestyle, I kept working and running my business. He begged me to at least let go of two jobs, telling me that I worked too much and I should hire a housekeeper because he was tired of watching me take care of everyone and not have adequate time for myself. He told me that I was the first woman that loved him for him. He passed away in 2012. He was a fabulous man, so classy, smart, strong, honest, loving, fun, etc. I should have cloned him lol. My good friend told me that I was in trouble if something were to happen to him, she was right…No one has compared to him since. It is not just about money either.
A close second, highly powerful, signal that a guy should make a move is a smile. A smile tells a wary man you like him and, more importantly, you aren't going to humiliate him by shutting him down if he risks approaching you. It's not that you need to go around smiling all the time, but when you make eye contact, flash him a smile too, and he should get the message. The message is nicely delivered with very little effort on your part—there doesn't even have to be a break in the friendly banter you were engaging in. Which brings me to our third signal.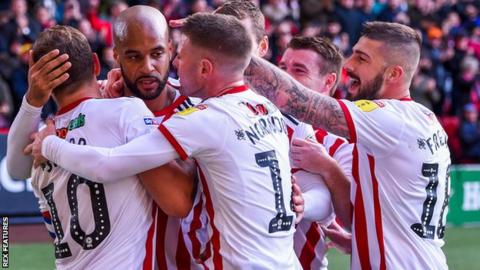 Important Note: While I do believe – and have seen proof – that the advice and programs I provide can help you improve your love life , please understand that not everyone will experience the exact same results. To get the best results, you must use the advice I give you. Every person is an individual and every situation is unique so no single piece of advice will work for everyone at every time. But I can tell you that if you read the advice and continually apply it in your life, your chances of success increase dramatically. And I'm here to help you every step of the way. Let's get started!
Here's one you might not have thought of: humming. At first you might feel a little weird, but the payoff will be worth it. "Humming causes your mouth to vibrate in a way that feels similar to sex toys," says Gardos. Plus, varying the pitch of your voice creates a range of sensations: Lower pitches create slower vibrations; higher pitches, faster ones.
 The Real Reasons Men Don't Text Back: The Ultimate "Do's and Don'ts" Guide To Texting  Exactly What To Do If He Hasn't Texted You In Two Days  Exactly How To Get Your Ex Back In 5 Steps Guaranteed  16 Giveaway Signs A Guy Likes You Through Texting  He Hasn't Texted Me in a Few Days? Why Do Guys Stop Texting? What To Do When A Guy Doesn't Text Back

#39. Be sexually pleasing – Sex can become pretty boring, especially if you always do the same things over and over…which is a HUGE problem, because intimacy is important in a long-term relationship. Ask him what his fantasies are, learn new tricks in bed, and ultimately surprise and encourage him there, so that he feels like you're someone who he could stay with and marry…because you don't disappoint him in the bedroom.
Desperation and insecurity,of any kind, will, naturally seeks control and validation. Desperate and insecure people attract desperate and insecure people who seek to control them in order to validate themselves. The reason a poor girl focuses on marrying a rich man, regardless of what he demands of her, is the same reason the girl who felt ugly in high school stays in an abusive relationship, is the same reason the girl who didn't get enough attention from her father sees her value in terms of being a sex object.
On the first meeting, tell him about yourself first. As Fanelli suggested, start by sharing the more basic things: your likes, dislikes, where you're from. The casual, "what year are you? What's your major?" lines always to the trick to get the ball rolling as well. Then let him do the same – the disclosure should always come from both sides! The more that you share, the closer he'll feel to you and the more he will be willing to share. As the relationship continues, give each other the more serious, big-picture things.
Women like to know that they can attract men and personally, I like dressing very classy and I do enjoy most the high end of life. I still think it is important for me to work part time despite having a man in my life who has lots of money. That is not what attracts me the most- it is more the caring, loving and affectionate side – of course the financial situation helps however I am fully aware of the dangers that money can bring.
I met a rich guy a week ago , he is really handsome and all. He started talking dirty with me on our chats and i played along. He then suggested that we meet in his office and have some fun , i told him that i really like him but i am not that kinda gal. He started telling me about how he has taste , class in women and has dated a lot of celebs and travelled the world. I felt so bad .He even said that difficult women turn him off . Now i am in a dilemma . I really like this guy but i dont want to compromise my values for that. What should i do ….
Sometimes, women think they need to hide their silly sides out of fear of looking goofy or unattractive. We think we have to be playing with our hair and thinking we are the hottest things in the world to get a man's attention. But this really couldn't be further from the truth. Men LOVE a woman who isn't afraid to be silly and goofy from time to time. It's surprisingly a major turn on! So go ahead and say those silly comments that pop up in your head or bust out that hilarious joke you heard at work earlier. I'm sure he will certainly appreciate your sense of humor and will be glad to have met a woman who is confident enough to show her silly side.
It turns out, research shows that, in reality, women are the ones who make the first move. . . but not the way you might think. According to research revealed in The Man's Guide to Women by Dr. John Gottman et al., "Whether or not men are interested in a woman is not strongly related to her objective attractiveness but instead to the nonverbal signals she sends out. In fact, when scoring women's nonverbal behaviors, researchers were able to predict a man's approach to her with 90 percent accuracy."
How To Make Someone Fall In Love With You Psychology