Hi,so I met this guy on line two months ago. We started chatting regularly and eventually he gave me his phone number. I didn't use it and instead gave him mine. It took him only couple of days to contact met. Since then we were texting each other pretty much non-stop all day. And most of the time it was him texting first. Eventually after three weeks we arrange a meeting in person. That was four weeks ago. During these four weeks he`d come to see me (he lives 30miles away) every night or every second night and we even spent our days off together. He was so into me and so opened about his feelings towards me. He always wanted to know how I feel about him and he tend to discuss the previous day via txts. He was the one who wanted to establish the relationship straight away (which I thought was a bit weird tbh) making sure that we are exclusive so I wouldn't date other guys. Then he wanted me to tell my friends about him. Well eventually I did as we seemed to get on better an better. I thought he was quite sensitive and insecure as he kept telling me how he feels and asking me how I see things. Reading between lines it was like he doubted that I could like him. I didn't get it. He was this typical good looking, cocky football player who spend a lot of time at the gym and posing in front of a mirror. Which I thought was hilarious and I kept laughing every time I saw him doing that. He kept talking about me meeting his children (he has 3) and his family. And also about our future. Quite frankly I thought it was all too quick but I never said a word. Then last weekend he came down to see me (even met two of my girlfriends) and we had a good time as always. He left on Sunday saying that he has a busy week ahead of him and if possible he`d come and see me in the middle of the week. I was completely fine with that. So as usual we spent all Monday texting each other although I though he was a bit distant in his text which I thought was due to his busy work load. On Tuesday he texted less saying he had no signal( which occasionally happened as he also works as gas engineer) and apologised saying he had a long bad day at work and not to ask. So I didn't ask and just said that its ok that I understand. Since then I`ve not heard from him. I texted him couple of times but no reply. Its been, ,only,, few days but its very unlike him not to text at all. So I am really confused as I don't know what`s happening.
Don't date outside of your own intellectual sphere ! (Every friend and family member will wonder why your playing with CHILDREN AT EVERY EVENT at the "kiddie table" w/ play dough if they are speaking quantum mechanics with the other adults at the "grown up table!"… Otherwise if your not able to at least inject any intillectual thoughts on a subject zip it because not only will his friends & their spouses who can keep up and know exactly when to speak & when to simply listen SEE RIGHT THROUGH YOU BUT HE WILL TOO! (God willing for him sooner than later!)
So there you have it, 5 secrets for texting a guy you like. And to serve you in your love life, if you want to go deeper in this, we have written a texting guide for you. It is a fantastic e-book and it's free! It's a gift from me to you, I've posted a link right here in the description. You can go and click that link. Get that free texting guide. It will really serve you in your love life.
Well there's this guy that I really like but he already has a girlfriend and I already told him I liked him and he said he didn't like me as a gf but he said that I was kind and all but. I still want to go out with him and all, is there anyway he still likes me or he probly might go out with me because I'm clueless and broken hearted that he said that I need help and tips/guides
How To Text A Guy You Like
I feel bad for u… I feel bad she was an alcoholic.. But don't give up there are a lot of girls out there that have motive they have good incentives.. I'm an average girl.. But everyone exept the person I'm with tell me I'm such a kind person I have customers come to me random to just thank me for helping them thanking me for being thoughtful thanking me for taking the time to just b understanding and kind.. Sometimes the good girls are disguised.. They work in retail.. Or ur local shops.. Take time to talk to one see i work in a pretty wealthy town.. I don't judge.. Lol in fact if I guy ever rolled up next to me in a nice car or a beater.. I'd be confused.. Especially if it's a nice car In fact I probably wouldn't even think that ur actually talking to me and keep going.. And then me being a careful loyal girl.. The first thing I always say to someone trying to talk to me I'm in a relationship.. I believe to hide nothing.. Always tell the truth.. And if u ain't got nothing nice to say don't say nothing at all..
According to Love Signals: A Practical Field Guide to the Body Language of Courtship, we naturally blink faster when we are emotionally excited. Bat those eyelashes to let him know you're interested without saying a word. People also, "lean toward whatever – or whomever – they find most important at the time," according to Love Signals. Use this trick and slightly lean towards him, whether it's in your chair in class, or while standing at the bar.
How Can I Make A Man Love Me
How? Social hierarchies are based on people's deep awareness of status cues, right? (Any half-awake homo sapienette in America can size up your clothes, hairdo, accent, etc., and in two seconds peg you correctly in the social pecking order.) The sexual Status Sphere works the same way. If you're positioned ever so "nice, sweet," and un-slutilicious, clasping (demure as a doily!) a plastic cup of Jack and Ginger in a specific environment at a specific time (i.e., your usual "weekend party"), the Bud boys will read your cues 100 percent correctly as the cute "frustrated" girl who's looking for, no, who deserves a nice guy, and they will take massive advantage of the situation.
Hi Eric.This guy started to text me and used to initiate the conversation every day. We used to have great conversation and we texted all the time. We used to call each other for hours while we were studying. He knows he makes me happy and he told me that I made him a better person. But recently, he told me that I am too good for him and I could find a better guy than him. He doesn't initiate conversation with me anymore and even started to ignore my messages. What should I do to make him feel confident? and reply me..? What should i do to save the relationship?
* Be a lower high maintenance woman. High maintenance women generally have a bad wrap. They take two hours to get ready, love to take pictures of themselves, aren't grateful and have never met a mirror they don't like. The flip side is that they generally look good. A rich man loves to have a beautiful woman on his arm. He feels proud to call her his girl as onlookers check them out.  The "level of maintenance" is highly subjective. If a beautiful woman can turn it down a notch based on his perception, she'll be much more attractive. Simple things like saying "thank you," leaving the house in comfortably simple clothes, and offering to pay once in a while go a long way.
I waited until I've read everyone's comments and points of view and I both agree and disagree with the two. On the one hand here's a woman whose fully equipped to take of herself. So why spoil and or give her the privileged life when she's only here for some seasons and a reason. I completely understand due to the fact I experienced it personally. I took care of two guys in my life who used me and left me broke, homeless, and with a background to boot. Then comes to find out they get married to someone who provides stability since I wouldn't. However, me being a woman myself, what woman don't dream of being a princess out of some fairytale except those women who've accumulated their own, and vice versa.
From now on, be on the lookout for opportune moments to touch him "accidentally." For example, don't ask him for his keys...glide your hand into his pocket and slowly take them out. Don't ask him to pass the salt...reach across him, letting your breasts rub against his arm. Don't walk past him in a crowded bar...press your rear into his gear. According to Tricia, 25, these sneak attacks work like a charm. "If I've been really touchy-feely with Rob, the next morning, he'll be really snuggly," she says. "It's like he wants to be closer to me."
Clinical psychologist Merry Lin writes in her book 'The Fully Lived Life', "Faking your way through life is believing that if you let people know the real you, they won't like you. The tapes that play in your head say that if people really knew what was going on inside you, they would lose respect for you. While you play those roles, juggling those masks you have to wear and hiding your pain … the pressure increases to keep pretending you have it all together."
of course there are problems I encounter in my life but I never thought of it as a problem. being a nice person sometimes get u in trouble such as men easily fell in love with me or they thought I like them but that's not it. I'm just nice to everyone. EVERYONE. regardless they are rude or somewhat cold towards me. it's the way u live ur life u know. in fact, I don't have one guy friend because they will start being awkward or shy around me after a few minutes talking to me. I hate that. how can I be friend with a guy or communicate with them normally if all they think about is they want to be more than friend with me? GOD, THIS IS HARD! I'm not even graduate yet I always get these kind of treatment. how am I suppose to work with men when I enter real life? I mean the work field. this is what concerns me the most as I had encounter with many man that gave their numbers, expecting me to call or message them because I'm not a woman who easily gave their number to a guy they barely know. maybe I'm too friendly but believe me, I have tried to keep it low when I communicate with men but still they easily like me on the spot. u think I like that? absolutely not! I want men to act normal towards me. not suddenly give me special treatment or being shy and smiling sheepishly everytime they talk to me. God, all I ask for is normal treatment.
I have a question. It's similar but with a few different factors. I've been dating this guy for 7 months now, and we're currently in a long distance relationship. We were dating and in the same place for 2 months, and now we've been long distance for almost 6 months. I've seen him once in this long distance time, and I'll be seeing him again in two weeks. He's from South Africa, but he currently works at a school in the Middle East, where I was working. A lot of my friends stayed there too, so I know many of his friends and coworkers. We really fell in love and he suggested we stay together and do the long distance thing. And he's paying for me to come to his brothers wedding in two weeks in South Africa. He's been planning for our future for next year, where we're looking for schools to work at in a different country. When we're together, everything's great, and he's kind and sensitive and attentive. But when we're apart, I sometimes feel like he forgets about me. When we part initially, he's very attentive with messages and texts and skypes and letters. He'll say things like "you are my everything" and "I miss you" And will want to know when we're skyping next. But after a while, especially with this longer separation (4 months), he just got really busy, and then I felt left behind. At least a text or two in the day but nothing major, no more fluffy stuff really– that only very occasionally. He likes me to send him sexts and pics and will ask for them, but sometimes he doesn't even reply to those! We've had a few arguments about it because I don't understand why he can't find the time to send little messages anymore or even respond to the messages I send. He seems to be fine with this kind of a relationship, but since we never see each other, I want to talk more, but it makes me seem needy and makes him pull away if I bring it up. What do I do wrong? Why did he get all distant? is he trying to imply that he's over it and doesn't want me to come on this trip? But he sends me emails about jobs for next year, but he forgets to text "I love you." I don't understand! And how do I then adjust my texting style?
Pinning down this date is a huge accomplishment. I have plenty of attractive friends who have bonded with a cute guy at a party and then never seen him again. Mutual sexual attraction is not enough; emotional compatibility is also critical. As I gulp down my drink that I will act like I'm going to pay for at the end of the date by "reaching for my wallet," I pray that he realized my latest comment was sarcastic, that I didn't sound like a complete idiot when he brought up politics, and that I'm exuding the confidence of Beyoncé. Also, that noise was just the sound of my chair moving against the ground, not a fart! Ugh, dates are hard. So hard that I don't know if either of us will want to do this with each other again. Which brings me to:
Getting that special someone's attention can be difficult. You want to show him that you're everything he's ever wanted, but how? Actresses from romantic comedies have been doing it for ages, but translating that into the real world isn't quite the same. There are some important things to remember when you're looking to get a guy to fall in love with you. If you follow the right steps, you're bound to succeed.

Having a boyfriend or loving husband is a wonderful part of life – but so is being single and dating! Learn to enjoy your single life; it has benefits that marriage doesn't. Being in a committed relationship is wonderful, and sometimes it's even more wonderful to dream about it than actually work at it 🙂 So, let your dreams of finding a good boyfriend sweep you away. But always use your brains when you're actually "interviewing" men for the role.
The explanations of male thinking is also not "boys will be boys" trash that insists sexist and misogynistic behaviors are simply "biological" for men & have to be tolerated by women. Instead of making excuses, the author manages to be honest & fair in describing common male mindsets & how & why certain negative attitudes/behaviors are triggered (much as stereotypical female negative behaviors can be triggered by crappy moves on a guys' part). Since a relationship is a dynamic, it's only fair to adjust what you can control - yourself. So you learn very subtle methods to hone your social & dating skill to basically COMMUNICATE in a way that men in general will grasp correctly.
Before you hit send on your phone it's important that you read the text message you've typed up. Check it for clarity, spelling and tone. Read it at least five times; you'd be surprised how easy it is to overlook the simplest mistakes. Besides, if you send him a powerful message that then has to be followed up with a spelling correction or explanation, the original message you've sent is going to lose it's bite. So don't sell yourself short, read your messages before sending.
15. Go with the flow. The real key to making it as a couple, says Warren, is that both people are willing to compromise. If one or both partners must always have their way and are threatened by even small changes, trouble will soon be brewing. For example, if he suddenly has to work late on a night you were hoping to cook him dinner, be understanding of his need to be flexible and have him come over for coffee instead of the main course. Of course, he should be really sorry for the change in plans and should want to make it up to you.
Men are in a "double-bind" when it comes to expressing emotions. Although men may not always know what they're feeling, there's one thing they're sure about: They're convinced they're in a major double bind. Society encourages men to express their feelings, but when they do, their partners are often petrified, if not horrified. Women, they may believe, want their partners to show their feelings, but only certain feelings, and only in doses they can handle. In fact, results from numerous research studies—as well as clinical experience—tells us that men may be right to be wary of women who implore them to show their true feelings. Men who deviate from the traditional masculine norm by being emotionally expressive and talking about their fears are often judged as being poorly adjusted.
To all those rich men out there… Just so you know… The next time u go to your local grocery store, cvs, bank any of those there are girls like me who would love a simple hello and thank you.. . I live pay check to pay check.. No successful relationships and two beautiful little boys. Im ambitious I wish I can go to school everyday.. But my children need me I'm with someone but it seems it may not last.. He doesn't work near as much as I do although he does help me with my kids… He acts like he is rich tho.. Constantly messing with my image.. Telling me I'm not skinny enough.. I work 40+ hrs sometimes and take care of all household work while he pretty much sleeps all day. He always tells me I'm a mess up.. Any way.. That's was more of a rant.. I hear stories of women who treat men who try to do everything for them all the time of the women being horrid and horrible.. My main goal in life is to become a pediatric rn, I want to work with children or the mentally ill.. I want to help people.. I would love to be able to walk out of my house knowing the guy in with can handle the house hold.. Cook mabye clean even.. Idc about money… I don't care about how much u have I care about love.. All that is just extra.. I mean don't get me wrong not having to worry about not having money at all it must feel great.. I'm the type that would still worry tho.. I would still want to go to work.. Or go to school get degrees for what I love to do.. Join an organization I would feel free knowing that if I wanted to volunteer I would be able to and I wouldn't have to worry about not getting my pay check cut and having no money… I look at these women who seem to not have a clue as to how lucky they are to have someone by they're side ready to help u.. I can't ask for help from my partner he can't help me.. He is tired of "helping" with my kids.. All I have is one day…. So the next time u see someone working at ur local stores send a good vibe for me… Do a good deed.. Never judge a book by the cover!
The best way to keep a conversation going and get to know someone better is by asking questions. Start off with the basic questions: what kind of music are you into? What's your favorite movie? As the convo continues, try diving into some more personal questions: what's the most embarrassing moment in your life? How long was your last relationship? Why did it end? Keep the questions rolling!
If there's ever a way of knowing how to make a man fall in love with you and be a flirty tease at the same time, this is it. Men can't resist a lingering woman's touch. The next time you're with him, be it clasping palms, hugging each other goodbye, or just crossing the street, let your touch linger softly for a moment longer than necessary. Your touch would be incredibly exciting for the man you like, and you'll spark a romantic chemistry in no time. [Read: How to flirt with a guy]
* When am I going to lose it all? Rich men pay attention to fortunes lost all the time. An example is Eike Batista who is estimated to have lost $33 billion dollars in 16 months as his conglomerate, OGX Petroleo & Gas Participacoes SA lost 90% of its value. Batista is still worth $200 million dollars, but still, that is a frightening fall. Given the paranoia of losing it all, rich men are very methodical in their money management ways. They will allocate at least 20% of their net worth to risk free investments so that if things go to hell, they'll still live a comfortable life. Rich men realize their wealth is an important reason why they have more selection.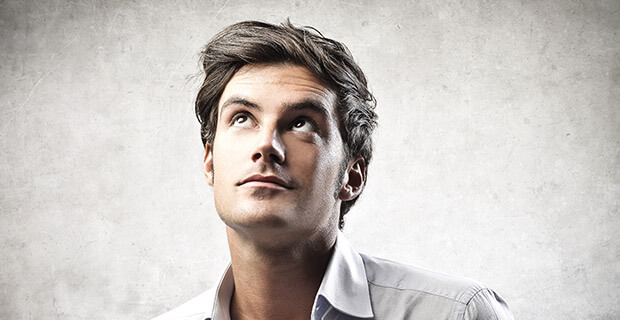 Perhaps these "practical" dating strategies feel like extra help to some of us. We don't want to acknowledge that we need outside assistance to meet someone. I'm not sure what to think of practical methods. It could be really helpful, but I can't seem to shake that "extra math help" feeling. Besides, if my dating skills are like my math skills, no amount of extra help could get me afloat.
How To Get A Virgo Guy To Like You
It's been seen that romantic eye contact can actually make two people fall in love with each other in no time. The next time you're having a conversation with him, stare deeply into his eyes as he talks to you. You can smile or flirt, but every time your eyes meet, let the eye contact linger even if both of you aren't exchanging words. It makes the guy feel warm and fuzzy, and would definitely stir his heart.
Get A Guy To Chase You
Good news is, this bit is the easiest by far – just combine the three points above. Be out and about. See a guy. Assess him. Listen to him. Analyse him. Look at him. Let him look at you. Read his expression. At this point, you should be fluent in "smizing" and be able to gather whether he thinks you're hot stuff or not. What happens next is really up to you, but the most important thing is either to be confident enough to go over and say hi, or to make it incredibly obvious with your body language that you would like him to come to you. Weirdly, and against expectation, often the former is the less embarrassing, because the latter can lead to some disastrously cringe head-beckoning gestures.
Then there's my sister, who claims she's there to help me meet girls. She recently asked me to meet her friend, but I wasn't interested upon meeting that friend. Just a week later, my sister had me meet her at a bar because she had a friend I just "had to meet." My sister grabbed me by the arm and led me through the crowd, yelling cliché "guys love this" phrases like:
Hi Eric, a guy from work and I have been talking about dating and getting to know each other more for about 7 mos. We didn't have an actual date until 6 mos after we've been talking about dating. We've shared alot of intimacy. He even asked how committed I wanted to be. I told him I'd like to have a growing, flourishing relationship with him. He said he's looking for something very long term if things all work out. A couple weeks ago I got too anxious, excited and emotional and sent him a string of texts asking what's going on and how do I know if you don't tell me. He didn't reply to any of them. Earlier in the relationship he said communication is one of 3 important things in a relationship. I asked him if we could work this out and I got no reply. I'm lost and don't know what to do or say to him. Please help! Thank you!
According to financial samurai's "semi-sliding" scale, I guess I fall into the category of a "rich man" (offhand and on average $730k/yr income depending plus my business equity worth and investments) and I DEFINITELY see that women who would normally be out of my reach are more interested in striking up a conversation. I don't think it buys you an automatic "in" with those kind of women but it certainly helps.
Guys are looking for someone who will be loving and nurturing, and the best way to show him your mothering instincts is to express how much you care for others. Women who own a furry friend are seen as more suitable partners for long-term relationships because if you can take on the responsibility of owning a pet, you can pretty much take on anything!
Make Him Fall In Love With Me
Don't believe me? In a famous University of Chicago study, researchers showed two sets of pictures of a woman's face to a group of men. The photographs were identical, except for one thing: The pupils in one were doctored to make them look larger. When shown the doctored photograph, men judged the same woman twice as attractive. (There were similar results when sets of photos of a man's face was shown to women.)
What To Text Someone You Like
I like that this post gets it out of the way. Love and all that other stuff is good and all that for DATING, but for marriage? Money now enters the picture when it didn't matter so much before. Especially if the woman wants kids. I think a lot of you guys are completely forgetting that fact. Only women can have kids, so if a woman wants to be rich (or at least have enough money to never worry about money again) and have kids (and actually be there for them), what is she meant to do?
To marry a rich man is one thing! But to keep it going is another story! Yes he can afford what ever you like in life, but does he feel he is appreciated! There is a big difference between give and take! Can you cook a nice meal so he can be appreciated! although you don't have to! Are you a person that can calm him down if he had a terrible day! Are you prepared to give him his own space! So having a rich man is one thing, but to keep it going is another! Nice things in life is fantastic, but is it appreciated by the good heart that is giving it?
Anyways, good advice for single women. I think there comes a point in most of our lives where a successful man becomes more attractive to us than a pretty man. Maybe this happens at about 25. I'm attending the wedding this weekend of a friend who is marrying a very successful guy and he is totally smitten by her – she is gorgeous, a fantastic surfer (better than him), a great cook and has a good legal career of her own.
Thanks for this insightful post... Yup, sure feels like a double or even triple bind. I'm supposed to be emotionally available, but also strong and brave and self reliant and have all the answers and be able to deal with everything fearlessly...and heaven help me if I express doubt, fear, anxiety, shame, what if I say "I feel from being orphaned in childhood I am unlovable and unloved.." Wow..that will get you stared at as a basket case, a damaged person...
I think this is an ok article, but fails to answer the most important part! And that is, of you ARE in an established committed love relationship, and HE initiated 15 texts a day, and multiple e-mails a day, and multiple phone calls a day, and THEN gets "too busy" to even connect at all, THAT'S what seems to make even the strongest most independent women "needy"…
This works especially well when you're feeling a bit like nobody will want to go out with you ever. Get on the train and look every single man in the eye. Let them adapt from looking at you like you're a body, and watch the transition when they realise you're a woman, a person. You'll see them warm to you in all sorts of different ways. Some men might smile back in a fatherly way, while some might send a cheeky wink your way. Some might look touched, or vulnerable. And a few will look at you with genuine attraction and intrigue. So, what does this do? It makes you feel interesting and attractive and undaunted by new interactions. It makes you feel fearless. And it's a useful way of learning how to read expressions and see if someone fancies you or not. Stick with it, you're well on your way to mastering how to get a boyfriend!
Surely, it's okay no be insecure and feel the need to have a good reputation. Valentine was able to successfully pull off a good development for Nora. This is nothing but a cliche story, if you ask me. Nora is in desperate need to get everything she wants. She finds her self in so many 'swaps' because of trying to achieve her a goal which is to get as close as possible to Adam.
Ways To Make Him Love You
Anyways, good advice for single women. I think there comes a point in most of our lives where a successful man becomes more attractive to us than a pretty man. Maybe this happens at about 25. I'm attending the wedding this weekend of a friend who is marrying a very successful guy and he is totally smitten by her – she is gorgeous, a fantastic surfer (better than him), a great cook and has a good legal career of her own.
2. Be a hot mama, not a prospective mama. "Men have a radar for detecting women who are baby hungry," warns Christie Kelleher, director of the New York office of Kelleher & Associates, an upscale matchmaking service for successful professionals. Kelleher, whose service has brought together about 6,000 marriages in 19 years, adds, "He's thinking, 'Whoa—I don't even know your middle name, and I already know the colors you want to paint your kid's nursery.'" Your best bet: no baby talk!
Treat him with respect. This is the most important thing of all. Men hate being around someone who emasculates them, and a good man won't take long to leave such a person. Don't be afraid to help your man feel good about himself. A little known secret is that men are just as insecure as women. If he's with his friends or family be open to opportunities to let your man look like "the man". It will win his love and respect.
I have just seen this post. Well, I am currently dating a rich man for about a year and half now. The point is I was never looking for him, we have just met in the most strange way ever… However, I want to warn you. Dating a rich guy is very stressful. He is up all the time, his phone is always ringing, the skype is all the time on, the plain is always waiting for him and you sometimes just want everything to stop and to have him for yourself. I sometimes just want he is normal guy I can have normal life with. Anyway, yes, he always has his baggage packed and he is always ready to go. We are all the time breaking up and making-up. He proposed me 6 months ago but I am still not ready for it. I am thinking what is my life going to be like? Do I want to be just a rich man's wife. The fact is I am 12 years younger, I am also very successful in what I am doing and I don't want to give up of it. Believe me, it is really hard to date a rich man. Yes, you go to the best places, get expensive gifts and ecct. But, what is most precious to the rich men? The time? They can't give you the time you as a woman deserve because they are constantly working, traveling and talking on the phone… I have the most beautiful, handsome and interesting guy but I stuggle dealing the lack of his time everyday.
Very fun read that captures the essence of teen angst; a quick moving, fun-filled novel. The plot is tangled, much like a teen's life, and the main character's voice is so true and real she had me intrigued early. Valentine captures the pull that so many teens feel between being themselves and wishing they were someone else, mixed with what their parents want, and how peers perceive them, or at least how they think their peers perceive them. Every aspect of this book is vivid and believable; the language is playful and the dialogue is dead on, even the teen's internal dialogue that made me laugh out loud. Great, light-hearted read that will make you smile. Highly recommend it!
How Get A Guy To Like You
There's a difference between a random occurrence and a habit. If he misses a message or forgets to text back one time, it's no big deal, but if he's constantly leaving you waiting on a reply for days at a time, it's pretty damn clear he's not interested. He's not answering (or at least not answering quickly enough) because you're not on his mind. He texts you when it's convenient for him, which is most likely when he's horny or bored.
Hi Eric! I'm a 19 year old female dating a guy age 30. I'm confused with his texting habits and the times we are seing each other. I'm so confused because I know he likes me but when it comes to seeing each other it almost never happens even though we text a lot and we've been having sex much too but lately he says he's too busy to come see me and I know that I'm so busy too I can't drop everything off my hand and anyways I told him we need to see each other more often and he indeed promised me that he will be better on that. But the thing is he has promised me a billion times since like 2 years! We have been on and off since then and we do have sexy conversations, I send him a lot of sexy pics and he sends me back, and then few days ago we both watched a kinky movie and I asked him if he have had kinky fabtasies about me and he ignored replying me. Anyways this is NOT the first time he ignores me the weird thing is that he comes on and off all the time I don't know why. I know he came out of a relationship like 3 months ago and I've been completely fine with his gf before I think he might be seeing her again but I am still ok with it. You see this is complicated can you try to answer me in the best way you can? Thanks!
Amy North, BA, BSc, is a woman's best friend. If you're searching for the man of your dreams, or you want make your boyfriend stay devoted to you, then Amy North is your gal! Amy's incredibly popular YouTube channel, which boasts over 340,000 subscribers and 20+ million views, helps women learn how to get what they want out of their relationships. Her best-selling program, The Devotion System, reveals a number of psychological 'hot buttons' that make any man 'tick', and teaches readers how to use simple techniques and phrases to make any man love you.
For 2018, he's most interested in arbitraging the lower property valuations and higher net rental yields in the heartland of America through RealtyShares, one of the largest real estate crowdfunding platforms based in SF. He sold his SF rental home for 30X annual gross rent in 2017 and reinvested $550,000 of the proceeds in real estate crowdfunding for potentially higher returns.
* Be where rich men are. We tend to end up with people who roam our environment. Pilots date stewardesses, cooks date waitresses, bartenders date everything that moves, doctors date nurses, and Facebook employees date Twitter nerds. The majority of men over 30 who work in banking, management consulting, high tech, big law, and venture capital are on the path to top tier wealth if they keep on saving and working for just one more decade. Attend charity events, volunteer programs, or opening night galas. Rich men love to network while supporting a cause. Lay on a beach at a five-star Hawaiian resort. All Hawaiian beaches are public. Take up traditionally expensive sports like golf and less so tennis which have private clubs. Go to alumni mixers with a friend who went to a prestigious university. There are at least 700,000 men in America (out of 1.4 million $380,000+ tax returns) out there after all.
Get A Guy To Like You
Hi. I have been in a relationship with my boyfriend for the last 2.5 year. We are in a long distance relationship for 10 months now. From the very beginning we fought over the smallest matters. Earlier,we used to discuss and work things out then fight again but for the last six or seven months,he puts no effort in this relationship. His feelings for me are fading away. The biggest disadvantage is that he is living there with five of his childhood friends so even when we break up,he doesn't turn to me and spends his time with them. I always make the first move. Until now,we have broken up several times and got back. He doesn't express him love for me,also doesn't call me from his own. When I text him,he replies very late. Recently,he let his parents know about our relationship. But during our last fight,he told me he doesn't want to marry me. Our break ups happen because he gives me very less time during the day and at night when he calls,he tells me he is sleepy. When I complain that he never gives me time,he gets angry about the fact that he is sleepy but I am not letting him sleep. Please help me out. Thanks.
4. Nix the ex talk. On the first few dates, Brooks advises her clients to excise the desire to tell the new man all about the previous boyfriend. If your ex was fabulous, your date will feel he can't measure up. But if you bash your ex too much, your date could think, Whoops—she might be talking about me that way in a few months! Similarly, you should be wary of a man who can't stop talking about his former paramour. If he's still hung up on her, his heart has no room for you.
"This area is one of the most underrated erogenous zones. "The knees are full of nerve endings; that's why people are often ticklish there," says St. Claire. The backs of the knees are especially sensitive, since the nerves are close to the surface, she adds. For maximum sensual impact, swivel your tongue along the crease and then blow on the area. This puff of air will cause the moisture to evaporate, producing a thrilling hot-then-cold sensation. Plus, he'll be able to actually feel you breathing, which will tune his body in to yours and give your intimacy a surcharge.