Hi Eric, I'm stuck and not sure if you can help but I thought I'd give it a shot. So me and my ex(it's complicated) met at a party in May. I was 22 and he was 19. What I thought was a one night stand turned out to be a relationship. He said he's faithful and doesn't do one night stands and wanted to get to know me (he was drunk when he said this). Anyways after a month of friends with benefits and me slightly pressuring him on making me out, we started dating. Although the relationship still seemed like friends with benefits just with the added title. We would mostly hangout at my apartment, have sex, and then he would leave, everytime! I confronted him about this and he's said it was because of his parents, even though he was an adult he had a curfew, even though it was usually around 2am when he would leave. Things were good though he made me feel good about myself, would always make me laugh, even bought me flowers after a small fight we had. Then it started going downhill when August came around. He goes to school in another state and we both knew that soon we wouldn't be able to spend time like this anymore. He started hanging out with his friends more and bailing on plans with me. Along with that other things about his personality started to bother me so a week before I confronted him on how our relationship was not working out and how I wasn't happy anymore I felt like he didn't care about me like he used to. This talk was so heartbreaking, he started crying which made me start crying and we came to the decision to break up but still talk to each other to see if the long distance thing could work. He didn't want the clean break because he said he loved me but hated how I always got mad at little things. So we left it at that. Since then we barely talked up until this week when he came home for thanksgiving break. Upon his arrival all I got was a snapchat saying he was back in town. I asked where he was and he replied saying he was at his friends. That night I awkwardly saw him for 2 seconds and left to go downtown to the bars with my friends. He said his phone was dead so when I get back I should text his friend. So I did when I got back and him and his friends were all still hanging out. I stayed up waiting for him to come over but he never showed. He texted me at 4 am saying he found a charger, and I replied by asking if he was coming over. He didn't reply for 2 days. So I got depressed and decided I would not text him back. (I know this is my flaw, I'm a spiteful person) So after the 2 days he sent a text asking "What are you doing late tonight?" I thought it was a booty call and didn't feel like responding anyways. The next night he asked if I wanted to come to a party, then what I was doing, and then attempted to call me but I ignored it. Today I texted him and asked when he was planning on leaving and his reply was that he already left. And this conversation lead to all the issues we had in our relationship. He doesn't make me feel appreciated and/or loved because he doesn't show that he cares. His words>"nothing is good enough for you, you hold ridiculous standards, and you get mad for the smallest reasons". In my heart I know I should end it because we're obviously not good for each other but at the same time I'm pretty sure I love him and think maybe he'll mature when he's older. Since he's still 19 and I'm now 23. I do care about him a lot and he says the same for me. Do you think we could learn to accept each others flaws/ mistakes or should we just completely end things?
It is not so much that the procurement of a wealthy partner is a problem as such I have found. The problem as an educated, above average, fit, woman of means myself is that when once I was able to procure a partner with means he proved to be unworthy and incompatible in other ways. By that I mean he struggled badly with the demons of alcoholism which was just terribly heartbreaking for me as a potential spouse. Moreover, as his fiancée, due to his sheer addiction (some would coin this textbook late stage alcoholism due to denial) it became an absolute deal breaker.
It's never a good idea to get involved with a man who is involved with another woman, especially when it's your friend. You risk ruining your friendship as well as coming across as jealous, angry, manipulative, and a lot of other negative and unattractive qualities. There are lots of great men out there. There's no need to fight with your best friend for one.
He and I dated for 9 years. I never thought he would ever ask me to marry him. He kept telling me he wanted to "keep his options open" many would have left him. But I saw his abilities and admired him for them. He was never rich, however was a good steward of the money he had. We did finally marry. but dove straight into financial ruin as he tried to pursue his own business.
So there you have it, 5 secrets for texting a guy you like. And to serve you in your love life, if you want to go deeper in this, we have written a texting guide for you. It is a fantastic e-book and it's free! It's a gift from me to you, I've posted a link right here in the description. You can go and click that link. Get that free texting guide. It will really serve you in your love life.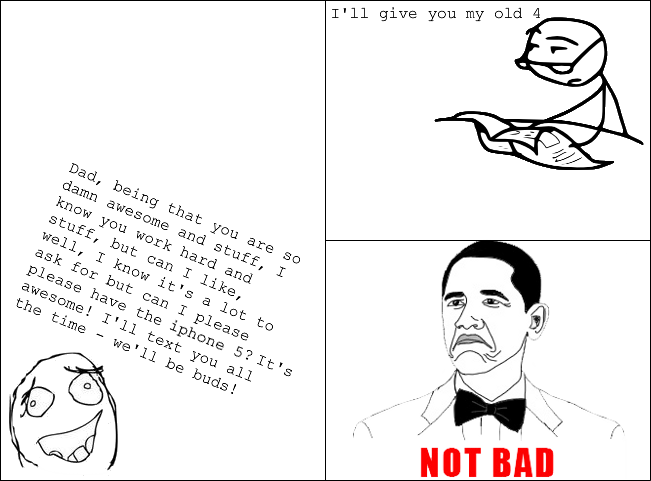 Anyways, good advice for single women. I think there comes a point in most of our lives where a successful man becomes more attractive to us than a pretty man. Maybe this happens at about 25. I'm attending the wedding this weekend of a friend who is marrying a very successful guy and he is totally smitten by her – she is gorgeous, a fantastic surfer (better than him), a great cook and has a good legal career of her own.
This guy does the same thng. In the beginning he would txt but now very rarely. I usually would send tons of txts. One day i sent a sexy pic and he responded "i like that" and that was all. Well yesterday no txts. But at 9pm he txt and ask if i was mad at him. I said no ofcourse not. He told me to txt him at 9am this morning. I did but no response. Havnt txt him back yet. I think some guys do just want u to chase them to see how good they have u wrapped around their finger. But i learn fast. He is probably getting worried now bcuz two days in a row i held my ground. When he txt later i wont respond. He just pkaying games. Men do that. But he gonna be chasing me bcuz im going to give him the cold shoulder even tho i miss him terribly. If a guy really likes u and he see u are changing he will get scared and fix his attitude
What Men Want
I have just seen this post. Well, I am currently dating a rich man for about a year and half now. The point is I was never looking for him, we have just met in the most strange way ever… However, I want to warn you. Dating a rich guy is very stressful. He is up all the time, his phone is always ringing, the skype is all the time on, the plain is always waiting for him and you sometimes just want everything to stop and to have him for yourself. I sometimes just want he is normal guy I can have normal life with. Anyway, yes, he always has his baggage packed and he is always ready to go. We are all the time breaking up and making-up. He proposed me 6 months ago but I am still not ready for it. I am thinking what is my life going to be like? Do I want to be just a rich man's wife. The fact is I am 12 years younger, I am also very successful in what I am doing and I don't want to give up of it. Believe me, it is really hard to date a rich man. Yes, you go to the best places, get expensive gifts and ecct. But, what is most precious to the rich men? The time? They can't give you the time you as a woman deserve because they are constantly working, traveling and talking on the phone… I have the most beautiful, handsome and interesting guy but I stuggle dealing the lack of his time everyday.
It's a complicated world. Wealth is great, but dignity perseverance and hardwork is more satisfying than searching for a rich man. I've dated 3 billionaires according to my countries standard… I felt like a furniture most of the time..when around them. Il rather marry a working class average man now, and get all the love and attention when I get back home to him. Then work together on him becoming a billionaire.
This one should be a no-brainer but for some reason it often gets ignored. "Playing hard to get, teasing someone, acting fragile are all ways you can try and 'trick' someone into a kind of love," says Spurr. "But the fact is that if you want someone to care about you deeply, friendship is the key. When they're with you, they need to feel safe – game playing might help hook a someone in the first place, but it gets extremely tiring." Being supportive, listening to them, making them laugh, helping them feel good about themselves and life in general – these are the things that make someone really value you.
my crush and I got to school together and we've dated off and on for the last 2 years and I dot know how he feels , like we'll hold hands but he always gives mixed signals , he knows how I feel but he also has multiple other people chasing him (more than half of them my backstabbing friends) and I don't want to betray my friends but they knew how I felt as well , I just don't know what to do
From now on, be on the lookout for opportune moments to touch him "accidentally." For example, don't ask him for his keys...glide your hand into his pocket and slowly take them out. Don't ask him to pass the salt...reach across him, letting your breasts rub against his arm. Don't walk past him in a crowded bar...press your rear into his gear. According to Tricia, 25, these sneak attacks work like a charm. "If I've been really touchy-feely with Rob, the next morning, he'll be really snuggly," she says. "It's like he wants to be closer to me."
Some of you are sounding like a bunch of gold digging bitches, if I was a rich man I would run for the hills. All I have to say is just be honest about your intention, you never know he might agree to an allowance to keep you around IF HE/SHE with the resources choose. Remember they will have the upper hand. BULLSHIT WALKS and MONEY TALKS, so if you ain't got your own and you get used, just remember its not nice to use people, and the tables can turn they can use you too. How about findinging someone you respect and if they happen to be rich great. Money is only good for material things that you will have nice things, but you don't have to have a nice man, he could be a major asshole because he didn't get rich being a choir boy even though he might choose to be good to you. MONEY is not everything its a lot it don't cover. Date RICH men at your own risk, women are throwing sex at them, so deal with that too, I just hopes he respects you and is faithful in this world of AIDS and Herpes. How about getting your SHIT, nothing is sexier than a woman who has her own and holds her own. NEVER play hard to get like you don't want him, he will see through it. Be your natural self RICH men didn't get rich being stupid they KNOW A PHONY just like you do a mile away. Good lucK but don't count on it.
You just haven't met the right person yet! When you meet someone who makes you light up, you'll know. Until then, there's no point in stressing out. You might be a little shy around strangers, but it's worth making an effort to meet new people (and get to know the people you already know a little bit better). Don't worry if it takes a little time. The best things in life are worth waiting for!
If you've been looking for dating tips that really work, then trust me to help you get the love life you deserve. Matthew is one of the world's most acclaimed relationship coaches and a New York Times best selling author. He was on the NBC show 'Ready For Love' and has helped millions of women across the world find what their heart has truly desired. Join Matthew and over 85 million women just like you to get the best dating tips online.
"It's absolutely true, but it's not without conditions," says Jeffrey Bernstein, PhD, author of Why Can't You Read My Mind? "You have to make a strategic effort to trigger that craving in him once you're in a relationship because the spark in your bond won't last if you neglect it." For that reason, Cosmo has discovered the seven key make-him-ache-for-you strategies that specifically jump-start your guy's desire. Be warned: Once you use them, he'll be sticking to you like white on rice.
How To Make Your Man Love You More
I think we've all been in this situation one time or another: you're staring at your phone, wondering what you're going to text that special guy you like. You don't want to seem like a nag, but you always don't want to be boring or desperate. So what's a girl to do? Check out these 15 easy ways to text the guy you like- all full proof ways that will leave you cool, calm, and comfortable.
Author Bio: Sam started Financial Samurai in 2009 to help people achieve financial freedom sooner, rather than later. He spent 13 years working in investment banking, earned his MBA from UC Berkeley, and retired at age 34 in San Francisco. Everything Sam writes is based on first-hand experience because money is too important to be left up to pontification.
Maintain a balance. In the beginning of a relationship, it is important to spend lots of time together. During this time, you are just getting to know each other and spending time together should be fun. Don't fight this urge to spend lots of time with him when you are just starting out, but know when to pull it back. The "scarcity principle" suggests that people are more likely to want and value something that's a bit hard to get.[10] This doesn't mean you have to play mind games with your guy, but make sure that you're not available at the drop of a hat every time he calls. Maintain a good balance between spending time with him and spending time on your own.
I have read many of the comments here. I am a psychology major, who dares to dream. I went through a divorce that ended due to my ex husband cheating multiple times. I have helped many throughout my healing process when it comes to relationship advise. Money is material. It can be replaced. But your soul mate, the one you are destined to be with is irreplaceable. Your soul mate is your best friend, the one who listens to you, cares for you when you well and sick, the one you can laugh with, create memories, the one who will hold you, take time out of their day to cherish you, adore you, love you for you, not your title, or how much you make, the one who completes you mentally, physically, and spiritually. I am a single woman that knows what I want, and will not settle for anything less. I have been through many challenges in life, but through my challenges, have discovered who I am, how I can help others, and grow. I was married for eight long years, as I settled for what I thought I deserved and stayed in an unhealthy relationship. Since 2010 (the year I left that behind), I was able to complete a degree in psychology with a very high GPA, have a current 4.0, in the honors society, and have received over thirty thousand dollars. I am currently pursuing a degree in nursing. Even through I am in some school debt, I have allowed nothing to stand in my way of success. FEAR is a huge factor, even in relationships. I dare to dream, so I challenge each of you to find who you are before you find your mate, know what you want, and never settle for less. Remember life can be fun, full of endless memories, challenges come with it as well, and who you have standing next to you will help you discover your dreams and challenges and help you accomplish them if you have your soul mate. Money will come with time, it can be replaced, but again your soul mate cannot. Your soul mate needs to complete you! Money itself cannot complete you! (Just some food for thought)
* Be your own person. Thoroughly pursue your dreams and do not give up until you get there. It's important not to compromise your standards for a rich man. If you've always wanted to make it on Broadway, don't you dare leave New York City to be closer to a man who lives in Chicago. If your dream job demands that you travel for three months a year, go for it and don't look back. The more you focus on what you want, the more the rich man will want you. He has the financial resources to move, travel, or buy a piede de terre where you live if he wants to be with you so don't worry about not pursuing your goals.
Now this man, he will get unreal pressure to, quite simply, "Unload the idiot w/lipstick". Sorry but that's you! So remember to date those that your physically attracted to, have your own money, always look amazing and don't date a rocket scientist if you didn't pass one math class in High School! Date those who challenge you not totally stump you!
12. Look beyond his good looks. Don't be dazzled by a handsome face and buff bod. Is this guy worthy of winning your heart? "How good is he at relationships? How does he treat his mother? How does he get along with siblings, cousins and friends?" asks Brooks. If the answer to those questions is not too well, take heed. Once he is confident of your affections, he might revert to type and treat you like everyone else he "cares" about.
I see a partnership as 2 people making a go of some common goal. My father used the utensil analogy of couples who are a fork and knife, versus couples who are a pair of chopsticks. The differing expectations for yourself and for your SO means you need a fork/knife relationship. The job gets done, and each person has their role which is fixed by gender norms, or however you two decide.
How You Get A Guy To Like You
@Financial Samurai-I think pets are a great alternative to companionship for me. I've had terrible luck with girls and prefer quiet. And my choice of pets are great as they are lower maintenance-scorpions really don't require that much attention to keep alive and can be relatively quiet as pets. I do agree with you though, pets can be a pain to have to keep clean. But pets are a lot nicer than the alternatives even if it means that I have to clean up more after them.

It sounds like he's definitely interested! When he sends just an emoji, it might mean he's just not sure what to say—and he might be nervous, too. You can respond with something like, "I know, I'm soo funny (hairflip emoji)," or, "I'm waiting for you to say something to make me laugh that hard..." Keep your tone light and playful and wait for him to make the next move.
Bitter, much? If you were so great, you would have no problem meeting and keeping a great girl. The one you mentioned was not, but that doesn't mean all women are like that, and it's extremely ignorant and childish to say so. My ex bought me a brand new mkz for my birthday in our 6 year together… Then lost absolutely everything. I stayed as I loved him deeply, and got a job, then 2 jobs. He wasn't rich when I first met him, either.
1. Be realistic. "If you look like Roseanne, don't fixate on finding a Tom Cruise look-alike," says Brooks. "I also tell women who seem to be on a money hunt—that is, looking exclusively for men with big bucks—they'll have to change their attitude if their goal is a long-term relationship. Men can sense right away if you're out for their wallet, not their personality." In the long run, the most priceless attributes you should want in a mate are not looks and/or money but a loving heart, dependable nature and commitment to you.
I met a guy on a dating website. We went on a date which I thought, went really well. But he didn't try to kiss me or anything, but said he'd like to see me again. We have been texting multiple times a day, and he has called me a few times. But the conversations feel like those in a friendship, and he has made no attempt to set a date to meet again. I proposed 2 dates, but he had family commitments on both, and now he is away on business for a week. It feels like very mixed signals from him. How do I know if he likes me?
As for the very emotional and negative comments – maybe its because people don't want to believe that its so easy to get a rich husband/boyfriend. That the core was 'self-value'. That money isn't a demon. That it offers choices and experiences and satisfaction from life. This article makes us question ourselves and then when we don't like what we realise….then we lash out. How To Attract A Man And Keep Him
Seriously? The odds of that happening are about as unlikely as me ending up sitting between three crying babies on my redeye home to Philadelphia for Thanksgiving. (Logically it should almost never happen but believe me, it can). This logistic is why I struggle with the iconic rom-com Serendipity. Sara had it made. She was in the same department of the same Bloomingdale's at the same time as Jonathan. But, no! She had to throw it away just to prove a point. And she still gets him in the end? Smh. Luckily, in 2017, we have dating apps to control exactly what Sara was too optimistic to appreciate. We can plan to meet at a specific place. Then we can hope we're not getting cat-fished. Which brings me to:
Whether you're texting or not, you never want to appear needy. This is a HUGE turn off for 99% of the male population and is a sure fire way to get him running in the opposite direction. So how can you not appear needy? Don't respond seconds after he texts you. Give it a few minutes. Don't say things like, "Oh my gosh I've been waiting hours for your text message" or "Thank god you texted me I missed you". Instead, try saying something flirty and fun like "Well hello there 😉 glad to see a text from you".
well i like this guy but some days hes saying stuff like i love you and being nice and playful and those days where he is just quiet. his friend who is a girl helps me to find more about him and he only has ever had 1 girlfriend and he hasn't dated anyone since they broke up which was last year. The girl who is talking to him for me (btw she is only mentioning me in conversations to see what he says she is not asking him out for me..thats weak.) she said that one of her other friends had a crush on him and he said he isn't into her and is not wanting to be in a relationship and this was a while ago not far. But its so hard to tell because she also said that when this guy talks to girls, but not like that she says that to the girl it feels like he likes her to but hes only being friendly. i'm losing hope and i have no idea if we can ever be a thing. i think he is only being friendly but thinking back of all the things he said to me i think he is kind of interested i guess.
If there is one area I see women mess up time and again, it's in trying to define a relationship or tie a man down too soon. That's because her need to feel "safe" is in direct contrast to his innate desire for freedom and not being tied down. If you think about it, every soldier anywhere who has ever been killed in action has died trying to defend their idea of freedom.
Take it slow. Don't rush your new friend, but remember: if he doesn't like you for who you are, don't spend time trying to get him. Don't hope he'll be your boyfriend right away- give him time to get to know you too. Hang out every once in a while to begin with, then start hanging out more often if it's going well. Usually, if you hit it off and have a lot of fun together, the friendship will grow on its own into more frequent visits. Try not to be that person who looks too desperate; you don't need to decide that he is your future husband within the first week of meeting him.
It is obviously the kind of film that couldn't be made today, and that alone in my book makes it worth a look. Unfortunately, the version I saw looked awful suffering from both bad original film elements and tracking problems from one of the few remaining videotapes that is still circulating around. I'd like to see this film resurrected on DVD. Fat chance though probably since many of Girdler's early films (like the vastly inferior, but much less controversial "Three on a Meathook")have yet to see the light of a DVD player. Still they released the even more racially-insensitive "Fight for Your Live" (although that film had the advantage of actually having been banned in Britain)so maybe there is hope.
my crush and I got to school together and we've dated off and on for the last 2 years and I dot know how he feels , like we'll hold hands but he always gives mixed signals , he knows how I feel but he also has multiple other people chasing him (more than half of them my backstabbing friends) and I don't want to betray my friends but they knew how I felt as well , I just don't know what to do 

Hi Eric, thank you for the wonderful advice! A few weeks ago I was driving myself crazy thinking I had done something wrong. I'm playing the waiting game right now and every time I feel like texting or calling, I read your articles again to drum it into my brain to stop! I'll update when he comes around, but in the mean time, I'm keeping busy with my own stuff!
Get A Guy To Like You Again
Show him what makes you special. Letting a guy see what makes you such a catch is another great way to increase his affection for you. It will intrigue him and make him want to get to know you even better. For example, if you are skilled at playing an instrument, look for an opportunity to play in front of him. Or, if you are an excellent baker, whip up some cookies and share some with him.[8]
There is nothing worse than the "k" kiss of death. It's like a punch in the gut, and our world comes spiraling down around us. But sometimes we overreact to what in reality was probably a quick text while he was distracted by something else or about to head into the gym. And we know what it's like to stare at your phone waiting for a response. Why didn't he text you back? Does he not like you? Is something wrong?
To all those rich men out there… Just so you know… The next time u go to your local grocery store, cvs, bank any of those there are girls like me who would love a simple hello and thank you.. . I live pay check to pay check.. No successful relationships and two beautiful little boys. Im ambitious I wish I can go to school everyday.. But my children need me I'm with someone but it seems it may not last.. He doesn't work near as much as I do although he does help me with my kids… He acts like he is rich tho.. Constantly messing with my image.. Telling me I'm not skinny enough.. I work 40+ hrs sometimes and take care of all household work while he pretty much sleeps all day. He always tells me I'm a mess up.. Any way.. That's was more of a rant.. I hear stories of women who treat men who try to do everything for them all the time of the women being horrid and horrible.. My main goal in life is to become a pediatric rn, I want to work with children or the mentally ill.. I want to help people.. I would love to be able to walk out of my house knowing the guy in with can handle the house hold.. Cook mabye clean even.. Idc about money… I don't care about how much u have I care about love.. All that is just extra.. I mean don't get me wrong not having to worry about not having money at all it must feel great.. I'm the type that would still worry tho.. I would still want to go to work.. Or go to school get degrees for what I love to do.. Join an organization I would feel free knowing that if I wanted to volunteer I would be able to and I wouldn't have to worry about not getting my pay check cut and having no money… I look at these women who seem to not have a clue as to how lucky they are to have someone by they're side ready to help u.. I can't ask for help from my partner he can't help me.. He is tired of "helping" with my kids.. All I have is one day…. So the next time u see someone working at ur local stores send a good vibe for me… Do a good deed.. Never judge a book by the cover!
Cute Flirty Texts To Send A Guy
Telling your man that you think he's hot will give him a little confidence boost throughout the day, especially since he knows you're thinking of it. This is definitely geared toward people already in relationships so it won't sound so out of the blue. A few examples could be "you looked cute in your Snapchat you sent me" or "how did I get so lucky?" Make sure you're sending texts not only he's comfortable with, but you're comfortable with as well. There's definitely a difference between "ay daddy *insert heart eyes*" and "wow you look good."