I have a question. It's similar but with a few different factors. I've been dating this guy for 7 months now, and we're currently in a long distance relationship. We were dating and in the same place for 2 months, and now we've been long distance for almost 6 months. I've seen him once in this long distance time, and I'll be seeing him again in two weeks. He's from South Africa, but he currently works at a school in the Middle East, where I was working. A lot of my friends stayed there too, so I know many of his friends and coworkers. We really fell in love and he suggested we stay together and do the long distance thing. And he's paying for me to come to his brothers wedding in two weeks in South Africa. He's been planning for our future for next year, where we're looking for schools to work at in a different country. When we're together, everything's great, and he's kind and sensitive and attentive. But when we're apart, I sometimes feel like he forgets about me. When we part initially, he's very attentive with messages and texts and skypes and letters. He'll say things like "you are my everything" and "I miss you" And will want to know when we're skyping next. But after a while, especially with this longer separation (4 months), he just got really busy, and then I felt left behind. At least a text or two in the day but nothing major, no more fluffy stuff really– that only very occasionally. He likes me to send him sexts and pics and will ask for them, but sometimes he doesn't even reply to those! We've had a few arguments about it because I don't understand why he can't find the time to send little messages anymore or even respond to the messages I send. He seems to be fine with this kind of a relationship, but since we never see each other, I want to talk more, but it makes me seem needy and makes him pull away if I bring it up. What do I do wrong? Why did he get all distant? is he trying to imply that he's over it and doesn't want me to come on this trip? But he sends me emails about jobs for next year, but he forgets to text "I love you." I don't understand! And how do I then adjust my texting style?
Treat him with respect. This is the most important thing of all. Men hate being around someone who emasculates them, and a good man won't take long to leave such a person. Don't be afraid to help your man feel good about himself. A little known secret is that men are just as insecure as women. If he's with his friends or family be open to opportunities to let your man look like "the man". It will win his love and respect.
Caroline, 26, had gotten haircuts in the past that her guy hadn't noticed at all, but when she had her brunette crown streaked red, he was all over her. "Jake couldn't stop touching me — he couldn't believe he was fooling around with a redhead," she says. The reason her new do drove him nuts: "Men register eye-catching changes to your appearance, and it draws them to you," says Lori Buckley, PsyD. "Adding novelty will keep his desire for you strong."
It's been seen that romantic eye contact can actually make two people fall in love with each other in no time. The next time you're having a conversation with him, stare deeply into his eyes as he talks to you. You can smile or flirt, but every time your eyes meet, let the eye contact linger even if both of you aren't exchanging words. It makes the guy feel warm and fuzzy, and would definitely stir his heart.
Get A Guy To Chase You
As for the very emotional and negative comments – maybe its because people don't want to believe that its so easy to get a rich husband/boyfriend. That the core was 'self-value'. That money isn't a demon. That it offers choices and experiences and satisfaction from life. This article makes us question ourselves and then when we don't like what we realise….then we lash out.
How To Attract A Man And Keep Him
My boyfriend and I took a break for a couple of months. We saw each other last week, and everything was just great ! And invited me to go to the beach with his daughter in the morning. However I had plans that day, with my Mom. But I asked for a raincheck. Anyway few days later asked him, if he wanted to go have ice cream and he replied "that he was in park with his daughter and then going to a restaurant. " Then I answered, "At church, leaving soon, Where is the restaurant ? Seems like a funny name for a place. Lol." Haven't got a response since. I hope he didn't think like if I was inviting myself, because I didn't mean that. I just wanted to see him. And nothing else. What do I do ? Please help, I want to take the proper steps. Haven't heard from him since Saturday and it's Monday.
Few calls a day when we not together and I never know when we meet….weekends he will be with me..sometimes even that I will not have….Talking about moving in together…but I'm thinking…do I really want to end up in huge house alone?? he is never home….I met him,I thought he working in zoo…I liked that idea…then I realized that little zoo…is not job.It's his hobby…But was to late.I was in love.
It is true that time is the most valuable thing. I've worked straight through the end of my college years plus another 8 to get where I am. I find myself working non stop and feeling out of place if I take more than a day off or sit around for a few hours just because I feel tired. Pretty much most women I've dated spend most of the relationship complaining that I work to much. They just don't understand that I got where I am by making good use of my time and I do not want to get lazy and possibly lose everything that I built up.

Here's one you might not have thought of: humming. At first you might feel a little weird, but the payoff will be worth it. "Humming causes your mouth to vibrate in a way that feels similar to sex toys," says Gardos. Plus, varying the pitch of your voice creates a range of sensations: Lower pitches create slower vibrations; higher pitches, faster ones.
Hey I'm maddly in love with a guy and I decide to settle with him in future. But the thing is before we could get into dating, we agreed we wouldn't fall for each other (without even knowing how dating is really like since it's my first time). The guy had a break up as his ex left him that has left an effect on him that he wouldn't want to commit in the next 3 years. This guy and me know each other well, our compatibility of perfect. But I don't know please help me I've fallen for him , he says I made up my mind in advance we wouldn't fall for each other.It's 6 months past we've been together. Please help me, I'm hurt and lost!
First, with regards to stereotyping… honestly, I think you are creating an issue where there is none. If I say I'm hardworking, that doesn't take away from the other person's attributes. Me saying that I'm "X" doesn't make the other person "not X". And saying that I enjoy anything about a woman (e.g. her sending sexy pictures to me) doesn't reduce her in any way either.
You also need to up your cardio. Fat tissue encourages your body to convert testosterone to oestrogen. Burning blubber helps reconfigure your hormones, so food turns into muscle not 'moobs'. But the most potent weapon in the war on chest-based embarrassment is heavy metal. Lifting weights ups testosterone levels, which helps rebalance your hormones.
I'm so confused. I've been dating a guy once a week for about 3 weeks. He usually texts all throughout the day, happy things, stuff that upsets him about his job, asks me how my day is, etc. Initiation is probably about 60/40 me, or relatively equal. When we go out, it's amazing. Like I've found some one who really really gets me. And he's said the same. He says things like, "your gorgeous", "you're wonderful," " I want to see you many more times", etc. I was vey happy with the way things were progressing. He's a very introverted person, who suffers from depression and migraines, so I know he has "off" days. I try to give him space, and was really excited when he invited me over to his house to watch a movie. A lot of our texting had become pretty sexual at this point, so I was pretty sure that would happen. And it did. Once at night, and again in the AM. We chatted a bit and then I hit the road. When I said goodbye he flashed me a really weird look, but I tried to ignore my gut. After all, we'd had sex like 10 minutes earlier, and after we did, he took me out back to show me the boat he's building, his pride and joy. Later that day (5 hrs later?) I texted him a funny reference to the movie we watched the previous night, and got no response. So around 930 that night, maybe 12 hours after I last say him, I texted to say "I've noticed you haven't been responding like you usually do, is everything ok?" Thinking maybe he had a migraine, or was depressed and might want to talk about it (as he has done before). It's now been 24 hours since I sent that text, and there's been dead silence on his end. I don't understand. I'm not going to text him, at least for a week, to make sure I'm not bothering him. But I'm a mess. I'm really worried that I did something wrong, or worse, that I was used for sex. Which really would be surprising, since he was really emotionally vulnerable with me prior to that night/ morning. Even after we first had sex. It's as if something went wrong in the 15 mins between getting out of bed and into my car. Do I just give up and move on? It seems like either 1) he's dead 2) his phone is broken, (clearly both are highly unlikely) or 3) he was really good at pretending to be vulnerable and open, with the end goal of having sex and kicking me to the curb. I totally feel used, and that is a terrible feeling. The fact he ignored me when I was checking in (in a lighthearted manner) to make sure he was ok is sooooo not "his normal"…but it's currently his reality apparently.
I am a 25-year-old, college-educated, #workingwoman living in Los Angeles, and I have never had a boyfriend. "REALLY?!" is the response I usually receive. Yep, that's right, World, during my 25 years on Earth, I have zip lined through the rain forests of Costa Rica, ran a half marathon in Central Park, and become a vegan, but I have not yet become a girlfriend.
You deserve better than mixed signals. If you have to constantly decipher his texts or lack thereof to figure out if he likes you then he's just not worth it. If he's not on his texting game with you, take the loss and move on. Don't keep going after a guy who's clearly not feeling it. Your heart might want something to happen, but listen to your head and don't be desperate. Deep down, you know the meaning of an unanswered message.
Plus, nothing makes a man feel worse than to feel stuck in a problem he just can't solve so if you're unhappy too often, at some level, he's failed and he will try to distance himself from feeling like a failure. By contrast, nothing makes a man feel successful like you when you are happy — which is why a positive, happy and radiant woman is so appealing.

An occasional smiley face is one thing, but making a picture story out of emojis is just a little bit excessive. As a rule of thumb, if you think you're overdoing it, you probably are. Boys aren't usually as expressive as girls, and, "OMG cool!!!!!!" may seem like enthusiasm to you, but can come off as crazy to guys. Just keep it casual and use emoticons sparingly. How To Charm A Man And Keep Him
As men, we like to think of ourselves as strong and in control of our emotions. When we feel hopeless or overwhelmed by despair we often deny it or try to cover it up. But depression is a common problem that affects many of us at some point in our lives. While depression can take a heavy toll on your home and work life, you don't have to tough it out. There are plenty of things you can start doing today to feel better.
I never thought about finding a guy primarily because he was rich. With all the fights my parents had about money one might think I'd go chasing after only rich guys but that wasn't the case. I was more concerned about making a career for myself and being able to make my own money because relationships are not guaranteed and I knew I would need to have money of my own to be able to survive. Insightful points in this post. I can see how a lit of rich people are self made and are very business focused.
if all the women you "know" are into bad boys. Women who go for bad boys are psychologically damaged and think they deserve a man who treats them poorly. Or they're immature. I used to be attracted to jerks when I was in my teens and early twenties for the reasons stated above. Now I'm with a sensitive guy and I wouldn't trade him for any of those so called "bad boys."
The confines of a socialization process; restricting men to show the full scope of the emotional inner life. That kind of reasoning sounds interesting in a typical psychological way but fails to take into account the broader social life of individuals. Perhaps that many men feel confined by such a socialization process, but what about those who do not feel this confinement? I guess men trying to fully share their emotions is part of an emanicaption process. For other men it's just not applicable; they share their emotions in a different way, e.g. through doing chores or giving presents. Finally, which human being (man or woman) does not feel confined by socialization processes?! These give way to a more successful participation in society, but at the same time impose boundaries of social behaviour in which we can feel either comfortable or not.
* Show a tremendous interest in your personal finances. Nothing is more attractive than a woman who has a strong command of her finances. The more a woman cares about her own financial well-being, the less the man has to worry about having to care for everything financial-related, even though he easily could. I recommend signing up for Personal Capital, a free financial software online that lets you track your cash flow, analyzes your investments for excessive fees, calculators your retirement financials, and tracks your net worth. I'm positive a rich guy will be super impressed with your financial savviness if you show him the app on your phone next time you meet up. Being financially wise is sexy!

Despite what you may think or your past experience — you may never know just how much a man really does want to please you if he is able. In fact, the problems show up when he no longer thinks he can please you. Men are very simple creatures. They demonstrate their value by solving problems and fixing things (and occasionally they may make the mistake of trying to fix you).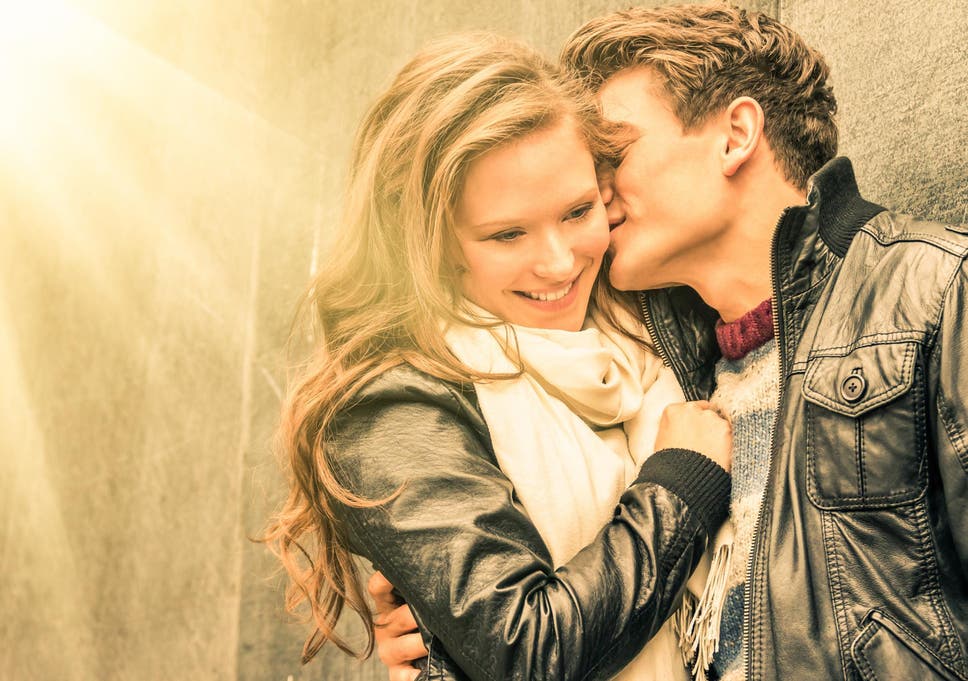 It's cuz he only wants sex from you, that's y he responds to sexy pics and sexting almost immediately. I have figured this out from experience. I can be busy as hell but take 5 seconds to respond to say, I'll get back with u asap or when I get home. If he doesn't it's cuz he's BUSY getting other sexts and pics Believe it! This article is just an excuse for guys but in many ways true. It's a guy telling us what most guys think and feel and it's all in their crotch evidently right Eric?
Show him what's unique about you, but remember to be yourself when you talk to him. This is especially important if he's the kind of guy who's used to having others approach him. It's important that you try to stand out a bit, but don't change who you are. Don't just be another person pursuing him for his looks, take an interest in him as a person and show him who you are too. Show your favourite parts of who you are! Let him get to know you. Have your limits ( a guy worth dating will be okay with that), but don't be afraid to try new things. Does he listen to a band you've never heard of, or never bothered to listen to? Give it a try, you might like them! If you put forth the effort and create a genuine opinion, even if it (respectfully) differs from his, it can at least give you something to talk about.
Brian I completely understand where you are coming from. Life is busy. Having dreams and goals make for a busy life and then add in a social calendar and honestly I don't know where or how to find time that someone else in your life demands. I find myself wanting a relationship but also know that I have a limited amount of time and am always wondering how well received that will be from a good man. My thought has been that I would have to stop living my life to be able to be "available " for someone else's life. I guess I believe in fate and that the right person will come along when least expected. Good luck with all your endeavors and your search for love and a life of happiness
My boyfriend and I took a break for a couple of months. We saw each other last week, and everything was just great ! And invited me to go to the beach with his daughter in the morning. However I had plans that day, with my Mom. But I asked for a raincheck. Anyway few days later asked him, if he wanted to go have ice cream and he replied "that he was in park with his daughter and then going to a restaurant. " Then I answered, "At church, leaving soon, Where is the restaurant ? Seems like a funny name for a place. Lol." Haven't got a response since. I hope he didn't think like if I was inviting myself, because I didn't mean that. I just wanted to see him. And nothing else. What do I do ? Please help, I want to take the proper steps. Haven't heard from him since Saturday and it's Monday.

"Remember that guys often will respond to a text with a one-word or two-word answer. These may include, 'ok,' 'great' or 'hang on,'" Spira says. "Guys don't really want to see a novel on their mobile phones, so keep it brief to keep him interested. Long-winded text messages appear like heavy drama to a guy, so don't think he's not interested if you suggest a place to meet and provide the address and he responds with, 'too far' or, 'sounds good.'"
Finally, while "renting" a hottie seems like an option, there really no intimacy, no reciprocation, and lots of latex. Its not even close, and its very scary because it is usually a crime, and disease still sometimes gets transmitted. The men who do that stuff just aren't that smart. Talented, maybe: think actors, musicians, athletes etc, but not smart.
According to Love Signals: A Practical Field Guide to the Body Language of Courtship, we naturally blink faster when we are emotionally excited. Bat those eyelashes to let him know you're interested without saying a word. People also, "lean toward whatever – or whomever – they find most important at the time," according to Love Signals. Use this trick and slightly lean towards him, whether it's in your chair in class, or while standing at the bar.
I see a partnership as 2 people making a go of some common goal. My father used the utensil analogy of couples who are a fork and knife, versus couples who are a pair of chopsticks. The differing expectations for yourself and for your SO means you need a fork/knife relationship. The job gets done, and each person has their role which is fixed by gender norms, or however you two decide.
How You Get A Guy To Like You
Guess their answers. Another way to have fun and keep your texts interesting is to guess how they might answer. This is a great way to spice up your texts, separate yourself from others, and ultimately get them interested in you. For example, your text could read: "What are you up to this weekend? Let me guess…taking a speed-knitting class so you can make me a scarf! You are sooo sweet!"
Italiano: Conquistare Un Bravo Ragazzo, Español: encontrar a un buen hombre, Português: Encontrar um Bom Pretendente, Русский: найти хорошего мужчину, Deutsch: Einen guten Mann finden, Français: séduire un homme bien, Bahasa Indonesia: Mendapatkan Pria yang Baik, Nederlands: Een goede man vinden, العربية: الحصول على رجل صالح, 中文: 找一个好男友, ไทย: ได้ผู้ชายที่ดี, Tiếng Việt: Tìm một người đàn ông tốt
Surely, it's okay no be insecure and feel the need to have a good reputation. Valentine was able to successfully pull off a good development for Nora. This is nothing but a cliche story, if you ask me. Nora is in desperate need to get everything she wants. She finds her self in so many 'swaps' because of trying to achieve her a goal which is to get as close as possible to Adam.
Ways To Make Him Love You
Confidence is attractive. Shyness, unfortunately, can often disguise itself as disinterest, insecurity or haughtiness. Make a conscious effort to smile and make eye contact when you meet new people or spot a cute stranger at a coffee shop. Be aware of your body language and try to appear more approachable. As this will likely take practice, challenge yourself to engage with strangers on a regular basis: at the coffee shop, in the cafeteria, at a business meeting.
I moved to LA after two years in New York, where there are a plethora of guys my age. Unfortunately, though I did go on dates, nothing stuck. Now, I've moved across the country. There could be a guy, even a friend of a friend (the perfect set-up!), currently living in New York who would be happy to be my boyfriend, but I'll never know. Frequently, on the street in New York, I'd walk by a guy I could picture myself dating, and I'd want to blurt out, "What bar will you be at on Saturday, and why weren't you also at The Jane last Saturday night like I was?!" Which brings me to:
Show your independence. Show him that you are mentally and physically independent. You don't need him to do everything for you (although he should feel that he can help you sometimes) and that you have a mind of your own. It adds to his vision of you as a fully developed and interesting person with standards. He wants a partner, not a blow-up doll.
Most people enjoy little signs of positivity, especially in the morning, a "good morning" text being one of them. This text essentially means you thought of them first thing when you woke up. Yes, that's right, before caffeine and teeth brushing. Guys may act like they think texts like these are stupid and cliché, but in my experience, when they're accustomed to it, they start to miss them when they're gone. If you want to mix it up a bit a "have a good day "text can also have the same effect.
Men may shift their feelings into another arena. Men may express emotions only in places where they feel safe, and where the expression of feelings is considered acceptable. Just look at how men act at sports events: It's not uncommon to see them express great exuberance and affection, giving each other hugs and high-fives. Football and hockey players, thought of as some of the most "macho" men around, appear quite comfortable expressing their feelings with each other during a game. Where else would you see men slapping each other playfully on the butt? Put these same men in another context, and you probably wouldn't see the same level of openness and comfort.
Make fun of yourself. A surefire way to get someone to smile over text is to make fun of yourself in a tongue-in-cheek kind of way. By making fun of yourself, you get them laughing and show that it's okay for them to let their guard down. They'll feel more comfortable with you, which will allow them to become more attracted to you. Examples: "I used to think I was indecisive, but now I'm not too sure." or "Take my advice — I'm not using it!"
How To Get A Guy To Want You Sexually
He and I dated for 9 years. I never thought he would ever ask me to marry him. He kept telling me he wanted to "keep his options open" many would have left him. But I saw his abilities and admired him for them. He was never rich, however was a good steward of the money he had. We did finally marry. but dove straight into financial ruin as he tried to pursue his own business.
What being a millionaire does mean, is that my house I live in is paid for. The house is an 1800 sq foot home that isn't fancy but is paid for. in a postage stamp yard housing community. We both drive newer cars instead of beaters, but mine was purchased used in 20012 and his was purchased new for $13,000.00. what it does mean is that we are saving for an 18 acer estate raw land we can developed ourselves for our own use and have accumulated enough for it's purchase but not development. What it means is that after this large purchase where our paid for house will pay for the estate development, we will continue to save. At a certain point when the INTEREST can pay the same amount as his income now, while working, he can retire.
Unrequited love can be frustrating and stressful. Most people have experienced this feeling at some time. If you have encountered a guy that you envision being with but are not sure if he feels the same way about you, it can keep you up all night feeling lovelorn and lost. Take matters into your own hands to become the recipient of the affections of your number one guy.
Hi Eric! About man's texting habits, when you're in a relationship and the guy, being busy, responds to texts but doesn't actually initiate contact for a couple of days or so, can it mean he doesn't care that much about our relationship? I mean, from your perspective, don't the guys feel the need to check in if we're OK, or is that a sign that they don't even think about us?
If someone could love you as well as God loves you that would be wonderful and refreshing to meet someone who loves God the same way you do that makes love more pure and untainted by the others who are seeking love and money and not really loving that person for who they truly are besides their wealthwhich is really sad how people only see the wrong thing in a relationship!
Really? You must not follow your "English speaking" men are evolving to finding good natured women that they don't mind guiding than their own masculine women here. Did you know interracial marriages are (surprise for you) more successful?! People like you living in their own bubble get on my nerves. The fact someone can't express their thoughts in English doesn't make them retards; it just means they have another language which you probably won't know anything about!
Well said and agreed! It's all about common courtesy and the respect you have for a person. Unless you have a career that requires you to be without your phone, there is no excuse that you can go 24 hours plus without responding back to someone's text message. The advice given to females is to not act needy, yet then we are given advice that makes excuses for guys not responding…sure, sure it is possible that a guy was just busy when you texted him, but more times than most a man will make time to respond to you. That response can be "hey, I'll text you later, kinda busy right now," or a response to continue the conversation but the point is people don't just put people off that they are interested in, in fear that the person will lose interest in them.
Italiano: Conquistare Un Bravo Ragazzo, Español: encontrar a un buen hombre, Português: Encontrar um Bom Pretendente, Русский: найти хорошего мужчину, Deutsch: Einen guten Mann finden, Français: séduire un homme bien, Bahasa Indonesia: Mendapatkan Pria yang Baik, Nederlands: Een goede man vinden, العربية: الحصول على رجل صالح, 中文: 找一个好男友, ไทย: ได้ผู้ชายที่ดี, Tiếng Việt: Tìm một người đàn ông tốt
As Nerdlove explains, tone is incredibly difficult to gauge via text. Even if you're using emoji and emoticons, you need to be careful with jokes, teasing, and even flirting. You may think you're being flirty and silly, but they might think you're being serious and crossing the line. Use the other person's real name early on, not nicknames or pet names. Yes, you want to let the cute guy from the gym know that you're attracted to him, but only referring to him as "handsome" or "gorgeous" could be taken the wrong way, or worse, make them think you forgot their name.
I'm considered wealthy and successful by scale I suppose but I don't make $10MM a year or anything. I could within reason purchase most anything I wanted at any point that wasn't aimed at the ultra rich but I'm a fairly normal MidWestern guy…just living life and enjoy being a businessman (although I didn't really enjoy being an engineer…we'll just call it a stepping stone).
Obviously the most important thing you need to remember is to start off strong. If you start off on the wrong foot, the rest of the conversation is likely to follow, which leaves you with a boring, uninteresting, and totally terrible text message convo. Start off strong by coming up with something new and unique. For instance, instead of the same old "Hey, what's up?" try saying something like, "Hey! How did you do on that math test?" or "Hey are you watching this crazy baseball game?" Anything that will strike up a conversation.