It is not so much that the procurement of a wealthy partner is a problem as such I have found. The problem as an educated, above average, fit, woman of means myself is that when once I was able to procure a partner with means he proved to be unworthy and incompatible in other ways. By that I mean he struggled badly with the demons of alcoholism which was just terribly heartbreaking for me as a potential spouse. Moreover, as his fiancée, due to his sheer addiction (some would coin this textbook late stage alcoholism due to denial) it became an absolute deal breaker.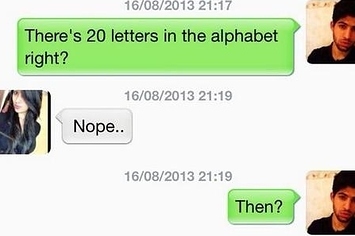 I have a question. It's similar but with a few different factors. I've been dating this guy for 7 months now, and we're currently in a long distance relationship. We were dating and in the same place for 2 months, and now we've been long distance for almost 6 months. I've seen him once in this long distance time, and I'll be seeing him again in two weeks. He's from South Africa, but he currently works at a school in the Middle East, where I was working. A lot of my friends stayed there too, so I know many of his friends and coworkers. We really fell in love and he suggested we stay together and do the long distance thing. And he's paying for me to come to his brothers wedding in two weeks in South Africa. He's been planning for our future for next year, where we're looking for schools to work at in a different country. When we're together, everything's great, and he's kind and sensitive and attentive. But when we're apart, I sometimes feel like he forgets about me. When we part initially, he's very attentive with messages and texts and skypes and letters. He'll say things like "you are my everything" and "I miss you" And will want to know when we're skyping next. But after a while, especially with this longer separation (4 months), he just got really busy, and then I felt left behind. At least a text or two in the day but nothing major, no more fluffy stuff really– that only very occasionally. He likes me to send him sexts and pics and will ask for them, but sometimes he doesn't even reply to those! We've had a few arguments about it because I don't understand why he can't find the time to send little messages anymore or even respond to the messages I send. He seems to be fine with this kind of a relationship, but since we never see each other, I want to talk more, but it makes me seem needy and makes him pull away if I bring it up. What do I do wrong? Why did he get all distant? is he trying to imply that he's over it and doesn't want me to come on this trip? But he sends me emails about jobs for next year, but he forgets to text "I love you." I don't understand! And how do I then adjust my texting style?
I don't believe any relationship should be prohibiting in anyway for any of the participants, the point is a guy shouldn't have to text you as a chore..I.e. If he would prefer to be doing something else then he shouldn't be prohibited from doing that. If he stops texting then he is either playing it cool or would simply rather being doing something else. If a man used to text all the time and showed love and affection then suddenly stops it is probably one of those two reasons. I think my boyfriend of two years has started preferring to do something else, that is fine. It is your mission to find out why your boyfriend has stopped texting. Once you know you can make an informed decision on whether or not you want to carry on with them. Perhaps you like the chase or perhaps you don't like to feel second best, you decide.
I agree that does make rich men seem shallow and is probably a generalization. I just watched Queen of Versailles this week, so I am a bit biased at the moment. However, I also think the title of this post makes women seem very shallow. I know there are lots who look for a rich husband to make their dreams come true, but it is kind of a slap in the face to those of us who are trying to be entrepreneurs and earn our own way.
Please understand that it doesn't take a rich man/woman to be rich, happy, and content. What it takes is loyalty, honesty, trust, most of all communication and the willingness to compromise.Someone who you can share your deepest secrets without fear of how it may seems or sound because he/she truly understands everything and anything about you . Knowing that you have someone who will piss you off before you go to bed but wake you up happy just because he/she are next to you .
Get Him To Like You
First, with regards to stereotyping… honestly, I think you are creating an issue where there is none. If I say I'm hardworking, that doesn't take away from the other person's attributes. Me saying that I'm "X" doesn't make the other person "not X". And saying that I enjoy anything about a woman (e.g. her sending sexy pictures to me) doesn't reduce her in any way either.
Finally, Date someone smart. He's got to challenge you but he can't be a teacher! If a man that challenges you,makes you wonder and adores you! (Money can be made!)… SO STOP LOOKING FOR A SUPER WEALTHY SPOUSE! JUST GET OUT THAT ELBOW GREASE AND MAKE YOUR OWN DAMN MONEY! I GUARANTEE YOU YOU WILL SUDDENLY GO FROM BEING SIMPLY A PRETTY FACE TO ONE HELL OF A CATCH (no matter the man or his age OR career!).
Sadly, the stereotype of the smart girl who thinks she must play dumb to be popular isn't a fiction. In this book, Laura Fullbright is an extremely smart girl who decides when she changes high schools that she'll hide her past academic achievements so she can become popular. She joins the cheering squad where her gymnastics experience makes her a valuable addition. Her best friend Krista who has been with the same guy since she was twelve, is pushing Laura to go out with Jake who is good looking, but dumber than a box of rocks. She's tempted. After all, hasn't her goal this year to be popular and shouldn't that include a hot boyfriend?
Anyways, good advice for single women. I think there comes a point in most of our lives where a successful man becomes more attractive to us than a pretty man. Maybe this happens at about 25. I'm attending the wedding this weekend of a friend who is marrying a very successful guy and he is totally smitten by her – she is gorgeous, a fantastic surfer (better than him), a great cook and has a good legal career of her own.
Things Guys Like To Hear In Text Messages
In the past few weeks, we're not as flirty as we used to be and we still do not talk outside of work. I have texted him a few times and he has replied but it never really turned into a conversation as I felt like I was becoming too pushy. He has said to me that he's "not in any rush" but he seems to be stalling. During the drinks, he seemed very interested, back at work he has become distant.
If you're young, Tori, I think you're best to just keep being special friends as you are now. Wait and see what happens in the future. You don't want to make him feel awkward and under pressure. Besides, both you and him are going to change as you get older. I think you should wait and see if you still find him interesting and attractive when he's a bit older.
A man wants a woman who just "gets" him. He wants her radiance and femininity to draw him in the way his masculine energy attracts her. He wants a woman who appreciates his ability to protect, provide and solve problems. He wants her to admire him for his steadiness and sense of calm under pressure. He doesn't want to feel emasculated because he's way more logical and analytical and doesn't (necessarily) cry at sappy movies.
What To Text Your Boyfriend To Make Him Want You
#9 Don't be afraid to ask questions. You don't have to wait for him to ask you questions about yourself. It's okay for you to ask him questions. Keep in mind that in reality, you want to ask him questions on the date. So, ask basic questions, of course, in a non-interview way, but make sure you save some for when you meet face-to-face. [Read: A complete guide to texting before the first date]
Impossible for a man to believe that he is not carrying 90% of the load even if the woman does 90%. If the woman is the breadwinner, they think they are so smart to get a woman to do that. They may disguise it by saying they are so lucky, etc. In my marriage when I was very young, I did all the visioning, planning, and executing and convincing him that not spending $5. now would mean we had $10 to spend next year. It was so easy to get ahead with a little application, but to make himself feel like he was in control and behind it all, he was a slob and abusive to me, and then he could also blame me for no sex. He dumped me and claimed all our property (no character at all). I did check him out with people who knew him and the family and they all gave him the A-1 rating for being a good guy. But I was vindicated later when friends reported the second and third wives were abused in the same way. Never mind, I left and never looked back.
So let's say you've been texting for awhile and he suddenly stops texting. Your first reaction might be to send him 5 more text messages in hopes of saying something that might interest him. Don't do this! If the convo has been going for at least an hour, it may be okay to send a "Did you get my text?" message if he hasn't responded in over 15 minutes. But other than that, don't bombard him with eager messages- wait for him.
Obviously, I'm not saying all men are this way, but I think for the most part, unless a man is born with more nurturing qualities and prefer to change diapers, cook and clean as a full time job, I'd bet guys generally don't know much about that stuff (or would to do it to the standard a woman would prefer) and therefore prefers the woman to do most of that "stuff".
I list this signal with some reluctance, and you can probably guess why. I would never advise a grown woman to twirl her hair to get a guy's attention. It seems equivalent to the oh-so-ridiculous "bend and snap" from Legally Blonde. That being said, women do like to touch their hair. It gives us a rush of oxytocin and, according to research, we do it when we want men to approach us. Furthermore, according to research, men pick up on this and respond accordingly. So, yeah, obviously don't start twirling your hair in an inauthentic come hither fashion. But if you do find yourself rearranging a curl or sweeping your hair from one shoulder to the other, roll with it.
All of the above. Take up a hobby or sport. Running is a good one as there are plenty of running clubs. It's actually quite inter active. I'd deffinatly concentrate in finding some friends, start taking an interest in people around you generally. The post man, the barista in your coffee shop. People around you at work. Nothing long winded but get into the habit of chatting to people. Good luck and enjoy

How To Get A Girlfriend In Middle School