Hi Eric, I'm stuck and not sure if you can help but I thought I'd give it a shot. So me and my ex(it's complicated) met at a party in May. I was 22 and he was 19. What I thought was a one night stand turned out to be a relationship. He said he's faithful and doesn't do one night stands and wanted to get to know me (he was drunk when he said this). Anyways after a month of friends with benefits and me slightly pressuring him on making me out, we started dating. Although the relationship still seemed like friends with benefits just with the added title. We would mostly hangout at my apartment, have sex, and then he would leave, everytime! I confronted him about this and he's said it was because of his parents, even though he was an adult he had a curfew, even though it was usually around 2am when he would leave. Things were good though he made me feel good about myself, would always make me laugh, even bought me flowers after a small fight we had. Then it started going downhill when August came around. He goes to school in another state and we both knew that soon we wouldn't be able to spend time like this anymore. He started hanging out with his friends more and bailing on plans with me. Along with that other things about his personality started to bother me so a week before I confronted him on how our relationship was not working out and how I wasn't happy anymore I felt like he didn't care about me like he used to. This talk was so heartbreaking, he started crying which made me start crying and we came to the decision to break up but still talk to each other to see if the long distance thing could work. He didn't want the clean break because he said he loved me but hated how I always got mad at little things. So we left it at that. Since then we barely talked up until this week when he came home for thanksgiving break. Upon his arrival all I got was a snapchat saying he was back in town. I asked where he was and he replied saying he was at his friends. That night I awkwardly saw him for 2 seconds and left to go downtown to the bars with my friends. He said his phone was dead so when I get back I should text his friend. So I did when I got back and him and his friends were all still hanging out. I stayed up waiting for him to come over but he never showed. He texted me at 4 am saying he found a charger, and I replied by asking if he was coming over. He didn't reply for 2 days. So I got depressed and decided I would not text him back. (I know this is my flaw, I'm a spiteful person) So after the 2 days he sent a text asking "What are you doing late tonight?" I thought it was a booty call and didn't feel like responding anyways. The next night he asked if I wanted to come to a party, then what I was doing, and then attempted to call me but I ignored it. Today I texted him and asked when he was planning on leaving and his reply was that he already left. And this conversation lead to all the issues we had in our relationship. He doesn't make me feel appreciated and/or loved because he doesn't show that he cares. His words>"nothing is good enough for you, you hold ridiculous standards, and you get mad for the smallest reasons". In my heart I know I should end it because we're obviously not good for each other but at the same time I'm pretty sure I love him and think maybe he'll mature when he's older. Since he's still 19 and I'm now 23. I do care about him a lot and he says the same for me. Do you think we could learn to accept each others flaws/ mistakes or should we just completely end things?
The smartest way to find a good boyfriend is to start with yourself. Get emotionally, spiritually, and physically healthy by looking inward (and upward!) first. You don't need a man, but your life may be happier with a partner. You don't have to be in a relationship to be filled with purpose and joy, but your experiences will be deeper and richer if you have someone to share them with.
Someone on here needs to tell my husband that crazy sex should only be between me and him and not his other women he's been cheating on me with. I've seen so many reviews of the Phoenix team attesting to the team ability to perform hacking duties, I emailed PhoenixmdexpertsATgmailcom and I requested for the spy app and told them about my husbands "alleged" infidelity because he claimed he wasn't cheating but I was certain he was hiding something. Phoenix helped me remotely install a monitoring app all on his phone and I was able to get his whatsapp messages, emails and snap chat. Turns out he'd created a secret email he was communicating with his lover on and he'd been paying part of her daughter fees. I hope no one else goes through this but it's better to be aware than be blind in love

You're both 18 so you're not really into the 'adult' stage of relationships that comes after being burned a few times and having your hearts broken. To be honest, you might be on the brink of your first big disappointment. But that's okay, we all go through being broken hearted and live to face another day ... and fall in love again. So here's what I think.
It can be hard trying to wrap up a conversation, but the first step is being able to realize when the convo is fizzling out. If he's starting to send one-word answers or is taking way too long to text back, then it's probably time to call it quits. Make a graceful exit with a little bit more than just a. "see you later" or, "talk to you soon" text that still somehow leaves him wanting more. Try to conclude it with the possibility of making future plans.
Did you know that there are even more sexy places you can touch your partner? And if all those places you touch him feel good, think about how much better he'll feel when your mouth is on it. Just some places to consider: his elbows, his toes, his clavicle ... you get the idea. Every guy is different and will have different specific turn-ons, so it's worth trying new spots.
Few kisses establish an I-want-you-now connection like ones on the neck. To take the passion level up a notch, gently pull his head back and to the side, which will expose an extra-sensitive tendon running from the ear to the shoulder, says St. Claire. Starting at the base of his ear, work your way down the ridge, randomly alternating between small nibbles and gentle kisses so he won't know what's coming next.
Avoid using shortened "chatspeak" like "l8r," "2day," "b4," and "plz." It might be fine with your friends, but it will make a bad impression on someone you're romantically interested in. Chatspeak can also be easily misunderstood if the receiver doesn't know the abbreviations you use. All in all, stick to correctly-spelled words and clear language—at least at first. Don't text the girl from work "fyi i frgt have an appt l8r idk if i can meet 2day." Say something clear like "I forgot I have an appointment this afternoon. I'm so sorry, do you mind if we reschedule our date for tomorrow?"
If the man uses his wealth to be arrogant and flashy, while treating women like disposable objects that they can buy off, this would just add to my mistrust in a man, and make me feel unstable. If I am required to be fashionably uncomfortable and walk in heels to attract a wealthy man, or fake like I care about solving world hunger and feeding Somalian children (which will never be solved, btw, as long as family planning is not valued) I would personally find it a sacrifice on my natural health and personal morals. So instead of a man having the effect that it naturally should on me, as a stable, protective, provider, money would have the opposite effect.
Well, more than just the keys. The lesson is this: "Never underestimate the power of an unexpected touch," says David Niven, PhD, author of The 100 Simple Secrets of Great Relationships. "Just by stimulating his nerve endings when he's not prepared for it, you create a positive physical connection that leaves your man wanting more." Even better, your guy subconsciously gets hooked on those mini-moments of excitement and craves them when you're not around.
As Ansari and Dr. Klinenberg explain, the "hey" text seems like a perfectly harmless message to send, but that one word says a lot more than you realize. It's generic, dull, and lazy. It makes the recipient feel like they're not very special or important, and it makes you as the sender seem the same way. No information is being shared, nothing is being asked of the recipient, and it's incredibly easy to ignore. A good first text will explain who you are and reference your previous interaction in some way.
Considering that you're already considering going to extreme lengths to manipulate your partner to prevent him from ever leaving you, why not just kidnap him outright? Holding him hostage in a perilous and unnerving scenario may well induce Stockholm syndrome, strengthening any existing bond between you via the mechanism of mortal peril and domination. Your grandchildren will love to hear this romantic tale.
I love my children and my husband and wouldn't trade them for the world. But it is weird sometimes, to remember who I used to be. What I used to look like. The keys to the mansion and Ferrari I used to have. Seeing people on TV and magazines that I used to have dinner with. While the new people around me fantasize about that life and saying they would drop everything for it. The same people would be so quick to tear me apart if I ever told them who I used to be though!!! There's double standard for ya!

I like your article. Thank you. I feel I do most of this already and by that I mean keep things light and positive. But one thing I will never get used to is the ghosting thing. This article says don't call a guy cruel and call his character into question. But it is cruel. That's exactly what it is. To have someone that you liked just ignore you and act like you don't matter.
Ask A Guy
* Develop a strong network of friends. You don't have to have a ton of friends, just enough where you can spend all your time with them as if you didn't have a man in your life. A rich man worries his woman will smother him if they get too close. Once you have a couple friends to go out with for dinner or shows, you provide a man some relief that he doesn't have to always entertain you. Develop your own world and invite him in.

I like that this post gets it out of the way. Love and all that other stuff is good and all that for DATING, but for marriage? Money now enters the picture when it didn't matter so much before. Especially if the woman wants kids. I think a lot of you guys are completely forgetting that fact. Only women can have kids, so if a woman wants to be rich (or at least have enough money to never worry about money again) and have kids (and actually be there for them), what is she meant to do?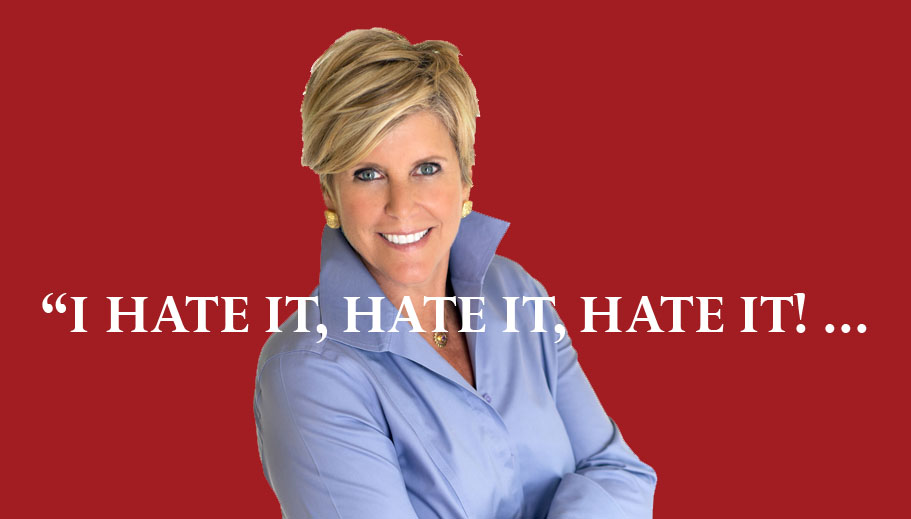 Are you a woman? Do you have a male partner? Is this male partner not so much an individual human being, with all the nuances and complexity that would imply, but more of a self-propelled bag of crude stereotypes with a permanent erection? And do you, as a woman, want to forgo any hope of a career or life of your own in order to spend all your time wooing this creature, rather than doing the merciful thing and help end its undoubtedly horrific existence?

Some people are clearly better than others at this. I have two sets of friends — one couple is married with children, and another couple will soon be married — who have met through me. I don't try to set anyone up, I just enjoy going out with all of my friends. So, I work hard to merge my college friends with my work friends with my high school friends.
Make Him Love Me
No guy should ever leave you waiting by the phone. You have a life and you're not going to put if off for some guy. If a guy expects you to wait around for whenever he feels like texting you back, he needs to get off his high horse and realize that your world doesn't revolve around him. Men aren't God's gift to women. If he leaves you waiting around to hear from him, send him a message of your own and just move on.
Reading as she navigates her way through this minefield, as well as finally realizing that being smart is as much a part of her as anything, is fun and cringeworthy in a very good way. The chemistry between Laura and Adam, coupled with her re-evaluation of her broken relationship with her dad, make this a great book for teens. Those who wrestle with the smart vs popular dilemma, who have parent estrangement issues and those who experienced high school social disasters will particularly enjoy this book. It's a great one for any high school or public library.
#25. Disagree without disappointment – There will be differences, BUT the main issue is how you HANDLE the differences between each other.If you handle disagreements by arguing and becoming disappointed when you don't take his side, you are showing him that you are emotionally immature. But, if you disagree without feeling disappointed, you show him that you can respect his opinion, even if you don't think its right for you.
Well everyone has their own kinks and fetishes. I'm sure there are plenty that would honor your request of soiling you. There is something that might be stopping it from happening. You say you want some guy to give you the life you deserve. There are few men, rich and poor, that are attracted to anyone who has an entitled attitude. What makes you deserve it anymore than the next girl? What have you given to this world that is so unique and valuable that you are owed anything? Unless you change your thinking and learn to live in gratitude and looking at life from the position of what can i give vs. what can I take, you will never achieve what you want. You only deserve to get what you put in. The universe has a remarkable way of always balancing things out over time. Unfortunately, it is no different for you than anyone else.

How To Make Him Want Me
Practice the Golden Rule. If you want him to do something, you should be equally willing to do it yourself. You want him to ask you out or take you out or do whatever else for you? You should be equally willing, and don't wait for or expect him to do it first. Good men respect a person who applies the same rules to themself that they would apply to a man.
Well, more than just the keys. The lesson is this: "Never underestimate the power of an unexpected touch," says David Niven, PhD, author of The 100 Simple Secrets of Great Relationships. "Just by stimulating his nerve endings when he's not prepared for it, you create a positive physical connection that leaves your man wanting more." Even better, your guy subconsciously gets hooked on those mini-moments of excitement and craves them when you're not around.
Girls are ALWAYS asking me what it means when he does not text back. Well it simply means that he is in control of the conversation whether he knows it or not. Just recently I sent a few texts to a friend and finally a phone call since I got no response back. I was a bit concerned that my buddy was upset with me so I stopped by his house. (granted this is a guy friend and multiple texting, calling is allowed) Standing in the front door was a grotesque elephant man like version of Bryce. His face was swollen like a boxer with a nose that looked more like it belonged on an alcoholic, punch drunk, elephant seal.
Get A Guy To Leave You Alone
This is both the first and the last step, really. Because if you don't truly love yourself, they will find it difficult to fall in love with you. Think of yourself as the number one prize – because to the right person that's exactly what you are. To get to feel that good about yourself you need to learn to appreciate all the good things you have to offer. And by that we don't mean your pert derriere or any other thing you can see in the mirror. It's also not about the new and expensive things in your wardrobe, your skills at work, it's about loving who you are as a person.
You have a serious problem if he is too shy to talk with you. How will you ever communicate about all the important issues you are likely to face in a long-term relationship? I'm not sure what kind of a relationship you're in or how long you've been together, but if you can't convince him to trust you enough to open up and communicate with you, I genuinely believe you'd be better off with someone else. And I suspect he'd be happier if he waits until he finds a partner better suited to him. Either someone who is happy and comfortable with the silence or someone who has the unique qualities he needs to allow him to feel comfortable enough to be open and communicative.
Texts To Send A Guy To Make Him Smile
What makes people attracted is never "badness" (well, maybe the broken -1% will feel attracted to bad people), but confidence, coolness and the sense that you don't have to take care of someone else like a mother/father. People like it when someone acts as if they have their life together, like they have control over their emotions, like they are balanced. Like they won't make their lives more complicated by dating them. A little aloofness also makes things more spicy, as passions diminishes really bad after we get to know each other for long. Women like that also attract the regular guys like crazy.

Don't believe me? In a famous University of Chicago study, researchers showed two sets of pictures of a woman's face to a group of men. The photographs were identical, except for one thing: The pupils in one were doctored to make them look larger. When shown the doctored photograph, men judged the same woman twice as attractive. (There were similar results when sets of photos of a man's face was shown to women.)
Hey Eric! I just wanted to say I have followed a lot of your advice on your posts, & so far it's been working much better for me than before I knew ANY of this stuff about men. Following your advice I got a really cute guy (who I've crushed on for 2 years) go out of his way to ask for my number. Thank you for sharing your knowledge to us & keep it up!
I know a woman who went out with a man she met on OKCupid. The chemistry wasn't there, so they decided to be friends. He invited her to a party he was hosting, and she brought her friends. Now they're all friends, and the ladies often ask the gentleman for advice on reading men. That's a bonus in my book, to have a male friend who can give you a different perspective on dating than your girlfriends!