In other words, avoid being a vamp. A vamp is someone who sucks the energy right out of you. If he texts you saying, "Hey, how are you doing?" Do not text him back and say, "I'm so bored. What are you doing?" That's like, people who do that are looking for someone else to entertain them, they're looking for someone else to add value to their life. It's like hey, let me plug into your life and suck the life right out of you. These people become a drain and they are no fun to be around. Instead, you want to be the person who adds value to his life. You add light, and love, and laughter to his life. So if he sends you a text saying, "What are you doing?" Even if you are bored at work, send him a funny picture back that says I am kind of feeling like this. Send him a funny gif that roots him on and cheers him on, that adds value to his life.
Hi,so I met this guy on line two months ago. We started chatting regularly and eventually he gave me his phone number. I didn't use it and instead gave him mine. It took him only couple of days to contact met. Since then we were texting each other pretty much non-stop all day. And most of the time it was him texting first. Eventually after three weeks we arrange a meeting in person. That was four weeks ago. During these four weeks he`d come to see me (he lives 30miles away) every night or every second night and we even spent our days off together. He was so into me and so opened about his feelings towards me. He always wanted to know how I feel about him and he tend to discuss the previous day via txts. He was the one who wanted to establish the relationship straight away (which I thought was a bit weird tbh) making sure that we are exclusive so I wouldn't date other guys. Then he wanted me to tell my friends about him. Well eventually I did as we seemed to get on better an better. I thought he was quite sensitive and insecure as he kept telling me how he feels and asking me how I see things. Reading between lines it was like he doubted that I could like him. I didn't get it. He was this typical good looking, cocky football player who spend a lot of time at the gym and posing in front of a mirror. Which I thought was hilarious and I kept laughing every time I saw him doing that. He kept talking about me meeting his children (he has 3) and his family. And also about our future. Quite frankly I thought it was all too quick but I never said a word. Then last weekend he came down to see me (even met two of my girlfriends) and we had a good time as always. He left on Sunday saying that he has a busy week ahead of him and if possible he`d come and see me in the middle of the week. I was completely fine with that. So as usual we spent all Monday texting each other although I though he was a bit distant in his text which I thought was due to his busy work load. On Tuesday he texted less saying he had no signal( which occasionally happened as he also works as gas engineer) and apologised saying he had a long bad day at work and not to ask. So I didn't ask and just said that its ok that I understand. Since then I`ve not heard from him. I texted him couple of times but no reply. Its been, ,only,, few days but its very unlike him not to text at all. So I am really confused as I don't know what`s happening.
I just came across this article while I am panicking waiting for a response from a man. Thanks, it's a good read. I met him 2 weeks ago outside a club, and asked for his number, which he gave me. I text him the day after and he replied very fast, but then I noticed he was matching my response times. Our last communication was 3 days ago, I text him today and 4 hours later, still waiting for a reply! He said he would know about something we had discussed on Monday (yesterday) but he never got back to me. We haven't arranged a proper first date yet, although he has mentioned "we should go out so some weekend"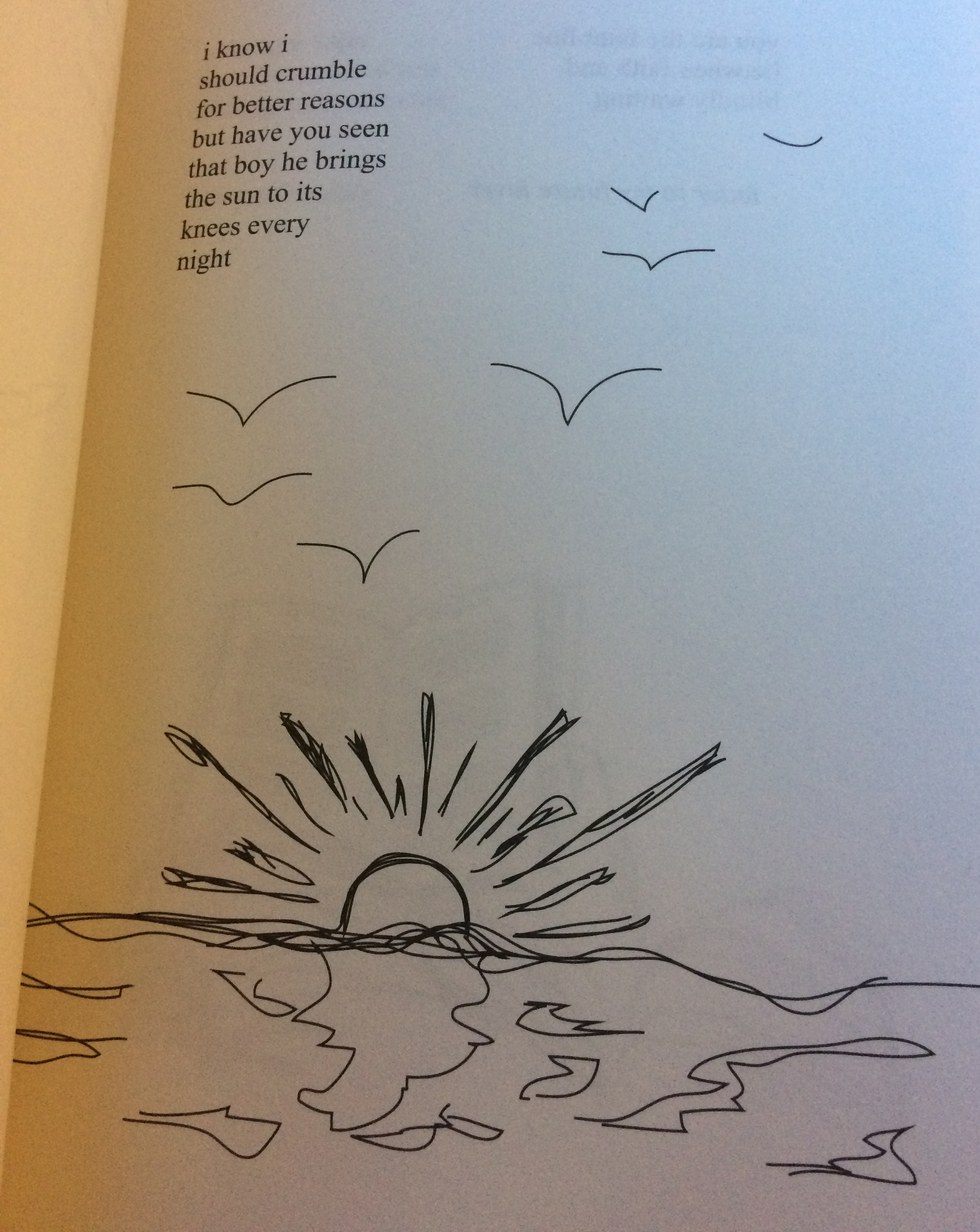 I'm so confused. I've been dating a guy once a week for about 3 weeks. He usually texts all throughout the day, happy things, stuff that upsets him about his job, asks me how my day is, etc. Initiation is probably about 60/40 me, or relatively equal. When we go out, it's amazing. Like I've found some one who really really gets me. And he's said the same. He says things like, "your gorgeous", "you're wonderful," " I want to see you many more times", etc. I was vey happy with the way things were progressing. He's a very introverted person, who suffers from depression and migraines, so I know he has "off" days. I try to give him space, and was really excited when he invited me over to his house to watch a movie. A lot of our texting had become pretty sexual at this point, so I was pretty sure that would happen. And it did. Once at night, and again in the AM. We chatted a bit and then I hit the road. When I said goodbye he flashed me a really weird look, but I tried to ignore my gut. After all, we'd had sex like 10 minutes earlier, and after we did, he took me out back to show me the boat he's building, his pride and joy. Later that day (5 hrs later?) I texted him a funny reference to the movie we watched the previous night, and got no response. So around 930 that night, maybe 12 hours after I last say him, I texted to say "I've noticed you haven't been responding like you usually do, is everything ok?" Thinking maybe he had a migraine, or was depressed and might want to talk about it (as he has done before). It's now been 24 hours since I sent that text, and there's been dead silence on his end. I don't understand. I'm not going to text him, at least for a week, to make sure I'm not bothering him. But I'm a mess. I'm really worried that I did something wrong, or worse, that I was used for sex. Which really would be surprising, since he was really emotionally vulnerable with me prior to that night/ morning. Even after we first had sex. It's as if something went wrong in the 15 mins between getting out of bed and into my car. Do I just give up and move on? It seems like either 1) he's dead 2) his phone is broken, (clearly both are highly unlikely) or 3) he was really good at pretending to be vulnerable and open, with the end goal of having sex and kicking me to the curb. I totally feel used, and that is a terrible feeling. The fact he ignored me when I was checking in (in a lighthearted manner) to make sure he was ok is sooooo not "his normal"…but it's currently his reality apparently.
I don't believe any relationship should be prohibiting in anyway for any of the participants, the point is a guy shouldn't have to text you as a chore..I.e. If he would prefer to be doing something else then he shouldn't be prohibited from doing that. If he stops texting then he is either playing it cool or would simply rather being doing something else. If a man used to text all the time and showed love and affection then suddenly stops it is probably one of those two reasons. I think my boyfriend of two years has started preferring to do something else, that is fine. It is your mission to find out why your boyfriend has stopped texting. Once you know you can make an informed decision on whether or not you want to carry on with them. Perhaps you like the chase or perhaps you don't like to feel second best, you decide.
Hey ladies, Amy North here. For those of you who don't know me I'm a relationship coach from the west coast of Canada and author of The Devotion System, a program I've designed to help women around the world find and lock down the love they want and deserve. If this is your first time visiting my channel, thanks for coming by, or if you're a regular viewer, welcome back! Either way though, sit tight because you're in for a real treat today! What's that you ask? Well, today I'm going to share with you the text messages you can send a man to make him fall in love with you. 

Now when it comes to "getting" your man, there is one thing you must not do if you want a man to see a future with you. Do not treat him like some kind of project that needs to be fixed because it immediately brings up the walls. If you have the urge to try to change his clothes, his circle of friends, the way he talks, what he loves to do — don't do it!
Sure, in an ideal world, a woman should be able to make her fortune and also have enough time to date, get married and have kids. Unfortunately, the problem is time. Getting rich takes a lot of time and it's a myth that once you make enough money, you can just sit back and relax (actually the opposite). But with that said, this is not impossible but I do think it's "harder" for a woman to become financially rich and THEN have kids (like when she's 35-40) then the other way around. Mainly because by the time you become "rich", you're used to that lifestyle. To switch roles and suddenly be a stay at home mum and not worry about money anymore.. well does that happen when your source of income is solely on you?
He presented me with the idea that we should still live "poor" as we both were used to. mean while he poured as much money as he could into the employee stock purchase program. Invested in the maximum $$ he was allowed to in the 401 K program with company matching program and found a way to purchase an IRA. This was an aggressive plan. But we were not uncomfortable. We still ate ok and had a roof over our heads. With in three years of this plan, we had saved enough to put a down payment on a house. Then I gave birth to my first but last child since I was 39 years old by the time she was born. We were over our heads in debt with this house but we remained true to our conviction that we could still live "poor" while hiding the $$ from ourselves in various programs available to him while still making the house payments. The house payment was the only debt we had at the time.
10. Treat his friends the way you treat your friends: smile politely, laugh at their jokes, and let your hatred for them slowly consume you from the inside out, like cancer. If you win over his former fraternity brothers, you'll win his heart. And once you have his heart, you can keep it locked in the trunk of your car. So make plenty of snacks and, when in doubt, just pretend you're a lamp.
I have just seen this post. Well, I am currently dating a rich man for about a year and half now. The point is I was never looking for him, we have just met in the most strange way ever… However, I want to warn you. Dating a rich guy is very stressful. He is up all the time, his phone is always ringing, the skype is all the time on, the plain is always waiting for him and you sometimes just want everything to stop and to have him for yourself. I sometimes just want he is normal guy I can have normal life with. Anyway, yes, he always has his baggage packed and he is always ready to go. We are all the time breaking up and making-up. He proposed me 6 months ago but I am still not ready for it. I am thinking what is my life going to be like? Do I want to be just a rich man's wife. The fact is I am 12 years younger, I am also very successful in what I am doing and I don't want to give up of it. Believe me, it is really hard to date a rich man. Yes, you go to the best places, get expensive gifts and ecct. But, what is most precious to the rich men? The time? They can't give you the time you as a woman deserve because they are constantly working, traveling and talking on the phone… I have the most beautiful, handsome and interesting guy but I stuggle dealing the lack of his time everyday.

3. Make dating a priority. Janis Spindel, the self-described "cupid in a Chanel suit" and president of the New York-based Janis Spindel Serious Matchmaking service, suggests that clients approach finding the right man as they would a job hunt. The key is to always be prepared because you never know when or where you'll meet someone. Wear clothes that make you feel attractive and plan ahead for interesting conversation. "You also need to change your routine," adds Spindel, who in the last 10 years has brought together more than 300 marriages and 400 monogamous couples. "Don't get your newspaper delivered. You might meet someone at the newsstand."
Anyways, enough about my feelings, the point I'm making is that every message you send your man should be exciting. Now, I know this can be tough, especially if you have the kind of relationship where you communicate daily through texts, and share those little mundane thoughts and updates, but seriously, believe me when I say it's time to stop. From here on out you want to make sure that every text message you send is captivating and exciting! I'll touch more on this later.
Now this boy being fresh out of high school too had no money! His parents, were the same financial situation as my own. So what was the difference between this boy and all others? He was a wonderful friend! But I also noticed, he climbed in the company quickly! He was smart, efficient, intelligent, and became the favorite of his bosses quickly. He had wonderful work ethic while at work, but was always late, not just by 5 min but sometimes an hour late to work EVERY DAY!! He got away with it because, he was so good at everything he did at work. he had a Midas touch. I latched onto him, not only because he was my best friend, but also, he was like following an ambulance with the lights on and blaring clearing the road for any one behind the ambulance.
Flirty Text Messages To Send To A Guy
Okay, now, I'm not saying you need to talk about the way molecules function (unless of course you two are into that kind of thing). But you should AT LEAST be able to hold a bit of an intelligent conversation from time to time. For instance: if he starts talking about something from history (that's well known), don't play the dumb card. Let him know you know what he's talking about. Now, if you really DON'T know what he's saying, then feel free to say a comment such as "Wow, that's really interesting. I'd love to hear more about that!" That shows him that even if you're not aware of some things, you're eager to learn. And men love that.
* Develop a strong network of friends. You don't have to have a ton of friends, just enough where you can spend all your time with them as if you didn't have a man in your life. A rich man worries his woman will smother him if they get too close. Once you have a couple friends to go out with for dinner or shows, you provide a man some relief that he doesn't have to always entertain you. Develop your own world and invite him in.

It takes time to lock down a handsome multi-millionaire fella. You've got to take my advice to heart and proactively be in environments that accommodate such potential interactions. If you haven't found someone wealthy, don't worry. Millions of couples are perfectly happy without being wealthy. Life with someone you care about is infinitely better than coming home to an empty bed. May all of you find someone!
First, with regards to stereotyping… honestly, I think you are creating an issue where there is none. If I say I'm hardworking, that doesn't take away from the other person's attributes. Me saying that I'm "X" doesn't make the other person "not X". And saying that I enjoy anything about a woman (e.g. her sending sexy pictures to me) doesn't reduce her in any way either.
Unless the two of you are already having a conversation - having moved from online dating to texting, for example or from when you met - text sparingly. If a conversation starts, great; if not, don't stress it. Some people don't text much... If you *are* already talking, follow the flow of conversation. Don't try to force it; if things taper off, let them. It's much easier to make someone lose interest by being too pushy.
When I justify an action by me being busy, it usually means, sorry dude I consider that the things that I am doing at work right to be of a higher priority and interest than you are. This was me being brutally honest. Now it doesn't mean that I wouldn't care for that person intimately on a superficial level…it just means that since they are not a long term investment for me or possibly because I am not at that stage of commitment…
Its not the end of the world. Ive seen amazing reconstruction surgeries that are beautiful-working from nothing, and turning out to look better than most womens natural breasts. My advice to you is to remember that your a survivor! And that life goes on. You can and will, do and be, complete and better…im not just saying that. Its a reality if u want it. let go of any heartache and take what you deserve for your life, be happy. Congrats to you! Your so strong!
Texts To Keep A Guy Interested
I appreciate that this book is about subtle nuances too. Often we don't know what we do wrong because it's not anything big but a subtle signal, and we don't know why our positive signals are ignored & that's because they are TOO subtle. This advice rang true because I've noted men in general communicate more with action & are generally MORE sensitive than women, meaning they need LOUDER positive signals & SOFTER negative ones. The author refers to this as the "fragile male ego" which is really SENSITIVITY.
For me, it's not as though I simply hide the emotions or sublimate them. They are simply so intense inside me that they exhaust me when fully expressed. I never feel empowered when I am in touch with my emotions; I'm simply drained and a little dazed. After one powerful session with my counselor, I was so mentally wiped out that I got into a massive car accident the day after. I can't have a 9-to-5 job with that kind of energy churning at the surface. So I am either happy to the point of tears, angry to the point of destruction, sad to the point of despondence, etc. I simply have to taper the expression of these to get through the day, or find some simple pleasures like games or comfort foods. It's not because I'm some emotionally-stunted troglodyte. Quite the opposite.
This is going to be very important if you are to bring your texts to another level. You must, like I did in Japanese become fluent in another language of texting. Now you are probably thinking that you already are at that level. I imagine you are the Shakespeare of texting and how is some guy masterdating all the time going to help you??  I can take about any girl's phone and get the guy they are most interested in to text back immediately and in a positive way. I am extreamly good at texting, a master if you will.
Hi. Well for me I just want some one that is lonely and wants a nice woman to worship and respect him. For sure a man with money is a bonus.But I'm no gold digger. But to be honest. I would like to just meet someone that has a swimming pool in their back yard and a Jacuzzi. I would not mind one bit about having to sign a paper to agree I wouldn't get a single dime off him. I would be the one to suggest it. Just to show what I'm about. I could never use a man for his money. I don't even want it. I'm educated have my own nest egg. But not willing to settle down in a place of my own yet. Looking for the right area. I can love s a man with or without any money at all. But i am 54 years young. So I'm looking for a person more established that just wants someone to enjoy time with. Someone that is the exact opposite of being after his money. If I found a worthy very poor guy to love. I'd be having to pay for him. I dont want to be a sugar momma. And am not looking for a sugar daddy. Just a nice established man. So to any nice man that wants to be pampered and respected 100%. Look me up for more info.
Just read a book about psychology – manipulation – priming & Co for getting to know how to catch someones attention. To make him depending on your attention and love. Do not tell too much about you and be mysterious. Care about your look, but do not annoy him with long talks about styling, beauty OPs & Co. No man is interested in such bullsh*t and therefore you got your friends.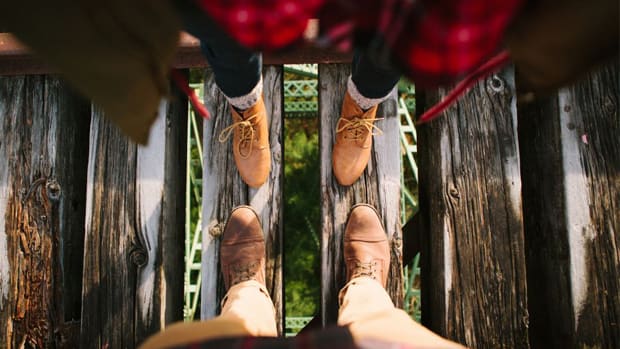 Brian, any woman worth your time, or any man that is rich's time would have to be a very understanding woman, but you see the thing is, is if she enters into a relationship with you, that as long as you were up front with a her from the get go about how much time you will or will not have to be able to devote solely to her in your relationship, then she should not have any reason to complain about it. I'm quite positive that if your in what you believe to be a loving relationship, then she should be able to read you enough to know that you probably already wish you had more time to be with her, that it bothers and hurts you just as much. Just because your a man with money, it doesn't mean you don't have feelings, if she keeps badgering you about it, then it would be obvious that not only did she not pay attention to you from day 1 of your relationship when you told her clearly that this is how it was going to be, but also that she must not only not care, but not know you as well as you do for her or else she would be able to tell that your hurting too. Any woman worth your time and Love would know these this things. I know that I would.
A close second, highly powerful, signal that a guy should make a move is a smile. A smile tells a wary man you like him and, more importantly, you aren't going to humiliate him by shutting him down if he risks approaching you. It's not that you need to go around smiling all the time, but when you make eye contact, flash him a smile too, and he should get the message. The message is nicely delivered with very little effort on your part—there doesn't even have to be a break in the friendly banter you were engaging in. Which brings me to our third signal.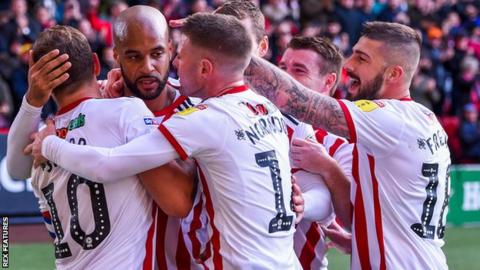 This is going to be very important if you are to bring your texts to another level. You must, like I did in Japanese become fluent in another language of texting. Now you are probably thinking that you already are at that level. I imagine you are the Shakespeare of texting and how is some guy masterdating all the time going to help you??  I can take about any girl's phone and get the guy they are most interested in to text back immediately and in a positive way. I am extreamly good at texting, a master if you will.
Sometimes we search too far to get a boyfriend, we don't realize if the closest person could be someone who can be the best boyfriend for us. I started the relationship with my spouse from a solid friendship. At that time I didn't realize if he's the one. I was too busy to find a boyfriend at other places. Till one day I realize if he is the best one, and thanks God he has the same feeling with me 🙂 <<