I have a question. It's similar but with a few different factors. I've been dating this guy for 7 months now, and we're currently in a long distance relationship. We were dating and in the same place for 2 months, and now we've been long distance for almost 6 months. I've seen him once in this long distance time, and I'll be seeing him again in two weeks. He's from South Africa, but he currently works at a school in the Middle East, where I was working. A lot of my friends stayed there too, so I know many of his friends and coworkers. We really fell in love and he suggested we stay together and do the long distance thing. And he's paying for me to come to his brothers wedding in two weeks in South Africa. He's been planning for our future for next year, where we're looking for schools to work at in a different country. When we're together, everything's great, and he's kind and sensitive and attentive. But when we're apart, I sometimes feel like he forgets about me. When we part initially, he's very attentive with messages and texts and skypes and letters. He'll say things like "you are my everything" and "I miss you" And will want to know when we're skyping next. But after a while, especially with this longer separation (4 months), he just got really busy, and then I felt left behind. At least a text or two in the day but nothing major, no more fluffy stuff really– that only very occasionally. He likes me to send him sexts and pics and will ask for them, but sometimes he doesn't even reply to those! We've had a few arguments about it because I don't understand why he can't find the time to send little messages anymore or even respond to the messages I send. He seems to be fine with this kind of a relationship, but since we never see each other, I want to talk more, but it makes me seem needy and makes him pull away if I bring it up. What do I do wrong? Why did he get all distant? is he trying to imply that he's over it and doesn't want me to come on this trip? But he sends me emails about jobs for next year, but he forgets to text "I love you." I don't understand! And how do I then adjust my texting style?
As a moderately successful man that has now fallen on leaner but not necessarily hard times I came to this page to read about how ladies think. For some time I have suspected the only reason why my partner is with me is because of the lifestyle she can enjoy from the money I earn. By no exaggeration, every cent I earn goes on trying in vain to keep her happy so that we are happy. I fell so deeply in love with my partner but now I have no choice but to ask for our monthly spending to drop she has become viciously hostile, mentally and at times physically abusive to me. All I want in my life is to feel the closeness in spirit to someone who will stay together with me until the end. My trust in how women are, how they think and what they want is all but completely broken.
Love is the key to a good life, with riches or without true love from the heart creates riches because two to three minds are better than one. Death and loneliness comes to all but true Love covers all. Love makes lasting and real friendships which are not based on things but people and keeps the friends or family. Things including riches are to be shared with family, children who have no one in this world to take them to school, to provide food and clothing, teach them how to be rich and help others too, elderly and lonely too. when rich and poor die. they can take no riches or poverty with them. A rich heart makes riches becomes happy when sharing, knowledge, ideas, money and many more. I am rich in sharing all I can with those who do not have.
I started seeing a guy in June and we would either go out to dinner, have dinner at his place with his friends over or have a nice home made meal at my place about every week to 2 weeks. We always stayed the night at each others places and never a rush to leave each other. We never text in between seeing each other because we would just wait to talk when we got together. He was only visiting my town for the summer for work and now his moved back home which is only 2.5 hours away. I told him before he left that I want to keep intouch. He said he also wants to stay in touch, he wants me to come visit him and he said he will also come visit me. Now that he's gone I don't know how often to text him. We never did much texting when he was here. I haven't seen him in 2 weeks and have not heard from either. In that time I only text him twice, with no response. Was it just a summer fling? Should I just give him time to settle in at home and wait to see if he text or calls me? 

Text To Make Him Smile At Work



I have no interest in having conversations about what other people "should" be doing for you. The world doesn't owe you anything and if you want something, it's on you to make the choices that will make it happen. Not just the actions you take and the decisions you make, but also who you choose to participate in relationships with and what you choose to say yes and no to.

Edit your small talk and you'll make a discovery: The less you tell him, the more interested he'll become in your day-to-day, as Susan, 27, can attest. "If I'm vague or dismissive about what I've been up to — like 'Oh, nothing. The usual. Work. Out with the girls' — Dave becomes eager to hear the story," she says. "And when he's the instigator, he listens more closely."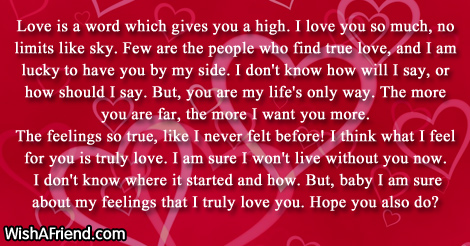 This is both the first and the last step, really. Because if you don't truly love yourself, they will find it difficult to fall in love with you. Think of yourself as the number one prize – because to the right person that's exactly what you are. To get to feel that good about yourself you need to learn to appreciate all the good things you have to offer. And by that we don't mean your pert derriere or any other thing you can see in the mirror. It's also not about the new and expensive things in your wardrobe, your skills at work, it's about loving who you are as a person.
He got a new bicycle for his birthday. I never did get an answer to my question. I got a letter from my lawyer. She got a phone call from her sister. Did you get my message? You need to get your mother's permission to go. She hasn't been able to get a job. If you want to be successful you need to get a good education. It took us a while to get the waiter's attention. It took us a while to get a taxi.
If he wants a relationship, he'll make an effort. If he's not willing to do the work or put in the time, it means that you're just not important to him. Do you really want to go after a guy who doesn't see you as a priority in his life? If you're doing all the work and he never even meets you in the middle, you're just going to end up exhausted and unsatisfied. Remember — guys who have a real interest know how to make an effort.
There was a clear divide here. Two out of three of the 20 – 23 year olds said there is nothing appealing about someone being "hard to get." David, 20, clarifies, "It makes them seem conceited and uninterested." Nate, 30, weighs in with the younger crowd on this one, stating that "nothing" is appealing about a girl who is "hard to get." He advocates the "straight to the point" approach: "I am always one who is aggressive and goes after what I want. You know pretty quickly if someone is into you or if you are into them. Whether it's via text, at a bar or Steak 'n Shake, "hard to get" is a thing of the past. I have noticed over past 3-4 years even females have been more aggressive in pursuit."

Hang out with your friends. Rediscover a hobby. Go to exhibitions. Attend those networking events you always shy away from. Hit up dating sites. Be out and about. That way you don't have to sit there worrying about how to get a boyfriend. And interesting things are far more likely to happen to you, which means you'll have loads of date anecdotes and generally better chat.
so the point is, when u being completely submitted to God, be kind, and help those in needs, make them happy, then u will be happy too. u don't need a human to make u happy. as long as u happy with urself, u will live a happy life. trust me. I live by this motto and so far, it's men who come after me, but I never reciprocate their feelings. maybe I'm afraid of men affection towards me. I don't know. being born as the only girl in siblings does make u an independent person.
I just had to leave a comment on this issue… I was seeing a guy who was doing the exact same thing: texting all the time, showering me with attention, etc. I noticed after a while, we texted less and less, and pretty soon I was texting him and he would take hours, sometimes a full day to respond! I realized after doing some research on this site that I was way too readily available for him. I wasn't making him chase me. I wasn't making him sweat it out wondering what I'm doing and why i'm not resounding. I decided that I needed to back off the neediness factor 100%. It was really hard not texting him and wondering what I could have done wrong, and wishing I could go back in time and redo it all. But I stayed strong and kept myself busy. After exactly one week of silence, he texted me! He apologized and said he has been so busy… he asked if I'm doing OK… he responded to my texts within minutes–not hours or days! I suddenly felt a HUGE shift in power in our relationship. I was making him chase me… and he liked it! I'm telling you ladies… this really worked. I got my second chance to "redo" everything. And now I always keep my cool. I will be the first to talk tohim once in a while, but i usually wait for him to come to me. I thought I was being rude at first by doing this, but men are weird. He is actually drawn to me more the less I act like I want him. Try it. It will suck at first, but if your guy is anything like mine, your silence will act like a magnet and draw him right back to you!
b.) Do not starve yourself but for the love of God, Don't let yourself go! Do whatever you can to always look your best! (When you've been married for as long as I have many women I know loose interest in simple things like pedicures and shaving their legs! (Don't be that girl!). Trust me if you leave to say w/family overnight he will still miss your legs in bed that night if they are soft! So keep it up! No man wants a woman who's allowed an extra 50 lbs to appear and then does zero about it (children or not!). I have 2 stepchildren and none of my own by choice! I adore my husbands children (now adults but I never had to let my body go straight to hell to have them myself & thanks to God we are very close! I never had to be concerned weather my husband who's always been VERY popular with women of a certain age and those newly divorced. However, he only has eyes for me and he makes that abuntly clear as I do for him. I'm not a jealous woman nor is he a very jealous man. We trust and in our case yes of course together we have more money than if we split but money won't keep you warm at night girls but a man with passion for his work and more for you certainly will.
Texting has become a part of every day life, so much so that people rarely jump on the phone anymore—especially at the beginning of a relationship. But a lot can get lost in translation when you're writing things out vs. talking in person and there are a lot of texting mistakes that are easy to make in the heat of the moment. Luckily, Project Everlasting author Mat Boggs has helpful insight into texting a guy to share with us. Check out his video to learn about the things you may be doing without knowing it.

Yale psychologist, John Bargh, has dedicated hours to the art of priming - a memory effect that can make your guy instantly fall in love! Through his studies, Bargh concluded attraction is linked to temperatures. Participants were instructed to hold hot and cold beverages while judging a group of people. Those who were holding warm beverages judged the people as having warm personalities, while those who were holding cold beverages judged the people as having harsh and cold personalities. To make priming work to your advantage, skip out on that frozen yogurt date, and have your guy take you out for a warm coffee instead.
#1 Be yourself. This is the most important thing to do. Just be yourself. When behind a screen sometimes you show the person who you think you can be as a way to impress them. But don't do it. When they see you in person, they see a completely different person, so what's the point? Just be yourself when texting him. [Read: 14 steps to take to love being you]
Get to know each other. Get to know who he is as a person. This will tell you if he is someone that you really want to get emotionally invested in. You don't have to like everything about him, but you do have to be accepting of your differences. You can't change some things, especially not at the beginning of a relationship, so it's important to like him as he is.
Really, this should all happen rather naturally, but sometimes when a guy makes you nervous, it can be easy to clam up. If this sounds like you, pay special attention to your posture. How are you seated or standing? If your hips, feet, and shoulders are 100 percent aligned with your girlfriend at the bar, and the cute guy who caught your eye is to the left, right, or behind you, you are sending him the wrong signals. According to research, women who face their chairs out toward the man they are interested in or open their stance when standing have the most success signaling men to approach. Don't just take it from me. We also talked to real guys who say they notice this, among other things.
I know a woman who went out with a man she met on OKCupid. The chemistry wasn't there, so they decided to be friends. He invited her to a party he was hosting, and she brought her friends. Now they're all friends, and the ladies often ask the gentleman for advice on reading men. That's a bonus in my book, to have a male friend who can give you a different perspective on dating than your girlfriends!
I really like this guy in my grade. And I don't think he likes me back, but we do hold eye contact, and he does laugh with me, and has touched me before, but also he's very popular and I feel like I cannot speak to him, outside of SS. He started a band not to long ago and told me that it would be great if I could write songs for him but..... I'm not sure if I should bc I dunno what to write bc I'm only good at love songs and that would be so awkward!!!!
Tip #1: Show them pearly whites. Adam's first tip is a simple and easy one--smile at the guy you're hoping will approach you. He say, "Men are total wusses when it comes to approaching women. If they don't feel confident that you want them to come over, then they'll almost never make the move." Evidently, male clients are always asking how to be sure that a woman actually wants them to come over, and Adam advises that a smile gives them "a solid 80% chance" since "there is no 100% certainty when it comes to dating". If you take the tiny little initiative to smile his way, it will encourage him to make a move.
The most important thing to remember is to set your heart not on a man, but on Jesus. If you're spiritually and emotionally settled, you will be infused with love, light and peace that will make you happier than any man could! Finding a good boyfriend is a wonderful part of life. God made us to be together, to be in couples and love each other 🙂 But we can't rely on men to make us happy, for they are only men.
Despite popular advice telling women to take charge and ask a guy out, there are a lot of women who don't feel empowered by making the first move. I know I don't. Most women I know want to feel desired and pursued, not just from the very beginning of the relationship, but throughout their entire love story. The trouble is, women who feel this way too often get caught in the trap of waiting for a guy to make the first move, which is both disempowering and really not the way the old-school courtship process even works.
…But no need to go crazy. The ear can pick up subtle sensations — and less is more, says Sándor Gardos, Ph.D., sexologist at mypleasure.com. Here's what to do: Place your lips an inch away from his ear and release a slow sigh. Then, hen take his earlobe between your lips and gently tug. This will pull at, and indirectly stimulate, the nerve endings inside the ear. "These nerves are almost never stimulated, so you'll really blow his mind when you do this," says Gardos. So, yes: ears can be an erogenous zone!
* Women who know what they want are most attractive. Nothing turns a rich man on like a strong woman who is successful in her career or business. The woman who goes for glory piques the most interest. Rich men constantly search for those who they can find their equal or superior. She doesn't have to be rich. Instead, she can be superbly talented in something that he is not e.g. musical instrument, language, singing, dance, art, etc.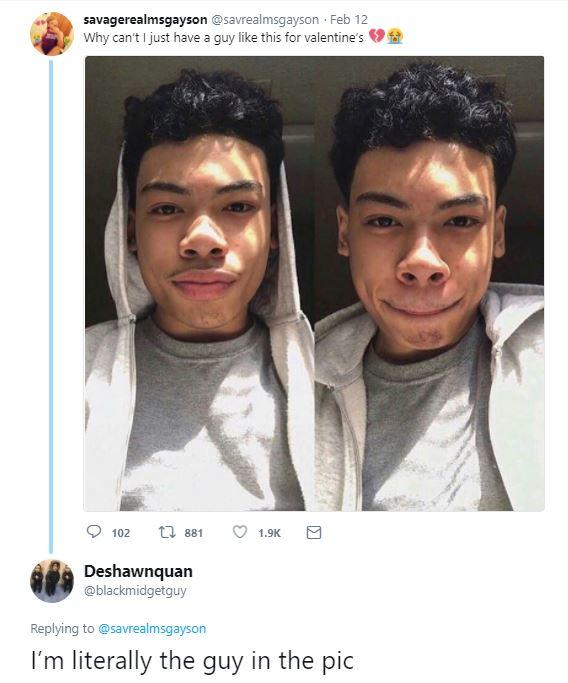 You need to know yourself before getting into a relationship. I, for example, is an ambivert. I cannot expect myself to shine in almost every situation. So, I will avoid uncomfortable situation. You need to understand that relationship means that you have to face more responsibilities. His demands and his nature will affect you. If you're ready to face it, you're good to go. Or you can adopt a doggo. Doggo never disappoints.
Tip #5: The 5 Minute Rule. Adam has a simple rule that his female clients abide by: "Give ANYONE five minutes of your time." This includes, he says, a cute guy, a random girl at bar, your coworker, the guy behind the register. Why? Because according to Adam, "You never know, maybe he's also a rock star in disguise, maybe she has a brother who's recently single, maybe your coworker's roommate is a professor at Harvard. And if you don't have five minutes to spare, then you're spending your time in the wrong places." Plus, you know, being nice to people and making new friends is a pretty good idea.
All of the above. Take up a hobby or sport. Running is a good one as there are plenty of running clubs. It's actually quite inter active. I'd deffinatly concentrate in finding some friends, start taking an interest in people around you generally. The post man, the barista in your coffee shop. People around you at work. Nothing long winded but get into the habit of chatting to people. Good luck and enjoy
#9. Don't act out toward your man – If he says something that hurts your feelings, or if he does something you disagree with…most women's first reactions would be to become dramatic and emotional and nag the guy. Don't do this…because it tells him that you are a nightmare to marry, because instead of remaining calm and allowing him some room to improve, you are just lashing out at him.
I have just seen this post. Well, I am currently dating a rich man for about a year and half now. The point is I was never looking for him, we have just met in the most strange way ever… However, I want to warn you. Dating a rich guy is very stressful. He is up all the time, his phone is always ringing, the skype is all the time on, the plain is always waiting for him and you sometimes just want everything to stop and to have him for yourself. I sometimes just want he is normal guy I can have normal life with. Anyway, yes, he always has his baggage packed and he is always ready to go. We are all the time breaking up and making-up. He proposed me 6 months ago but I am still not ready for it. I am thinking what is my life going to be like? Do I want to be just a rich man's wife. The fact is I am 12 years younger, I am also very successful in what I am doing and I don't want to give up of it. Believe me, it is really hard to date a rich man. Yes, you go to the best places, get expensive gifts and ecct. But, what is most precious to the rich men? The time? They can't give you the time you as a woman deserve because they are constantly working, traveling and talking on the phone… I have the most beautiful, handsome and interesting guy but I stuggle dealing the lack of his time everyday.
This guy does the same thng. In the beginning he would txt but now very rarely. I usually would send tons of txts. One day i sent a sexy pic and he responded "i like that" and that was all. Well yesterday no txts. But at 9pm he txt and ask if i was mad at him. I said no ofcourse not. He told me to txt him at 9am this morning. I did but no response. Havnt txt him back yet. I think some guys do just want u to chase them to see how good they have u wrapped around their finger. But i learn fast. He is probably getting worried now bcuz two days in a row i held my ground. When he txt later i wont respond. He just pkaying games. Men do that. But he gonna be chasing me bcuz im going to give him the cold shoulder even tho i miss him terribly. If a guy really likes u and he see u are changing he will get scared and fix his attitude
What Men Want