@ryan….thanks for sharing…gave a huge insight on how an ideal man would think. Its a standard the man has set for himself. and i think it gives security to the woman knowing that her man believes in himself enough to achieve. Most men give up when things get tough. I love how men want to 'light up the world' of the woman they are with…..its the greatest gift you guys can give to us. And if some abuse it – it doesnt make it any less valueable.
OK so my thing is a long distance thing and we are not together although he did spit a petty good game. We know eachother through mutual friends and just started talking I wasn't interested at first so when we went 2 weeks with out talking it didn't bother me… But recently we expressed our feelings for eachother. He was going to come and visit me in the next couple weeks and on new years eve I was a little excessive in texting him with no response… We talked on new years day and everythinight seemed fine… We had some interaction on social media the following days but he hasn't responded to any of my texts… He hasn't called me like did I scare him off??? He works in the oil field so he works 144 hours in 12 days… He has been on nights this past work so he Is sleeping during the day and I know he is probably exhausted… Did I scare him off I like him a lot and he liked me a lot I thought… I mean he opened up to me and we had so really deep talks… He even talked about moving here… But then we haven't talked in 7 days of the phone and we haven't had any contact on social media in like 5 days… I commented on a photo and said he should make it his profile picture and he did… But I'm just so lost and confused why is he ignoring me??? What happened I'm a very passionate person did I scare him off I hope I didn't lose him my brain is going 100 miles an hour… HELP ME PLEASE!!!
So, I've been talking to this guy for a couple of weeks. we have known eachother for awhile though but never talked to each other till recently. He was dating this girl for 2 years and they broke up 6 months ago , he messgaed me on instagram asking if i wanted to hangout sometime so i gave him my number! well we started texting for awhile but he isn't very consistent with texting and when we finally hung out i brought up how i always tect him for and he leaves me on read but then reply's to what i said couple days later. his reason was with school and work he has to work off his phone and my messages get pushed back and he would forget to reply, when he realized he forgot he had said it was too late to respond so i wouldnt bother. the next week he didnt talk much saying he had been, which i new he would be with what he had going on and moving out of his apartment that week. well he was active on snapchat at some concert so i thought i text him again and he never replied but still active on social media. i don't know if i shouldn't worry about it and text him again or just forget about it, maybe he isn't interested. i need help everyone i ask doesn't carer they just tell me i don't know. and i really need help figuring out what should i do. 

Try to make him his best self. Everybody wants to be with someone who makes them a better person. It makes us feel good about ourselves and reassures us that we can be good people if we try. Make this guy the best version of himself by encouraging him to do the things he loves and giving him the space to do those things. However, don't push too hard. If he tells you dot back off, listen.
How To Know If He Likes You Quiz
Edit your small talk and you'll make a discovery: The less you tell him, the more interested he'll become in your day-to-day, as Susan, 27, can attest. "If I'm vague or dismissive about what I've been up to — like 'Oh, nothing. The usual. Work. Out with the girls' — Dave becomes eager to hear the story," she says. "And when he's the instigator, he listens more closely."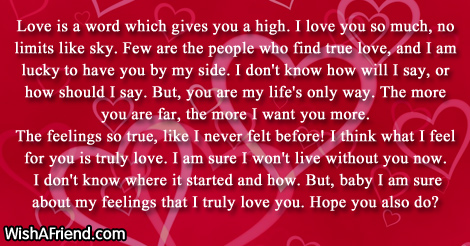 Tease them. Don't be afraid to poke fun at someone you're texting in a playful, good-natured way. Not only does teasing someone make them laugh, but it shows that you're not a just a suck-up. Teasing alone can show that you have confidence, and this will help build attraction. Here's an example of a fun text to send someone that reflects this confident, playful teasing: "You're a closet dork, aren't you…except without the closet!"
When you follow this as outlined, it all adds up to something magical. When you embody a love of his Masculinity with your Appreciation for who he is, add in some Gratitude, a Nurturing spirit, an Easy-going nature, an ability to be Trustworthy, and honor his Independence all while captivating him — it all adds up to one thing. The final S is for Soulmate because that's what you'll have found.
Now before you get all worked up or start panicking that this is a HUGE, seemingly impossible challenge, don't. Stay calm, and believe me, this isn't as hard as it seems. Better yet, in this video I'm going to give you text messages that you can use yourself. That means that all you have to do is listen to what I tell you here, and plug in these messages into your phone.
The guy always texts back and I sent him a naughty flirty text and he responded wow. And didn't say more I asked him if I was being to forward; we've had sex but he seemed unsure and uncomfortable with me asking him what he liked or if he felt good and just got the same tense it feels good. Its the only response he had; but was very affectionate, eye contact so he was interested. Is he interested in more and my sexual behavior is making him nervous that im not or is he inexperienced possibly and doesn't know how to respond or reciprocate? I've said naughty things before and he responded with words like proficient and oral and bj.
I think we live in a dangerous age right now because you're not allowed to talk about gender issues openly… you're only allowed to talk about the PC version and opinions on things… and if you bring up points that don't mirror that incredibly limited narrative, you're attacked for being an -ist (racist, sexist, chauvinist, etc.) And I'm not even talking about points *against* the PC narrative… I'm talking even just about points that don't fall into that very limited narrative.
Okay, now, I'm not saying you need to talk about the way molecules function (unless of course you two are into that kind of thing). But you should AT LEAST be able to hold a bit of an intelligent conversation from time to time. For instance: if he starts talking about something from history (that's well known), don't play the dumb card. Let him know you know what he's talking about. Now, if you really DON'T know what he's saying, then feel free to say a comment such as "Wow, that's really interesting. I'd love to hear more about that!" That shows him that even if you're not aware of some things, you're eager to learn. And men love that.
I, ve been in a relationship with my boyfriend for quite sometime,,,,the problem with him is that he replies to my texts whenever he feels like,,,he doesn't pick my calls,,,,when he finds missed calls he doesn't call back,,,,we had an argument the other day and i went as far as abusing him,,,then it was yesterday when i apologised to him and he forgave me but he hasn,t change,,,,he still ignores my texts and doesn't pick my calls,,,,what should i do,,,i love him so much,,,,i Don,t want to loose him,,,,, 

How To Get A Guy To Notice You



Okay, not off the face off the earth, but just enough to remind them how much they love spending time with you. "New couples often go through a stage where they're living in each other's pockets," says Spurr. "Then there might come a period where the excited feelings level out. Before that happens, take a step back and be a little less available." Spend more time with your friends, see your family, work late a few nights. "This isn't about game playing but it'll give you a greater sense of control of your own emotions, and help to heighten theirs."
@ryan….thanks for sharing…gave a huge insight on how an ideal man would think. Its a standard the man has set for himself. and i think it gives security to the woman knowing that her man believes in himself enough to achieve. Most men give up when things get tough. I love how men want to 'light up the world' of the woman they are with…..its the greatest gift you guys can give to us. And if some abuse it – it doesnt make it any less valueable.
The book mostly focus on Nora's struggle in keeping up with her social life, her swaps, her relationship with her family and her best friend, and her position in Adam's life. Romance, while is the driving force of the story, is basically a decent part of it although not exactly overtaking Nora's struggle. There is, of course, enough time to develop Nora and make her realize several things which is being yourself. 

May be someone out there knows what i am talking about and know how its like to be invisible mostly by the one person you are in love with. I was in love an unhappy married man.His marriage was going to limbo and i was the only one there for him. He only saw me as a friend but he was more than that to me. I wish i had the heart to tell him before the went ahead and got married then, may be he would never had be unhappy and may be we both would have been together. Yeah it turned out i was too much or a chicken. Though we are together now literally because of the spell Metodo Acamu a very powerful spell caster i must say helped me cast to make him love me just as i loved him. A lot of people may have different opinion as to if what is did is wrong or right but really, it do not matter because he was in pain and his life was falling to pieces and i was his friend who was in love with him. I knew he was going to be happy with me and he is now. For the first time in three years i have he really happy i mean he tells me every time how free he feels . We are perfect together and i know we are always going to be like this. This would not be the case if not for the spell Metodo Acamu helped me cast. All that was required of me were just the materials that was going to be used to prepare the spell and note Metodo Acamu does not do spells for money i wish i knew why but i do not. He told me that i should get the materials needed for the spell preparing he told me to get them myself and if i can't find the materials all i had to do was send the total cost for it so he can help me. It wasn't easy to get them but i found them but it took a lot form me i would advice against getting them yourself because there are not only hard to but also difficult to mail believe me. I am only writing this short article for those out there with problems similar to the one i had. If you want to contact him use this email its what i used
[email protected]
(yahoo). com rewrite this email in the usual email standard form for use.
Confused as I can possibly be. Our phone conversations are fantastic – we talk about everything, very in depth conversations about different things. Now I haven't heard from him in more than a day and I literally have no idea why that is. We usually text every day – he recently had a large work project which he told me he would me very unavailable, so I didn't expect any texts but he would still send me something during the day just a quick "I miss you" or "Thinking of you". He is back, we have texted and talked by phone then yesterday – nothing – for the first time in 3 months – absolutely nothing. I text him yesterday day morning to say I hoped his meetings went well and that I knew he would be awsome in his work and that I was thinking of him. He has just started a new personal project that he is working on and we have talked about extensively. And now NOTHING!!!! He has told me he more than cares for me and that one day it's just all going to come spilling out. He and I talk about the unusual connection we both feel and on and on. I am just so torn because I have feelling for this person and from everything he has said, he does as well. I have not text him since yesterday morning and I do not plan to. I feel like the ball is in his court at this point. I just enjoy him so much and as I said, I care for him. I have a very full life myself so I am busy with projects of my own. So I understand very much being busy. I just find it odd that during his other busy times, he still found a second to send me a quick message and now….????? I have told him how those little messages make me feel special and how much I appreciate him taking the time to send me that to let me know he is thinking of me. Almost as soon as I acknowledged those things – he hasn't done it. He asks me if I am happy – and I answer that I am – because I am a happy person – I don't rely on him to make me happy – he ads to my happiness however, which perhaps I should tell him that in that way, I usually just answer that questions with a "yes, I am". And I have been, until right now – I am utterly confused – my heart feels like a small hole has formed for some crazy reason. HELP!!!!!!!!
Find out what his status is. Try to gauge if he's open to a relationship in general. Maybe he's already got his eye on someone. Maybe he's just had a horrible breakup and he's not open to dating at the moment. You will need to respect him, his feelings, and the situation he's in by not being overly pushy if he isn't in the mood for a relationship. You may try to wait it out, but only if you're okay with just ending up his friend if it doesn't work out.
I'm a nurse also and haven't slept with, or pursued a doctor. That's ridiculous. Now, my construction husband believes – since I.ve been diagnosed with breast cancer and shad bilateral mastectomies – that he can go on discreet affair dating sites and frequent strip clubs. So are all construction guys douche bags? HaHa- probably. And he just lost a respectable, respectful, loyal and intelligent NURSE!
If you're wondering how to find a boyfriend, sweetie, get in line! There may be plenty of fish in the sea, but who wants to date a fish? We want boyfriends, and we want good ones, now! I've done loads of research, and put myself through a grueling dating boot-camp, so I can help, at least a little. Here are 8 ways to find a boyfriend. Are you ready? Conversation Starters For Texting
Some rich guys have this fear complex that all they have will soon be gone if they don't ring-fence their wealth. Maybe he grew up extremely poor and has fears of going back. Maybe he's heard too many stories of swindle. Or maybe he's secretly looking for someone who is wealthier. It is tough to say. Sometimes, the more you make the stingier you become.
Via the process of operant conditioning, the crafty balancing of reward and punishment in response to certain behaviours, he will soon learn to be faithful and committed to you. It's important to balance this with deterring of unsuitable behaviours too. If he wants to spend time with his friends and not you, if he wants to get an early night rather than stay up all night talking, make sure he regrets it considerably. Call the police and tell them he's got a bomb, or release a wild leopard into his room as he tries to sleep. He won't find early nights so relaxing after that. 

How To Make Him Into You